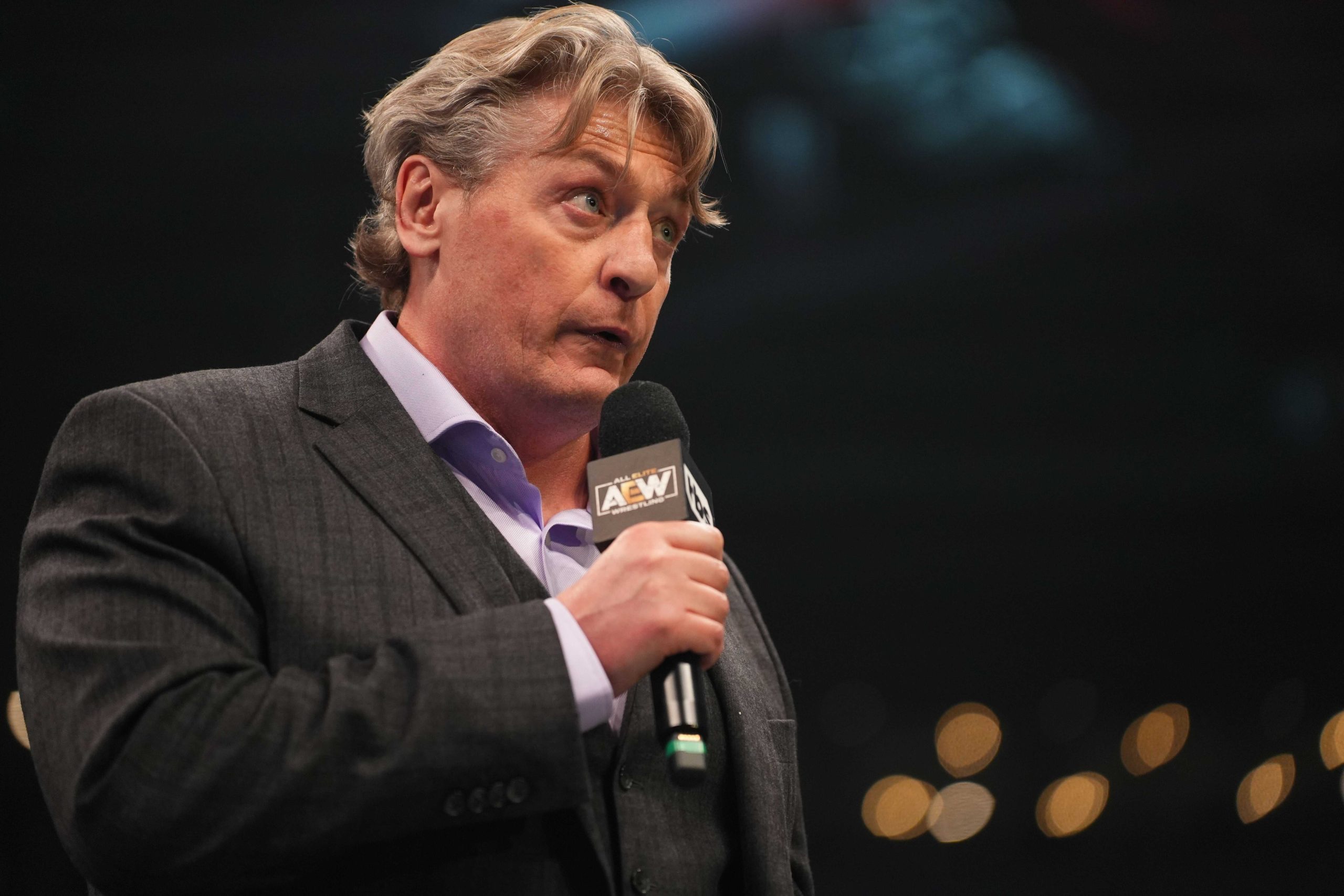 Claudio Castagnoli or CSRO is arguably the biggest name in wrestling free agency right now. The former Cesaro was an integral part of WWE for a long time but left the company earlier this year after he could not come to terms on a new contract with the company.
While fans have been busy fantasy booking him, there is no clarity on where he might end up in the future. The Swiss Superman's star power and exceptional brilliance inside the squared circle would make him a perfect signing for Tony Khan, but so far there are no concrete reports linking him to AEW.
A recent AEW joinee himself, William Regal has long been a fan of CSRO. In a recent interview on The Sessions with Renée Paquette, the former NXT commissioner weighed in on what the future might hold for the former United States champion. He mentioned Sasha Banks as one of the four people he has staked his job for.
"There's only four people that I have ever gone to Mr. McMahon or to Triple H with whom I have said, and this is nothing to do with the job, who i put my card on, that means I put my reputation on. I put my job on the line once for Sasha Banks. She was somebody I went, because I knew her, and my first thing on the job was to hire this lady. And I said, 'If it doesn't work out, you can fire me.' She's not one of them. That was a separate thing. I've only put my cards for people where I've gone and said, 'Look, I can't tell you if they're going to draw you any money, but they are incredible at what they do."

– William Regal
The Ringleader then emphasized on CSRO's greatness and how he would be an excellent asset to any company he decides to go to.
"They are professional. They will always be there. They will represent the company well, everything that you could want out of a person and two of them were Bryan [Danielson], and Claudio was the second. So that's how much I think of him. I just think that he needs to do whatever he feels is right for his family. If my words mean anything, again, it's not about what you think is right or wrong, if nothing else, to have the stabilizing influence of a 100% professional person who everybody can look up to and watch and learn from and learn everything that you could possibly want to be as a professional. He dresses like a star. As a human being, he speaks five languages perfectly. He can represent your company anywhere. That's before we even get into the ring. If you don't think that, maybe there's something wrong somewhere. If I had any clout anywhere, I would sacrifice some of the money from that roster, and this may sound horrible, to get him."

– William Regal
Interestingly, CSRO was William Regal's final in-ring opponent. The duo clashed in NXT after the Englishman protected Byron Saxton from CSRO's heel antics. This culminated a match that saw the current leader of the Blackpool Combat Club put over the King of Swing.
The following episode of AEW Dynamite will see Samoa Joe take on a mystery opponent in the Owen Hart Foundation Tournament. CSRO would be a sensational pick for the Joker, if it were to happen.