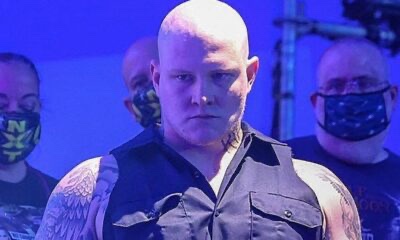 NXT 2.0 Superstar Harland was released on April 29th alongside such names as, Malcolm Bivens, Dakota Kia, and Dexter Lumis.
In the weeks following his unfortunate release details have piled up concerning cancelled plans, and word of coaches and backstage talent thinking he had no progressed enough in-ring for their liking.
Dave Meltzer, in this weeks Wrestling Observer Newsletter provided some additional details on the situation.
"As it turns out, even though he did not get great recommendations from people in NXT, Parker Boudreaux aka Harland had been hand picked by Edge to be the fourth person in The Judgement Day. Ringside News reported it and we were told very few and he was one of the few who knew. They even kept it from Boudreaux, but it is accurate. The only thing we were told as to why it didn't happen is that the company found something out about Boudreaux and made the decision based on that. The other reason is because of the feeling in NXT that he had stopped improving and he got a tag of getting hurt too much early on."

WON
However The Judgment Day will not be adding Harland to their purple room parties anytime soon. Edge recently added Rhea Ripley to their ranks and they don't appear to be slowing down anytime soon. If Edge himself is to be believed The Judgment Day are very much seeking out new members, recently the former "Rated R Superstar" took to his various social media platforms and posted caption-less photos of WWE's own "Ciampa" and "Paige" leading to tremendous speculation from the fans.