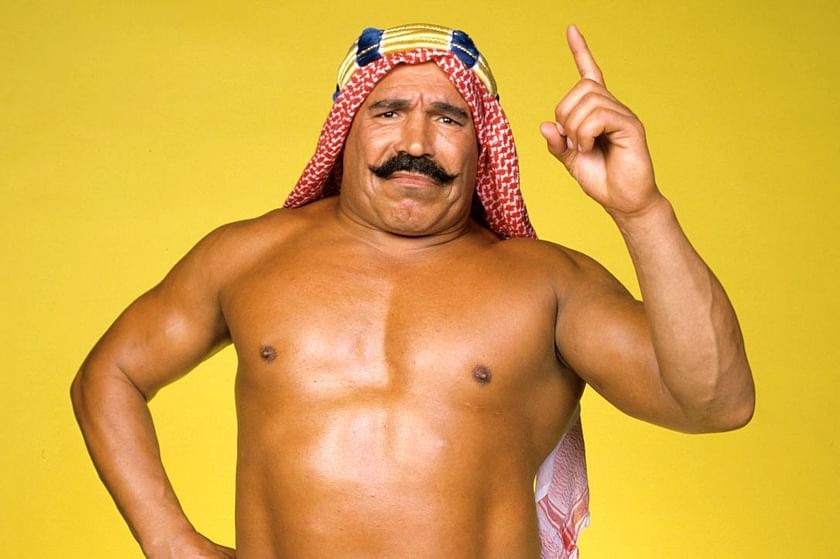 The wrestling world is in mourning following the news of WWE legend The Iron Sheik's passing.
Hossein Khosrow Ali Vaziri, better known to wrestling fans as The Iron Sheik, has passed away at the age of 81. The saddening news was revealed by Sheik's official Twitter account yesterday, with the legend's family writing the following message:
"Remembering The Iron Sheik

Today, we gather with heavy hearts to bid farewell to a true legend, a force of nature, and an iconic figure who left an incredible mark on the world of professional wrestling. It is with great sadness that we share the news of the passing of The Iron Sheik, but we also take solace in knowing that he departed this world peacefully, leaving behind a legacy that will endure for generations to come.

Beyond the wrestling persona that the world knew so well, The Iron Sheik was a devoted family man. He cherished the love and support of his wife of 47 years Caryl, who stood by his side through thick and thin, offering unwavering encouragement throughout his life. Their bond was an anchor, providing him with the strength to face the challenges that life presented.

To his children, Tanya, Nikki, Marissa and son in law Eddie, he was not just a wrestling icon. He was a loving and dedicated father. He instilled in them the values of perseverance, determination, and the importance of following their dreams. The Iron Sheik's guidance and unwavering belief in their potential served as a driving force for his children, empowering them to become the best versions of themselves."
The statement continues in the tweet below, touching on not only the legacy the former WWF World Heavyweight Champion left behind in the ring, but his larger than life personality that transcended the wrestling business and made him a pop culture icon.
Sheik was inducted into the WWE Hall of Fame in 2005, the NWA's Hall of Fame in 2008, and the George Tragos/Lou Thesz Hall of Fame in 2016, on top of being recognised as the Wrestling Observer Newsletter's Most Underrated wrestler back in 1980.
On December 26th, 1983, at the historic Madison Square Garden, The Iron Sheik put an end to Bob Backlund's 1,470 day reign with the WWF World Championship, and whilst he would only go on to hold the gold for 28 days himself, Sheik is often credited as the first major antagonist of the Hulkamania era.
Tributes to The Iron Sheik have been pouring in from all corners of the wrestling world, with both WWE and AEW paying their respects to the legend across social media, as well as a host of wrestling stars past and present, with many sharing their stories with or watching The Iron Sheik.
The thoughts of everyone here at WrestlePurists are with The Iron Sheik's friends and family at this difficult time.