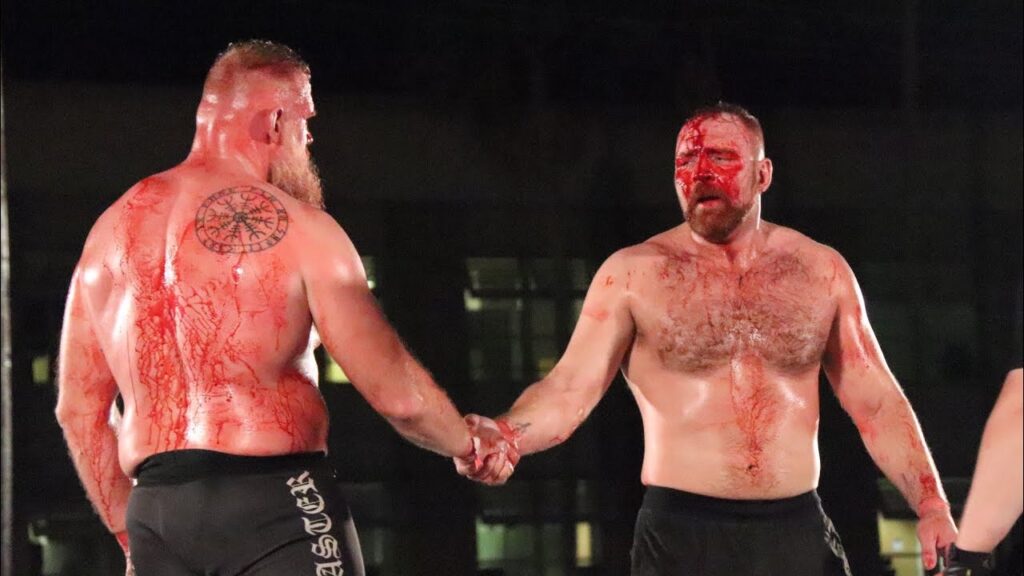 Bloodsport has been one of Game Changer Wrestling's most popular events since its inception in April of 2018.
For those unfamiliar with the concept, Bloodsport features worked shoot matches in a style that mimics the early days of MMA and catch wrestling. Every match must end by way of either knockout or submission, and the traditional wrestling ring is replaced by a ring canvas with no ropes or turnbuckles.
The most recent Bloodsport outing took place on Wrestlemania weekend in Dallas, Texas, with the likes of Jon Moxley, Minoru Suzuki, and JONAH competing amongst others.
Brett Lauderdale, Owner of GCW provided a surprising update on GCW's Bloodsport via his Podcast, which was later relayed by Dave Meltzer in the recent edition of the Wrestling Observer Newsletter.
"Brett Lauderdale on his podcast said that the biggest wrestling company in the world has expressed interest in the Bloodsport brand."

– Dave Meltzer
Whilst never explicitly namedropping WWE as the company in question, there can be no doubt as to who Lauderdale is referring to here as "the biggest wrestling company in the world".
Many have called into question how WWE would go about using the Bloodsport brand, with the Observer commenting further on possible plans for the shoot-style events should a deal go through.
"That's interesting based on their being so public about being negative about the idea of promoting the term blood. In addition, WWE doesn't exactly do shows like that, but I could see the idea of the library for Peacock as something offbeat they could use."

– Dave Meltzer
WWE attempted their own MMA-flavoured presentation of pro-wrestling with their short-lived Raw Underground segments in the latter months of 2020, with the concept widely criticised by fans as a pale imitation of Bloodsport. Whether WWE would plan on bringing back the concept under the Bloodsport banner is currently unknown.
The Wrestling Observer Newsletter finishes by noting that Lauderdale had mentioned that there had been discussions, and that Stephanie McMahon invited Lauderdale to Wrestlemania for Night 2, providing a suite for the GCW owner and showering the indy promotion with praise. Obviously, mentioning Stephanie gives away that the "biggest wrestling company in the world" he mentioned was WWE
We, like many fans, are certainly sceptical over the proposed deal, but we look forward to providing any further updates regarding the status of the Bloodsport brand in the coming days.