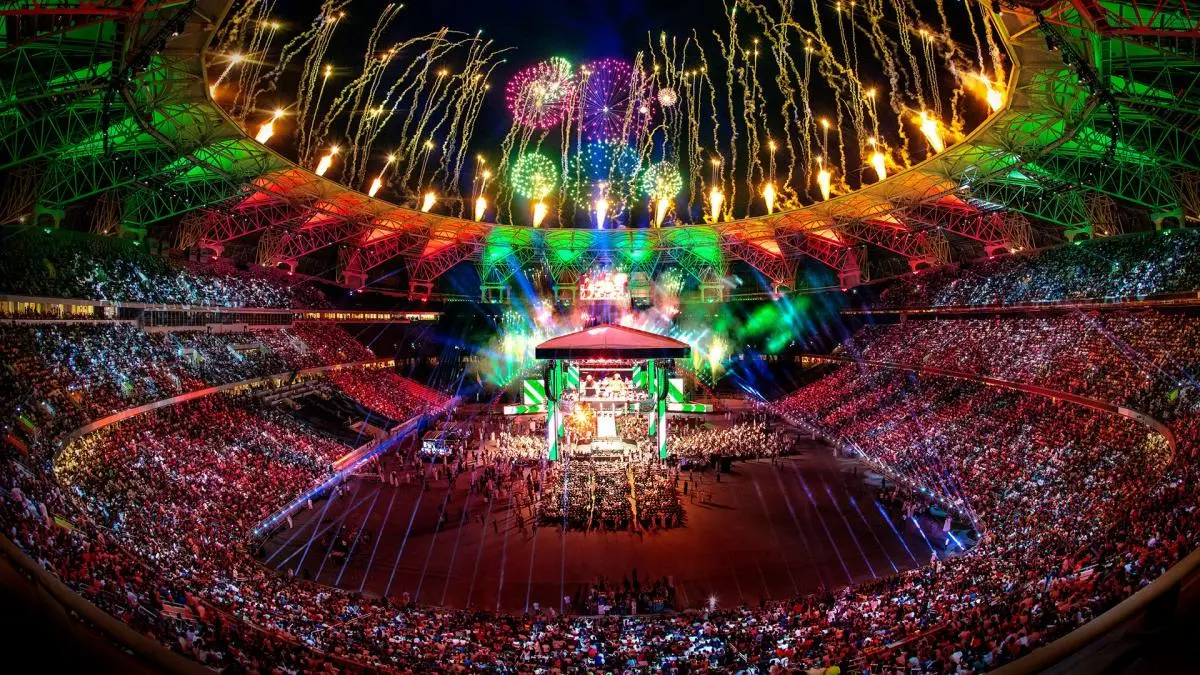 New detailed regarding WWE King and Queen of the Ring Tournament have emerged.
Saudi Arabia will host the WWE King and Queen of the Ring, according to Mike Johnson at PWInsider.
WWE King and Queen of the Ring event will emanate from Saudi Arabia, the latest event there as part of WWE's long term contract with that country. We are told the working plan is for the event to take place in Riyadh, although that could change.

– Mike Johnson
May 27 is the reported date set for the event, Brandon Thurston of Wrestlenomics broke the news of the date originally
In a later update, Mike Johnson of PWInsider was able to confirm that the event will take place in Jeddah, Saudi Arabia.
In 2021, WWE brought back the King of the Ring competition. In the same year, the promotion also debuted the Queen of the Ring competition. Both tournament finals were held in Saudi Arabia.
From 1995 to 2002, WWE King of the Ring was a nearly yearly standalone show and pay-per-view. As part of its agreement with the Saudi Sports Authority, WWE makes several visits to Saudi Arabia each year.