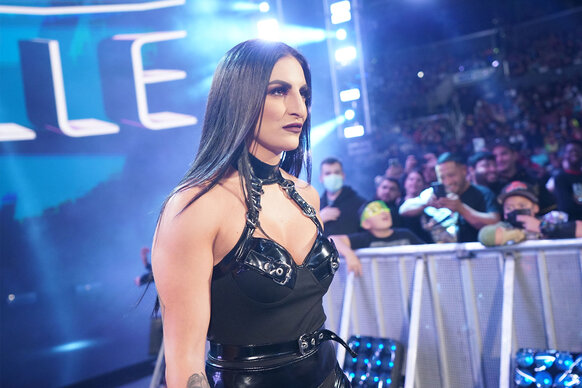 Sonya Deville last competed for WWE on the February 10th episode of Smackdown, having recently feuded with the current Smackdown Women's Champion Charlotte Flair.
According to a new report from TMZ, Deville (real name Daria Berenato) was recently arrested in New Jersey for gun possession without an adequate permit.
"WWE superstar Sonya Deville was arrested for gun possession in New Jersey last month after authorities say they found a firearm in her vehicle that didn't have a proper NJ permit."

-TMZ
Per the court documents, the incident took place on February 19th in Atlantic City, with sources telling TMZ that a valet discovered the weapon in her car's glove box and called cops.
Police later arrived on the scene and arrested Deville, with court records now showing that she's been charged with one count of unlawful weapon possession – handgun without a permit.
Sources close to Deville told TMZ that the WWE Superstar acquired the weapon for personal protection after a 24-year-old man allegedly attempted to kidnapp her during a terrifying home break-in back in 2020, an incident that led to Deville taking considerable time away from television.
The report also notes that the gun is believed to be registered in Florida but not in New Jersey, with the 29-year-old due to appear in court for a hearing later this month. Fightful followed up TMZ's report by stating that Deville is currently in the process of having the case thrown out, as well as revealing that she got help from a judge in expediting her permit in Florida to protect herself following the invasion.
As for WWE's response to the situation, Fightful are reporting that there is no heat on Deville, with those behind the scenes understanding why the Smackdown star would feel the need to protect herself.
As always, we'll aim to provide any further updates on the situation as soon as we hear more.