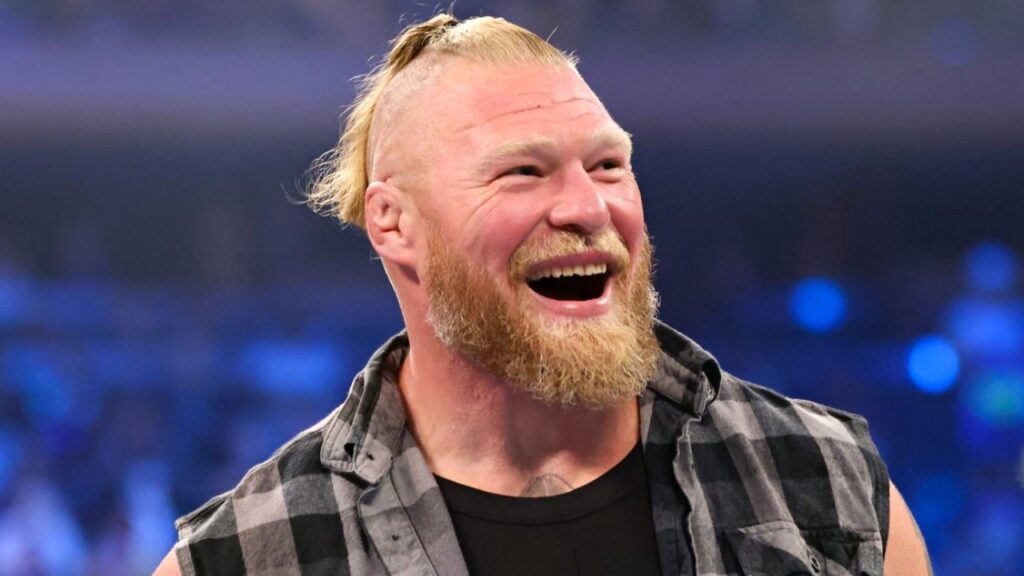 Brock Lesnar has been rumoured to have many different opponents for WrestleMania 39 in Hollywood over the past few months.
Many fans were hoping to see a Gunther match after their staredown during the Royal Rumble match earlier this year, it had even been rumoured that it could be Brock Lesnars Mania match after reports of that being stated internally started to emerge. However, according to Fightful Select, that match was "never considered for any extended period of time."
Bobby Lashley was also assumed by many to be Brock Lesnar's WrestleMania opponent, and according to the Fightful Select report, it was on the cards, but its unknown why it fell apart and it ultimately led to the Bobby Lashley vs Bray Wyatt match up.
Brya Wyatt was also a name mentioned in the report as being pitched to Brock Lesnar, but "Sources familiar with the situation claim that Brock himself nixed the idea, though we weren't given specifics as to why." – Fightful Select.
It was announced this past Monday that Brock Lesnar vs Omos is official, to much confusion of many as to how this came together so randomly. The report stated that Brock Lesnar personally approved of the match up:
That leads us to Omos. That is the current plan for WrestleMania, though it was hinted to us that there was an undisclosed "backup," but that it isn't factored into creative plans. We should reiterate, it was never confirmed to us who pitched the match. However, it was confirmed to us that Brock Lesnar personally approved the Omos match.

– Fightful Select
Who the backup may be remains a mystery, but as of right now the plan for Brock Lesnar at WrestleMania is officially a match vs Omos.