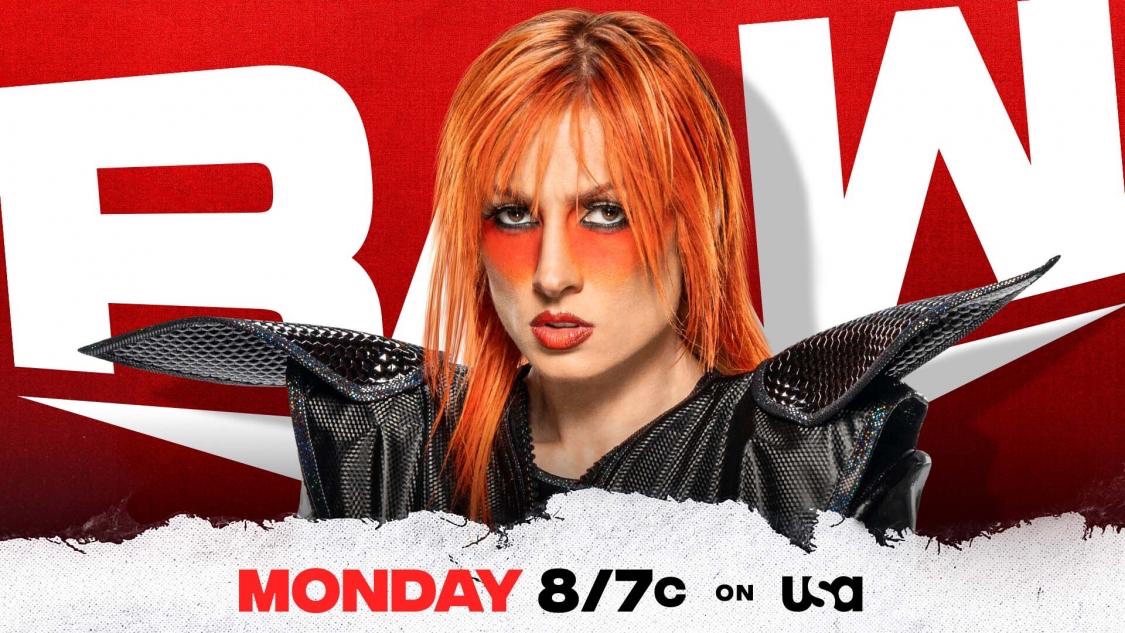 Welcome to Wrestle Purists' coverage of RAW on April 25th 2022.
Celebrating 20 Years Of Randy Orton:
The show opens with Riddle already in the ring and members of the RAW roster around the ring. Riddle says we are here to celebrate Orton and points to a video package on the Titantron. The video package is a highlights of Orton's career.
Riddle introduces Randy Orton who then makes his entrance. Orton reminisces about his career and says he hopes fans aren't sick of him because he isn't going anywhere any time soon. He then talks about his previous opponents and friends, putting Mick Foley over huge. He then says that he is having more fun now than he ever has now he's with Riddle and embraces him. Orton also thanks the fans for sticking by him through the years.
Riddle then says he has a surprise for Orton and introduces Cody Rhodes who makes his entrance. Rhodes gets in the ring and hugs Orton, but before he can speak, Rollins grabs a mic on the outside and starts to tell Orton not to trust Rhodes and that Rhodes just wants to take Orton's spotlight. Rollins then tells Rhodes not everything is about him and starts to a cut a promo on Orton, saying that he is the past and he is not the future of WWE & neither is Cody Rhodes. Ezekiel then interrupts to congratulate Orton and introduce himself. Kevin Owens then interrupts saying nobody should fall for Ezekiel whilst getting very fired up about it.
The Usos then make their entrance and start to cut a promo on Randy Orton saying their favourite Randy Orton moment is when they beat RKBro at the upcoming Wrestlemania Backlash PPV and take their titles. Adam Pearce then interrupts and makes an 8 man tag match for later Tonight. Kevin Owens, Seth Rollins & The Usos vs RKBro, Ezekiel & Cody Rhodes. A brawl breaks out in the ring and Orton hits Owens with a RKO and the rest of the heels back off.
Bianca Belair (c) defeated vs Sonya Deville (RAW Womens Championship):
Bianca Belair wins via countout, but before it is announced, Deville grabs a mic and says the match will be restarted. The match then restarts with no countouts. Bianca starts to get the upper hand again, and Sonya Deville then uses a chair and gets DQ'd. Before a result can be announced, Deville grabs a mic again and says the match will be restarted with no DQs or countouts. The match restarts and Deville signals for Queen Zelina & Carmella who then make their way to the ring. When we come back from a mid-match break, Bianca Belair is being outnumbered by the 3 women. Belair keeps fighting back and eventually gets it so it is just her and Deville in the ring alone, Belair hits a KOD and get the win.
Backstage With Queen Zelina, Carmella & Sonya Deville:
All 3 women argue, Sonya Deville then takes away Zelina's & Carmella's tag title opportunity and slaps both of them.
Edge & Damian Priest Promo:
Edge cuts a pretentious promo about how great him and Damian Priest are. He then brags about attacking AJ Styles last week. Damian Preist says Finn Balor's judgement day has come.
Veer defeated Sam Smoothers:
Squash. After the match, Veer attacked Smoothers.
Backstage With Bobby Lashley:
Lashley is warming up and is asked about his arm wrestling challenge vs Omos. Lashley says he is staying ready for more than an Arm Wrestle because he doesn't trust Omos or MVP.
Bobby Lashley defeated Omos in an Arm Wrestling Challenge:
Omos makes his entrance first with MVP, MVP then starts to cut a promo on Bobby Lashley and also puts Omos over. Lashley then makes his entrance. Lashley wins the challenge and Omos attacks him after, using the arm wrestling table as a weapon.
R-Truth Couples Counselling with Dana Brooke/Reggie & Tamina/Akira Tozawa:
R-Truth announces he his a certified Couples Counsellor, he says that the two couples should have a mixed tag match and he will be the referee & the 24/7 championship wont be able to be won until the match is over
Tamina & Akira Tozawa defeated Dana Brooke & Reggie. Special Guest Referee – R-Truth:
Tozawa pinned Reggie. After the match, Tozawa tried to pin Dana Brooke, but R-Truth broke it up. R-Truth leads Brooke out of the ring, but then he also tries to pin her, but Brooke kicks out and runs away.
Becky Lynch In-Ring Promo:
Lynch is deflated and says it has been 3 years since she hasn't had the RAW Womens title and that she didn't want to show her face because she isn't sure who she is without it. She then says she has hit rock bottom. She rants that she cant go any lower so the only way is up and she will nake a legendary comeback and win her championship back and nobody can stop her, she then starts to list off members of the raw womens roster. Asuka's music then hits and the returning Asuka makes her entrance.
Asuka says she will stop Lynch because no one is ready for Asuka. Asuka then flicks Lynch on the nose, causing Lynch to swing at her but Asuka ducks it and goes to counter but Lynch flees the ring.
Backstage With The Street Profits:
The Street Profits cut a promo summarising what has happened so far on the show. They then say after Wrestlemania Backlash, they've got the next shot at the RAW tag team championships.
Damian Priest defeated Finn Balor:
Edge was at the top of the ramp watching from his throne. In the lead up to the finish, Balor was distracted by Edge standing up.
Miz TV with Theory:
Miz says we are here tonight to celebrate Randy Orton, but also somebody else. He then introduces Theory who makes his entrance. Miz says that the U.S title hasn't had prestige since 12 years ago when he held the title, but Theory can give it prestige again. Miz then asks Theory what it's like to be U.S champion. Theory then puts himself over saying he is Vince McMahons best investment and that he will be THE United States Champion. Miz then tells him that everyone is going to be jealous of him and people should have to earn shots at his title. The returning Mustafa Ali then interrupts by making his entrance.
Before Ali starts to talk, Miz stops him and asks him "you still work here?", Miz & Theory then make digs about Ali's absence. Ali then cuts them off by saying when he was in the back talking to Adam Pearce and heard Theory was US champ, he had to come out and get a shot. He then challenges Theory, which Theory declines. Miz then starts to cut a promo on Ali saying he cant just make matches with his magic wand, but then Theory says that he can and that he has just text Vince McMahon and has made the match The Miz vs Mustafa Ali. Miz looks at Theory confused as Theory assumed this is what Miz wanted. Miz goes along with it and tells Ali that when he is done with him, Ali would have wished he got his walking papers. Ali then slaps Miz.
Mustafa Ali defeated The Miz:
After the match as Ali was making his way up the ramp, Ciampa appeared and attacked him
Rhea Ripley Interview:
Rhea is asked why she turned on and attacked Liv Morgan last week. Rhea says it is because she finally opened her eyes. She has realised all her success came when she was a singles star and all her tag partners make her weak. Liv Morgan then interrupts by attacking Rhea
Backstage with Alpha Academy, Seth Rollins, Kevin Owens & The Usos:
Owens is talking to Alpha Academy and then Rollins interrupts to talk to Kevin Owens about the match later tonight, but Owens bring up how Rollins insulted him last week and how he is a better friend to Rollins than what Rollins is to him. Rollins attempts to brush it off, and then The Usos enter and say they want to win tonight so everyone best be on the same page.
Backstage With Omos & MVP:
Omos is asked about losing his arm wrestling challenge earlier, but MVP cuts the question off and starts to cut a promo on Bobby Lashley, saying Lashley is not the Almighty without him. MVP then announces that Omos has challenged Lashley to a match at WrestleMania Backlash. Omos says when he is done with Lashley, there will be nothing left of the Almighty.
RKBro, Cody Rhodes & Ezekiel defeated The Usos, Seth Rollins & Kevin Owens:
Randy Orton pinned Jey Uso