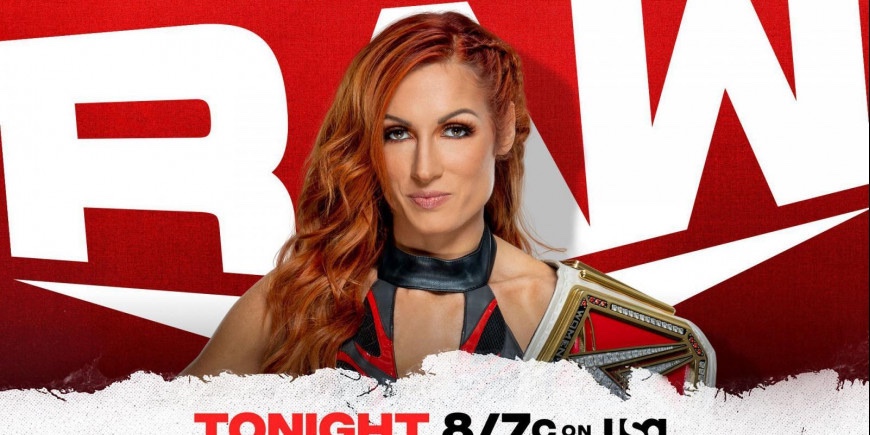 Welcome to Wrestle Purists' coverage of RAW on March 21st 2022.
Kevin Owens In-Ring Promo:
Owens came out to Stone Cold's music & dressed like him. Bald cap and everything. Pop.
Owens cuts a promo on Stone Cold whilst constantly copying his catchphrases etc. Stone Cold's music then hits, but nobody comes out and KO makes fun of the crowd. He then calls for a member of WWE staff to throw him a beer into the ring, but he fails to catch it. So he calls him into the ring and Stunner's him.
Backstage With Seth Rollins:
Seth is asked about not going to this years Wrestlemania. The crowd chants "Cody!" Loudly. Seth just laughs, takes the mic and walks away.
Rey & Dominik Mysterio Defeated The Dirty Dawgz:
The Miz was on commentary. Seth Rollins interrupts and says he has something to say. Rollins says he wants a Wrestlemania moment that will live forever, but as he is trying to get through his promo, his mic keeps cutting out and eventually dies on him. The show then goes to a break. We come back from the break and Seth has gone and the match continued. Dominik pinned Roode. Miz attacked Rey after the match and unmasked him.
Backstage With Seth Rollins:
Seth complains about having his mic cut off to Adam Pearce and Sonya Deville, he also complains about them not setting anything up for him at Wrestlemania. Deville says that they gave him an opportunity last week vs Owens but he failed. Pearce then says he will see what he can do for Seth. Seth dismissively laughs it off and walks aways.
Backstage With The Miz:
The Miz is on the phone bragging about unmasking Rey Mysterio. He is then asked why he stole Rey's mask and Miz says Logan Paul was a huge Rey Mysterio fan when he was younger, but all they've done is show them disrespect. He then says the mask is now Logan Paul's and dares him to wear it to RAW next week.
Brock Lesnar & Roman Reigns Announced For RAW Next Week:
Omos Defeated Azeez & Apollo Crews, Handicap Match:
Omos pinned Apollo Crews & Azeez at the same time. Omos got on the mic after and said who ever steps to him at RAW or Wrestlemania is going to get dominated.
AJ Styles In-Ring Promo:
AJ says he has been at home recovering from an injury and has watched the clip of Edge hitting him with a chair until he thought was going crazy. He then says he doesn't care about why Edge did it and that he just wants kick Edge's teeth down his throat & that Edge wanted the pitbull, now he's got it. He then says he doesn't need to wait for Wrestlemania and calls Edge out. Seth Rollins comes out instead.
The crowd chants "Cody!" At Rollins before he starts to speak. Seth tells the crowd to simmer down & that rumours don't make moments and hes living for his Wrestlemania moment. He then tells AJ Styles to go home until after Wrestlemania so he can face Edge, which AJ declines. Adam Pearce then came out and set up AJ Styles vs Seth Rollins Tonight, and the winner will face Edge at Wrestlemania.
Backstage With Queen Zelina & Carmella:
Queen Zelina questions Carmella's focus and says she is working for the both of them, and all Carmella is focused on is her TV show and her phone etc. Carmella is dismissive and Zelina throws Carmella's phone away, Carmella then calls Zelina a hobbit and slaps her, The two women then brawl.
Backstage With Adam Pearce, Sonya Deville & AJ Styles
AJ is fired up and complains about Adam Pearce making the match with Seth Rollins for Tonight then says he is going to beat Seth anyways
Shayna Baszler & Natalya Defeated Liv Morgan & Rhea Ripley:
Carmella came out halfway through the match and complained about Queen Zelina to Corey Graves who is on commentary. Baszler pinned Morgan. Queen Zelina attacked Ripley after the match and all the women started brawling. Zelina & Carmella faced off in the ring but just ended up hugging.
Becky Lynch In-Ring Promo:
Lynch brings a chair to sit on in the ring as she cuts her promo. Lynch brought up the quote "What does it profit a man to gain the world and lose his soul" and referred to it throughout her promo. Lynch talks about going 15 months without her title without being beaten and that she knew she would do whatever it took to get her title back. She then says the title is her world and she knew she would sell her soul to keep the title when the crowd turned on her for Bianca Belair. She then cuts a promo on Bianca Belair and brags about attacking her last week, and that Bianca cant beat Lynch.
Backstage With Austin Theory:
Theory cuts a promo on Pat McAfee & Finn Balor.
Veer Video Package:
Veer is coming to RAW April 4th.
Finn Balor Defeated Austin Theory:
Pat McAfee was on commentary. McAfee distracted Theory throughout the match and celebrated with Balor after the win.
RKBro Defeated The Alpha Academy:
Riddle pinned Chad Gable. Otis attacked RKBro after the match, but The Street Profits made the save, but then attacked Riddle as well.
Reggie & Dana Brooke Defeated Akira Tozawa & Tamina, Tornado Mixed Tag Team Match:
Reggie pinned Tozawa. After the match Tamina carried Tozawa away.
AJ Styles Defeated Seth Rollins via Disqualification:
Edge interrupted and attacked AJ Styles with a chair. Seth Rollins grabbed the mic, got on top of the announce table and says this is bullshit & next week RAW doesn't happen unless he gets his Wrestlemania moment. He then starts to wreck ringside by flipping over tables, destroying ring posts etc