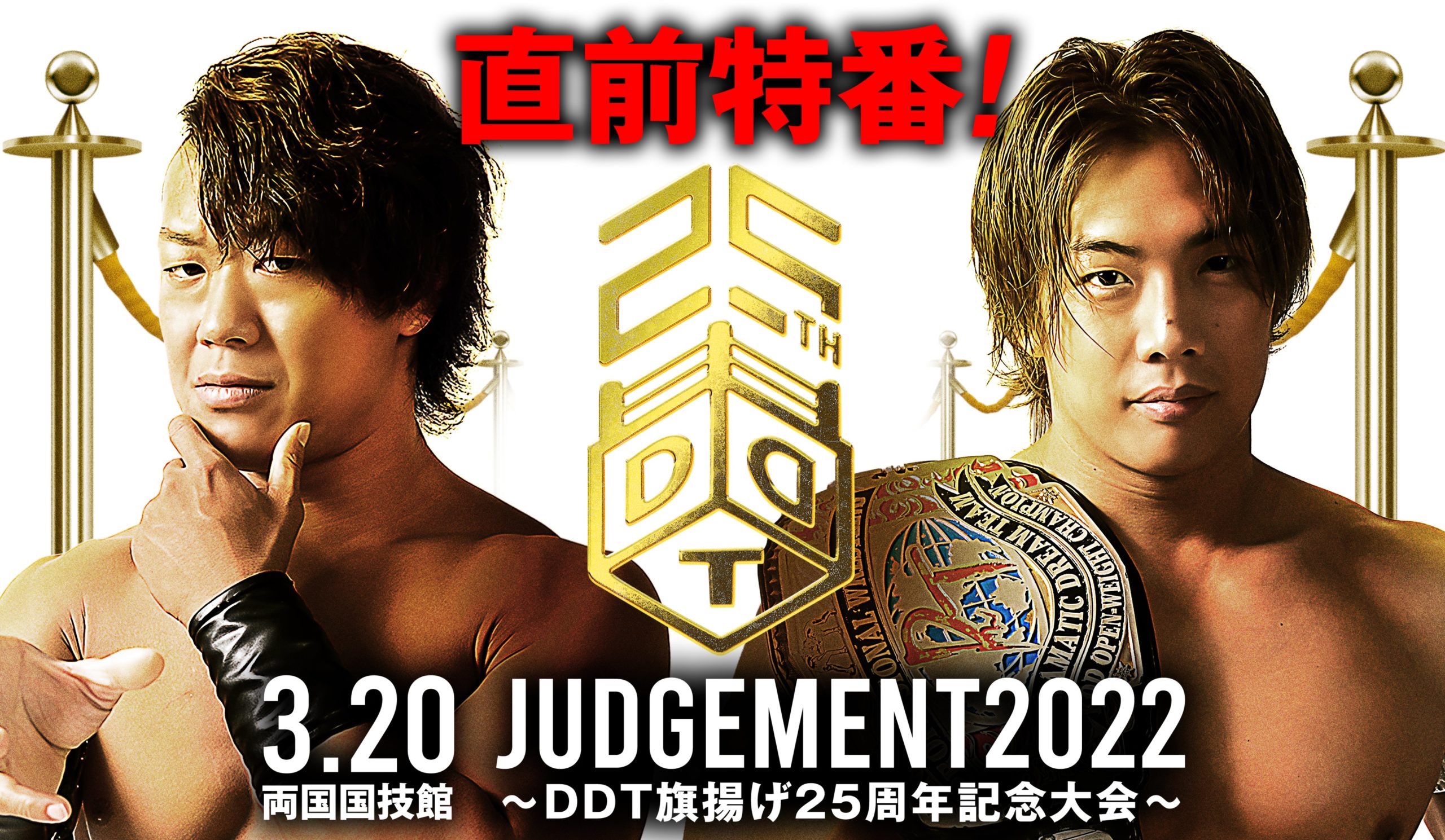 DDT Pro-Wrestling celebrated 25 years in business with their annual anniversary show, Judgement, which occured last Sunday in Ryogoku Sumo Hall. This is one of the three biggest shows of the year for the promotion, and the first time back at Ryogoku since 2019. Along with eleven matches, the show also contained an announcement of an official partnership with AEW by Christopher Daniels which captured many headlines over the weekend.
Judgement was headlined by a loaded second half of the show, capped off with a KO-D Openweight Championship bout between the two biggest young stars in the company, Konosuke Takeshita and Tetsuya Endo. It was definitely a show you did not want to miss.
The headline part of the card was kicked off with the 30th anniversary match of one of the most influential wrestlers in the history of puroresu, Jun Akiyama. He teamed with his long-time tag partner, Takao Omori, to face the team of Kazusada Higuchi and Hideki Okatani. This was exactly what you would expect from these four, it was two veterans absolutely trying to kill the young duo, with them trying to fight back and show that they can handle it. Another layer was the inclusion of Okatani, the former protege of Akiyama, trying to prove that he was worthy of being in such a match. Akiyama and Omori were able to win the match to celebrate the anniversary, but Okatani and Higuchi showed that they are worthy of hype in this promotion with so many young stars.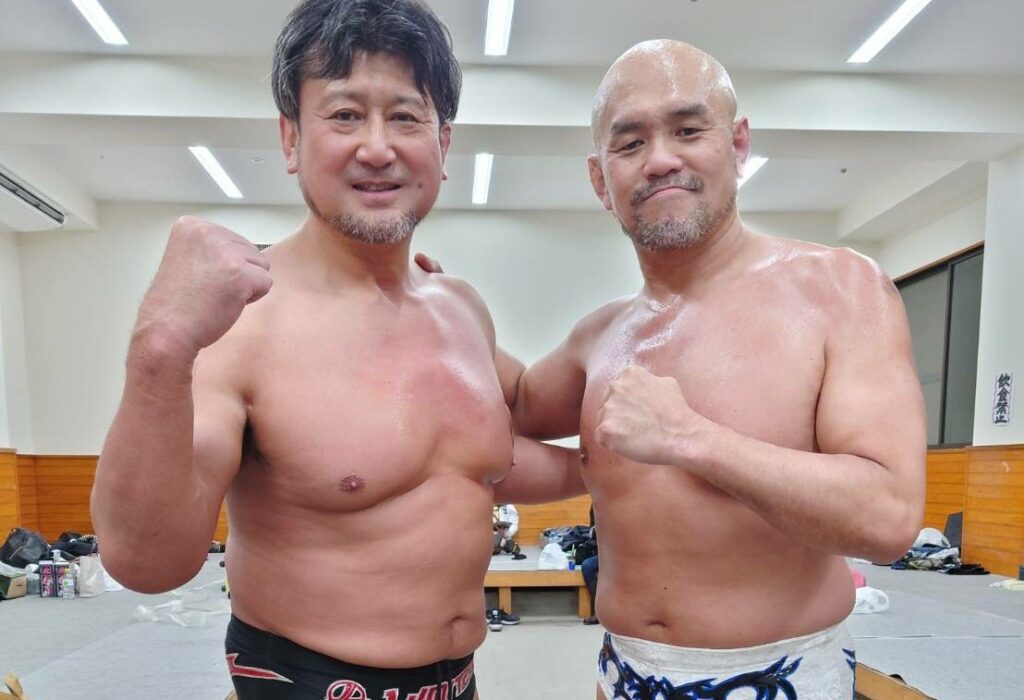 Along with the anniversary tag, the other must-see match on this card was the KO-D Openweight Championship match between Konosuke Takeshita and Tetsuya Endo. Takeshita was attempting to make his fourth defense against former champion Endo, who was also Takeshita's former partner in the "Happy Motel" tag team. Endo had reinvented himself since losing the belt in February 2021, recieving the blessing to be the leader of the newest version of the "Burning" stable from Kenta Kobashi. Takeshita is coming off of the best year of his career, which included an AEW excursion. Endo had everything to prove coming into this match against Takeshita, the Ace of the promotion. Endo was able to defeat Takeshita in a phenomenal match lasting over 45 minutes, with every minute feeling special in his quest to the championship. This is a must-see match for all wrestling fans, and especially AEW fans as Takeshita is expected to return to the company imminently.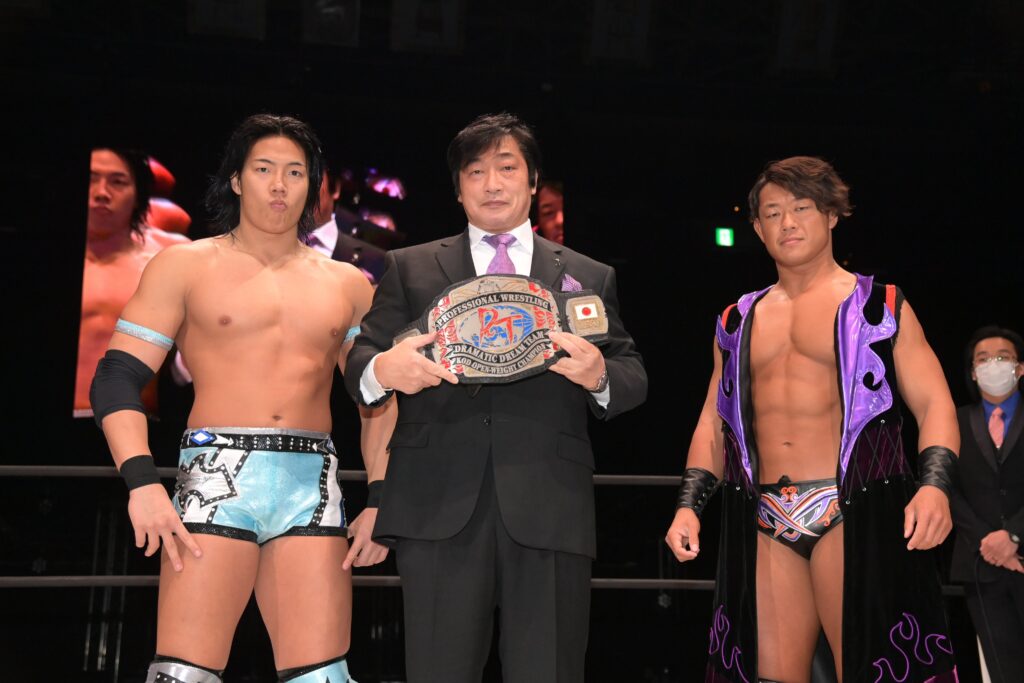 DDT Pro-Wrestling has a reputation of being a comedy promotion, and while there is comedy, it also features some of the best wrestlers in the world. Judgement 2022 had a little bit of everything, but if you want well worked wrestling matches, these two matches are absolutely must-see.