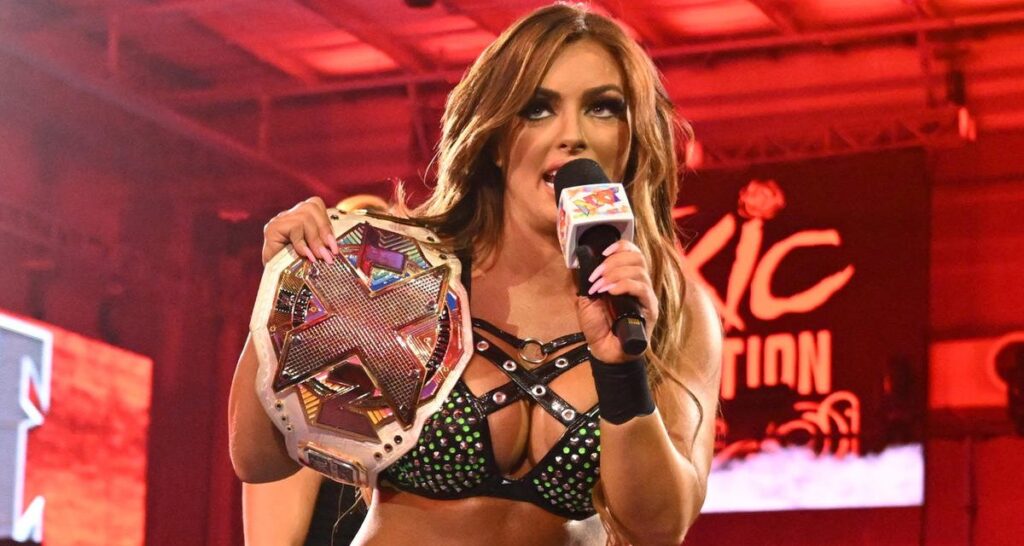 Mandy Rose, former NXT Women's Champion was released from her WWE contract this week, after what WWE had deemed explicit content on her subscription service that lay outside the boundaries of her contract.
WWE allegedly felt that they had no other choice but to let the former NXT and NXT UK Champion go after the content posted on her FanTime page had allegedly crossed the line, according to Dave Meltzer of Wrestling Observer fame.
Mandy Rose dropped the NXT Women's Championship to Roxanne Perez on the December 13th episode of NXT in a championship match originally scheduled for January 10th. Dave Meltzer alleged that Shawn Michaels made a quick decision as to change title holders after he was made aware by Matt Bloom of the content posted to Mandy Rose's FanTime page.
"I guess there was a meeting and Matt Bloom brought Shawn Michaels, told him kind of what some of the stuff that she's been putting on her subscription service…and told Shawn what was there. Shawn's immediate reaction was we've got to get the title off her immediately. Switched around the whole show, got the title off of her,"

Dave Meltzer
Mandy Rose was released by WWE less than 24 hours after dropping her NXT Women's Championship to Roxanne Perez, Rose would hold the belt for over 400 days during her reign as champion.
"The feeling was that she way way way crossed the line and they believed they had absolutely no choice but to get rid of her,"

Dave Meltzer