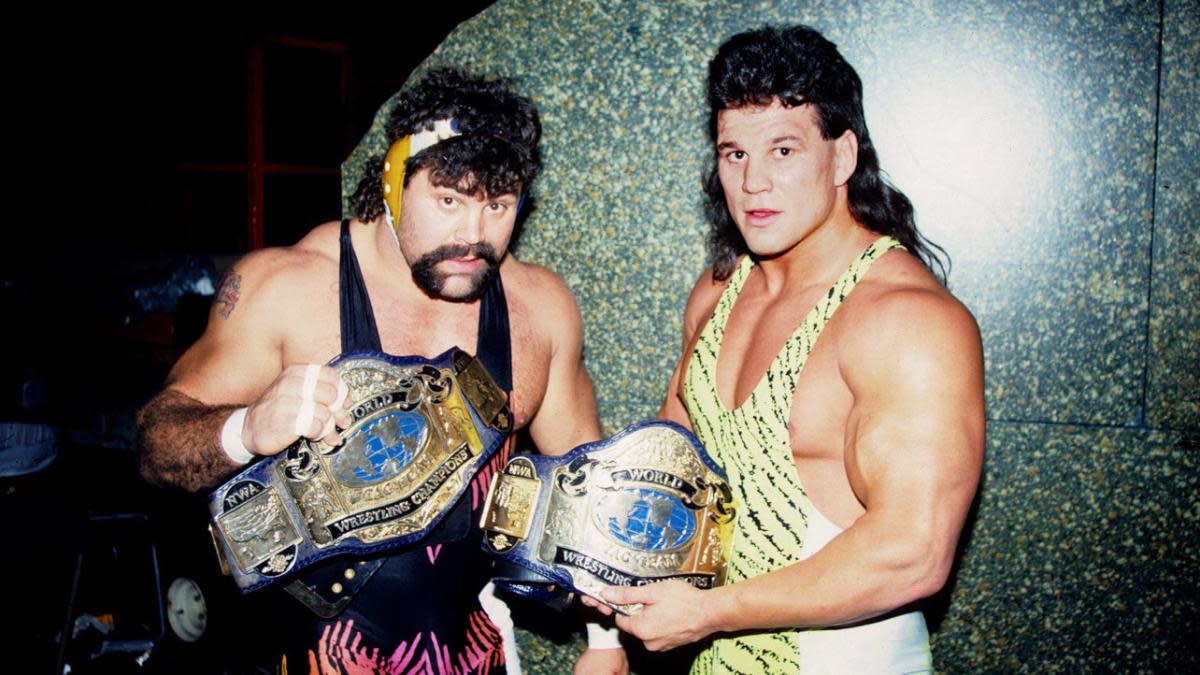 It appears there's a possibility that we get The Steiners in the WWE Hall Of Fame.
Dave Meltzer on a recent episode of the Sunday Night Main Event Podcast shared that WWE are indeed interested in inducting the legendary tag team into the Hall Of Fame.
"I've heard Rick Steiner or The Steiner Brothers, depending on Scott,

I think if Scott is not willing, they'll go with Rick. But they want The Steiner Brothers so that's a name that's floating around. Sid is the other name that's floating around."

– Dave Meltzer
This is interesting to many fans because Scott Steiners relationship with WWE over the years has had its ups and downs to say the least, and it was thought for many years that there was grudge between the two sides. WrestlingNews.co reported last year that that Vince McMahon has no issue with Scott Steiner and the reason why Scott hasn't been inducted into the Hall Of Fame is because Scott has said many times that he didn't want to be inducted. The same source also told them that if Scott wanted to talk, Vince would listen so the door has been open for him to be associated with the company again.
Also mentioned by Dave was Sid. Talk of Sid being inducted was first reported by Andrew Zarian last week on Twitter
H/T to WrestlingNews.co for the transcription