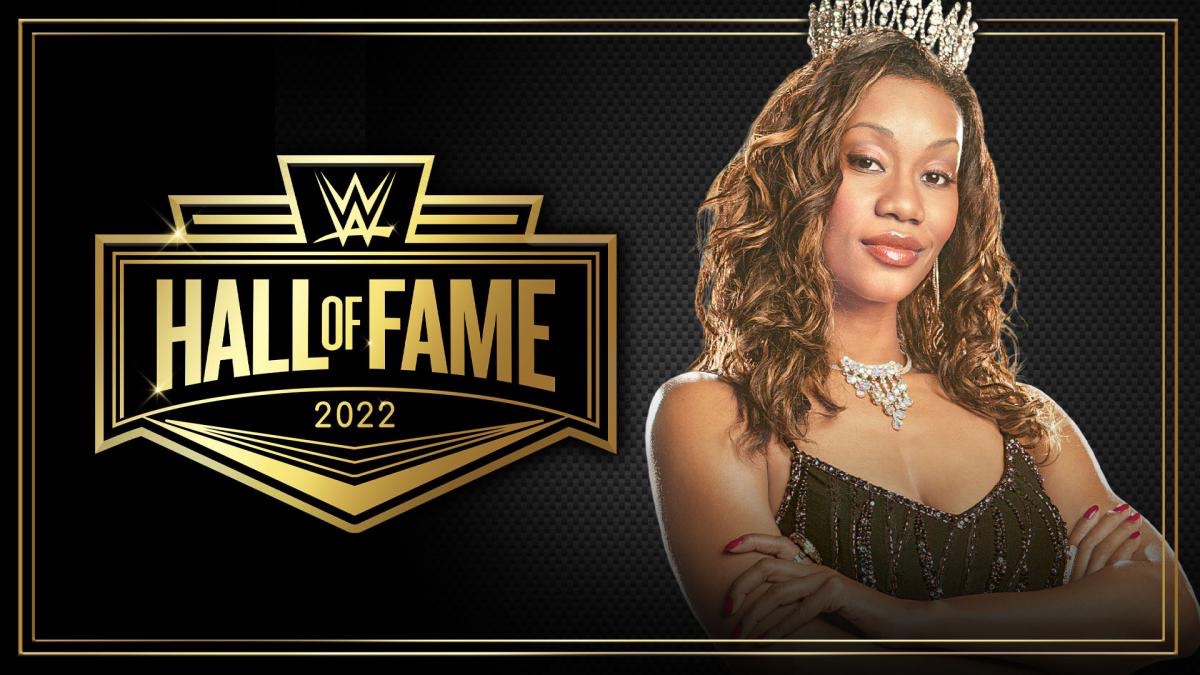 Earlier this week, WWE announced a new addition to this year's Hall of Fame class.
Joining The Undertaker and Vader will be Sharmell. Sharmell played a huge part on screen during her husband, Booker T's time as King 'Booker'
Sharmell spent some time in WCW before coming to WWE, having been a Nitro Girl and also the valet for many wrestlers.
Sharmell was signed by WWF for the first time back in 2001 where they sent her to OVW. During her time there as a valet for the Suicide Blondes, she was also training to become a full time in-ring talent and she unfortunately had to retire due to injury.
Sharmell was rehired by WWE in 2005 and has been synonymous with her husband, Booker T ever since, especially during Booker T's World Heavyweight Championship reign as "King Booker"