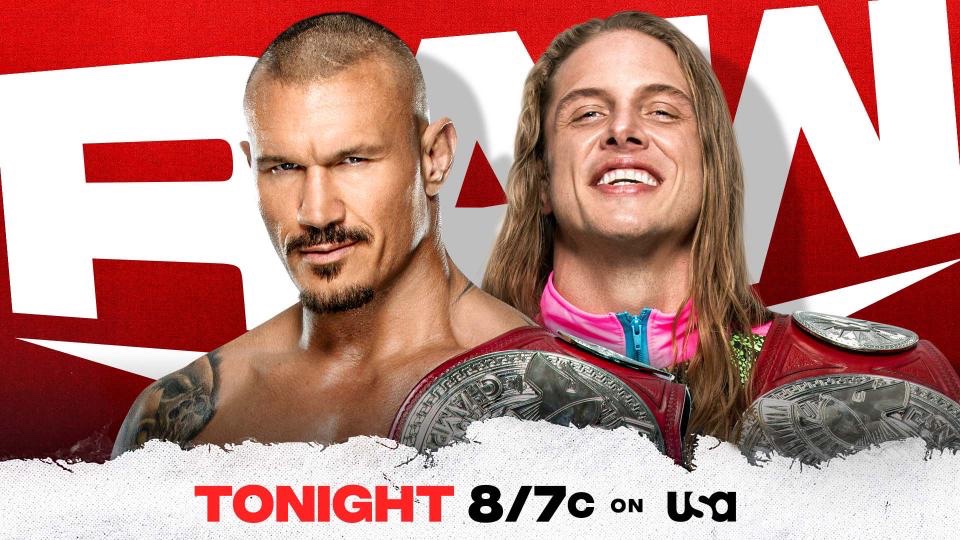 Welcome to Wrestle Purists' coverage of RAW on March 14th 2022.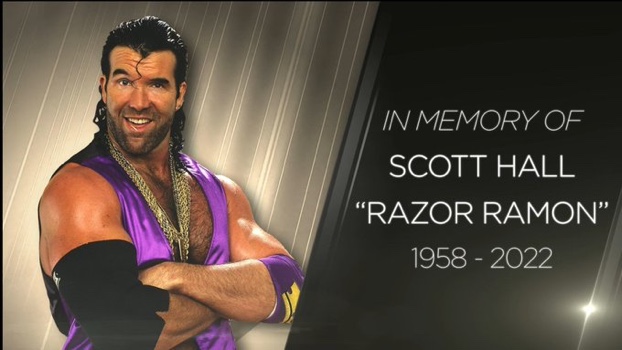 Announcement of Scott Hall's passing:
Devastating. Nothing but love and prayers to his family and loved ones.
Kevin Owens/Stone Cold Steve Austin Video Package:
Video package summarising how we have got to Stone Cold Steve Austin being booked for the KO Show at Wrestlemania
Kevin Owens In-Ring Promo:
Kevin Owens starts his promo with "Hey, Yo". Kevin Owens says he is happy because he's official for Wrestlemania and the KO Show with Austin will headline Wrestlemania Saturday. Owens then cuts a promo on Steve Austin and Texas. A loud "USA" chant broke out halfway through. Owens hits the cameraman with a stunner at the end of his promo
Damian Priest Defeated Finn Balor (Non-Title Match):
Austin Theory was on commentary putting himself over and taking shots at Pat McAfee. Theory distracted Balor leading to the finish. Theory attacked Balor after the match and took a selfie.
Backstage With Seth Rollins:
Rollins is asked if he is still not part of Wrestlemania. Rollins doesn't respond.
Omos Defeated Commander Azeez:
Omos hit Azeez with a crazy suplex which is worth seeking out.
Backstage With Seth Rollins & Kevin Owens:
Kevin Owens tries to make Seth Rollins feel better and come up with a plan to get to Wrestlemania. Seth stops Kevin mid sentence and starts to laugh like he had an idea & runs off.
Backstage With Carmella & Queen Zelina:
Zelina says Carmella has been distracted since starting her reality show with Corey Graves & that she needs to focus on Wrestlemania "or else"
Liv Morgan Defeated Queen Zelina:
Carmella distracted Morgan but Rhea Ripley chased her into Corey Graves' lap. After the match, Zelina saw Carmella in Graves' lap and was visually angry.
Miz TV with Dolph Ziggler announced for NXT 2.0 on Tuesday:
Seth Rollins in-ring Promo:
Rollins says he has a plan to get to Wrestlemania. Rollins asks his friend Kevin Owens to come and join him in the ring. Rollins then challenges Owens to a match Tonight for the right to have a talk show at Wrestlemania and have Stone Cold Steve Austin as a guest. Owens tells Rollins to get his own idea. Sonya Deville then comes out and makes the match official for Tonight's Main Event.
Backstage with Kevin Owens & Sonya Deville:
Owens is complaining to Deville about her decision to make Tonight's main event.
Rey & Dominik Mysterio Defeated The Hurt Business
Miz & Logan Paul were on commentary. Dominik pinned Cedric Alexander. Paul & Miz attempt to attack the Mysterios after the match but the Mysterios fight them off.
Edge in-ring promo:
Edge has new music and entrance. Edge cuts a promo putting himself over saying he is better than everyone in the industry. Says the Edge that wanted to please fans was weak & that he realised that fans don't matter to him. He says that version of Edge is dead and now he wont be judged, but AJ Styles will be judged.
Backstage With Bianca Belair:
Belair is asked about Becky Lynch saying Belair's hair is an advantage. Belair says its also a disadvantage and points to when Lynch used Belair's hair against her. Belair then cuts a promo on Becky Lynch and hypes up their match at Wrestlemania and her match Tonight vs Doudrop.
Veer Mahaan Video Package:
Veer Mahaan is coming to RAW.
Bianca Belair Defeated Doudrop.
Nikki A.S.H accompanied Doudrop to the ring. It looks like that will be a pairing going forward. Lynch returned from a recent throat injury here and attacked Belair with a chair.
RKBro Championship Celebration:
RKBro celebrate their tag title win and going to Wrestlemania. Orton puts Riddle over as his friend and thanks him. Orton says he is the one who has put on this celebration. Riddle says it's the best night of his career and Orton gifts Riddle a green sack. The Street Profits interrupt and congratulate RKBro, then challenge them to a match at Wrestlemania. Orton declines. Ford then says they wasn't asking, they were telling them. Orton then gets fired up and get in their faces, Riddle gets in between them and calms down Orton. Orton then accepts The Street Profits' challenge. Ford then takes a shot at the party Orton has threw & Riddle gets mad and challenges Ford to a match Tonight.
Riddle Defeated Montez Ford via Disqualification
The Alpha Academy came out and attacked everybody.
Scott Hall Video Package:
Video package celebrating the life and career of Scott Hall.
Backstage With Seth Rollins:
Rollins says he was lost and now he is found and that he's about to punch his ticket to Wrestlemania
Kevin Owens Defeated Seth Rollins:
Solid Main Event.