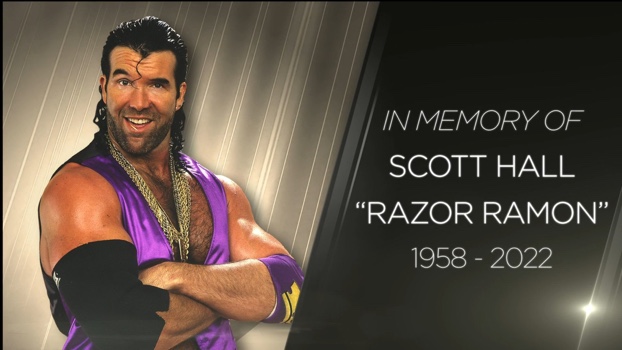 Two-time WWE Hall Of Famer, Scott Hall has passed away aged 63 following complications after Hip Replacement Surgery.
On Sunday it was reported by PWTorch that Scott Hall was on life support following 3 heart attacks he had on Saturday night which happened due to complications with a loose blood clot following a hip replacement surgery.
Hall, 63, had fell and broken his hip earlier this month, which was announced by Jerry Jarrett on Facebook.
On Monday Morning, Kevin Nash updated the world on Scott Hall via his Instagram stating that Hall would be taken off life support once his family was in place. The news devastated fans all over the world, and people have been paying their respects all day.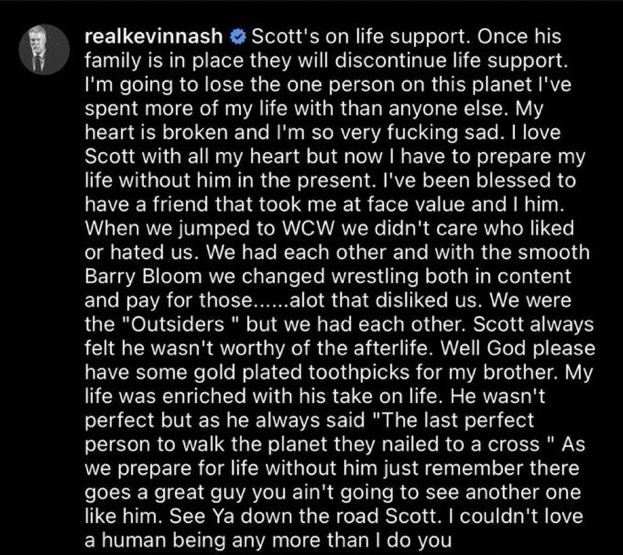 Earlier Today it was reported on Twitter by Dave Meltzer that Scott Hall had been taken off of life support, but was still alive at the time of his tweet.
Tonight on Monday Night RAW, before the intro of the show, WWE announced that Scott Hall had passed away. Truly devastating news that will hurt fans and people everywhere.
Scott Hall, a true legend of the wrestling business was a big star in the 90's, wrestling for WWE & WCW. He is a two-time WWE Hall Of Famer, has multiple championship reigns under his belt, and was an integral part of the Monday Night Wars.
Our thoughts and prayers are with Hall's family and loved ones at this time.