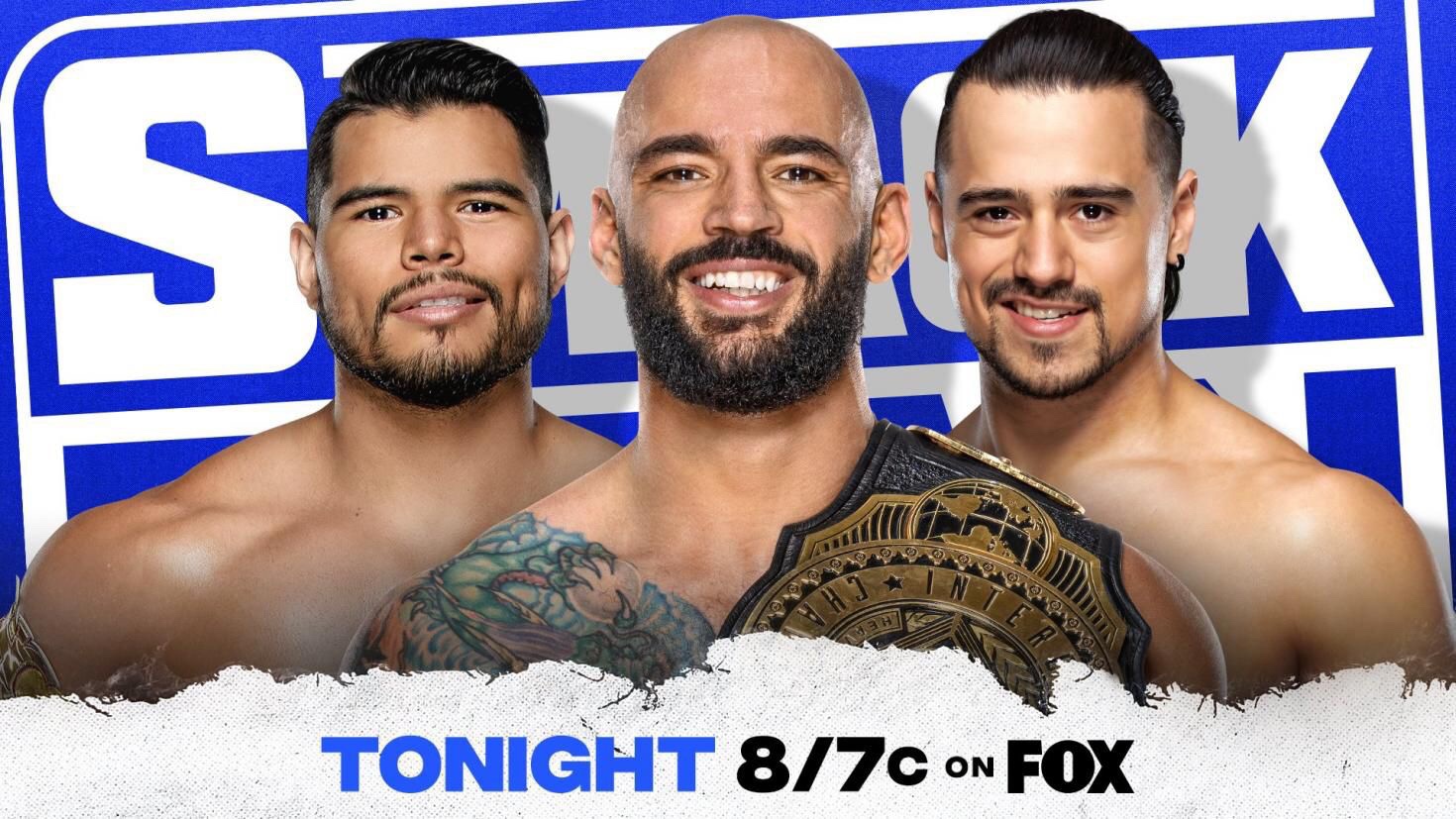 Welcome to Wrestle Purists' coverage of Smackdown on April 1st 2022
Madcap Moss won the Andre The Giant Battle Royal:
Madcap Moss won the Battle Royal. Moss eliminated Finn Balor to win.
Ricochet defeated Humberto & Angel, Triple Threat Match (Intercontinental Championship):
Los Lotharios team up on Ricochet all match. Ricochet hits a finish on both and pins Humberto to retain the title.
SASHA BANKS AND NAOMI DEFEATED CARMELLA AND ZELINA (non title):
Naomi pinned Zelina to win the match.
RONDA ROUSEY INTERVIEWED BY KAYLA BRAXTON:
Ronda says she is going to rip Charlottes arm off via submission and give it to her family as a souvenir.
CHARLOTTE FLAIR PROMO:
Charlotte cut a promo on the stage about Ronda. She says that no matter what Ronda tried against her, she will still destroy her. Charlotte let everyone know that she is better than Ronda in every way.
PAT MCAFEE CHASES AUSTIN THEORY:
Theory attacks Mcafee at the announce table. Mcafee chases Theory to Mr McMahons office and kicks open the door. Mr McMahon come out to scold Pat and tell him to do his job.
BOOGS VS JIMMY USO MATCH ENDED IN DQ:
Austin Theory attempted to provoke Pat Mcafee and ran away. Finn Balor ran out to throw Theory into the ring. A brawl broke out with Boogs and Jimmy involved. The match ended in a DQ.
Austin Theory & The Usos Defeated Boogs, Nakamura & Finn Balor:
Following the singles match DQ, Theory and the Usos faced Boogs, Nakamura and Balor in a tag team match. Theory pinned Balor to win the match. After the match Mcafee approached Theory but Michael Cole pulled him back to the table.
HAPPY TALK:
Subtle tension continued between Happy Corbin and Madcap Moss. Corbin showed off Drew McIntyre sword that he stole last week. Corbin renamed the sword "Euphoria" and made fun of Drew and his mother. Drew took matters into his own hands, punched Moss, stole his sword back and destroyed the Happy Talk set while Corbin retreated.