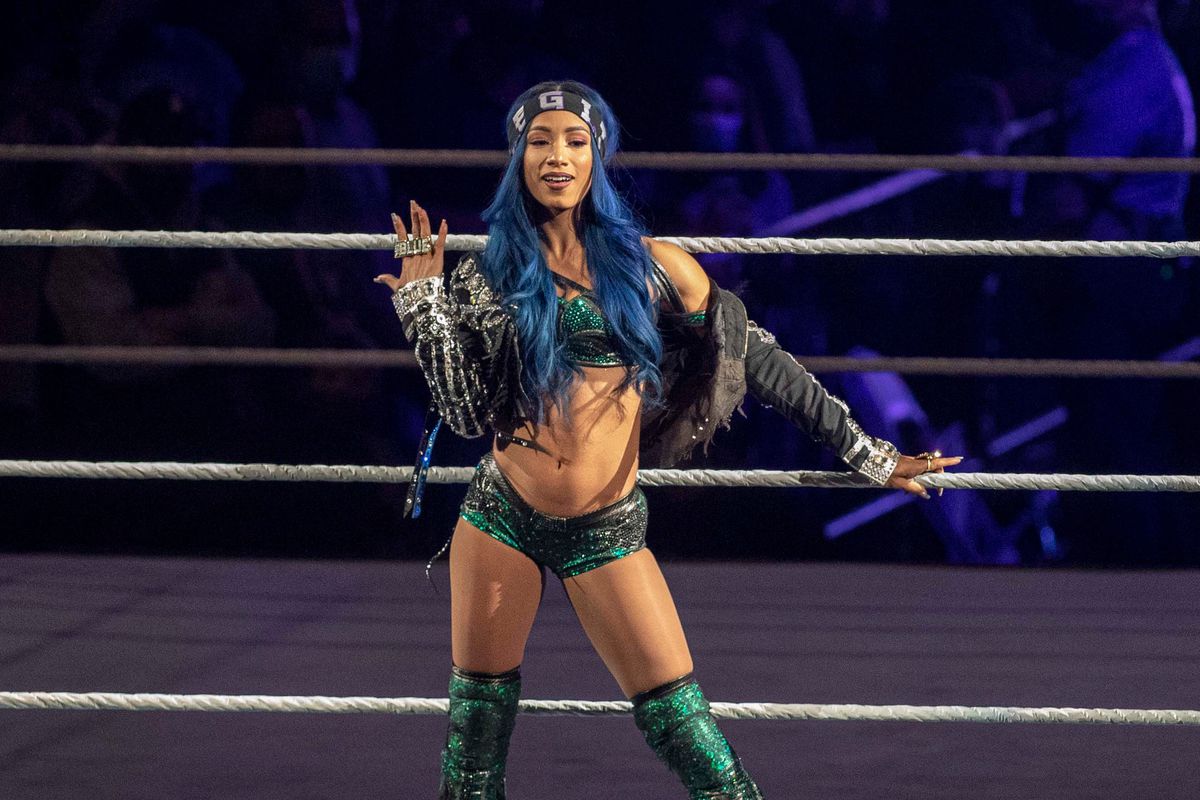 Fightful Select reported yesterday that Mercedes Varnado (FKA Sasha Banks) negotiated her WWE exit "months ago", following her indefinite suspension for allegedly walking out of the May 16th episode of Raw alongside her former tag-team partner Naomi.
Since the initial suspension, several conflicting reports surfaced indicating that Banks would be heading back to the company, however this no longer appears to be the case. Dave Meltzer of the Wrestling Observer Newsletter has now provided further insight into the former multi-time WWE Women's Champion's negotiations with her former employer, noting that a return was discussed following the regime change, although the two sides are believed to have been far apart on the financial side of things.
"She and WWE did not reach terms for a new contract. WWE directly wouldn't say anything about her but those in the company over recent months had said the sides were not close on money. She and WWE reached an agreement in the summer regarding her leaving and the agreement was they would release her to be a free agent rather than freeze her deal, but she couldn't do anything with wrestling until the start of 2023. In the fall, with the regime change, she was back in negotiations to return and it was considered that it was close to a done deal, aside from the money figure, and the two sides ended up being far apart."

-WON
Regarding how much Varnado is believed to have asked for to make a return to WWE, Meltzer revealed that the number is around the same ballpark as fellow former multi-time WWE Women's Champions Becky Lynch and Charlotte Flair. Per the report, the company ultimately decided that they wouldn't be getting a big enough return on their investment, due to the level that they currently value Banks at as a performer.
"She was said to be seeking a number along the levels of Becky Lynch and Charlotte Flair and those internally have said she wasn't offered numbers close to that. They said that she's not seen internally as somebody who would be on top for the next five years, but is seen as someone who could get a singles or tag team title run, but has peaked as a star aside from the reality that was acknowledged that if she would return, there would be a "honeymoon" period where people would go nuts for her."

-WON
As of writing, Varnado is believed to be scheduled to appear at NJPW's Wrestle Kingdom 17 event at the Tokyo Dome on January 4th next year, with Fightful Select confirming PWInsider's initial report last night.
Additionally, speculation has been rampant over the past few days regarding the prospect of Varnado also appearing in AEW, with many fans believing her to be Saraya's mystery partner in her tag-team match against Britt Baker and Jamie Hayter on the January 11th edition of Dynamite, however, there has yet to be any specific reports indicating that this is the case. Meltzer did note that some in WWE think she'll come back but not sure when because of the money
As always, we'll aim to provide any further updates on Mercedes Varnado's future in pro-wrestling as soon as we hear more.