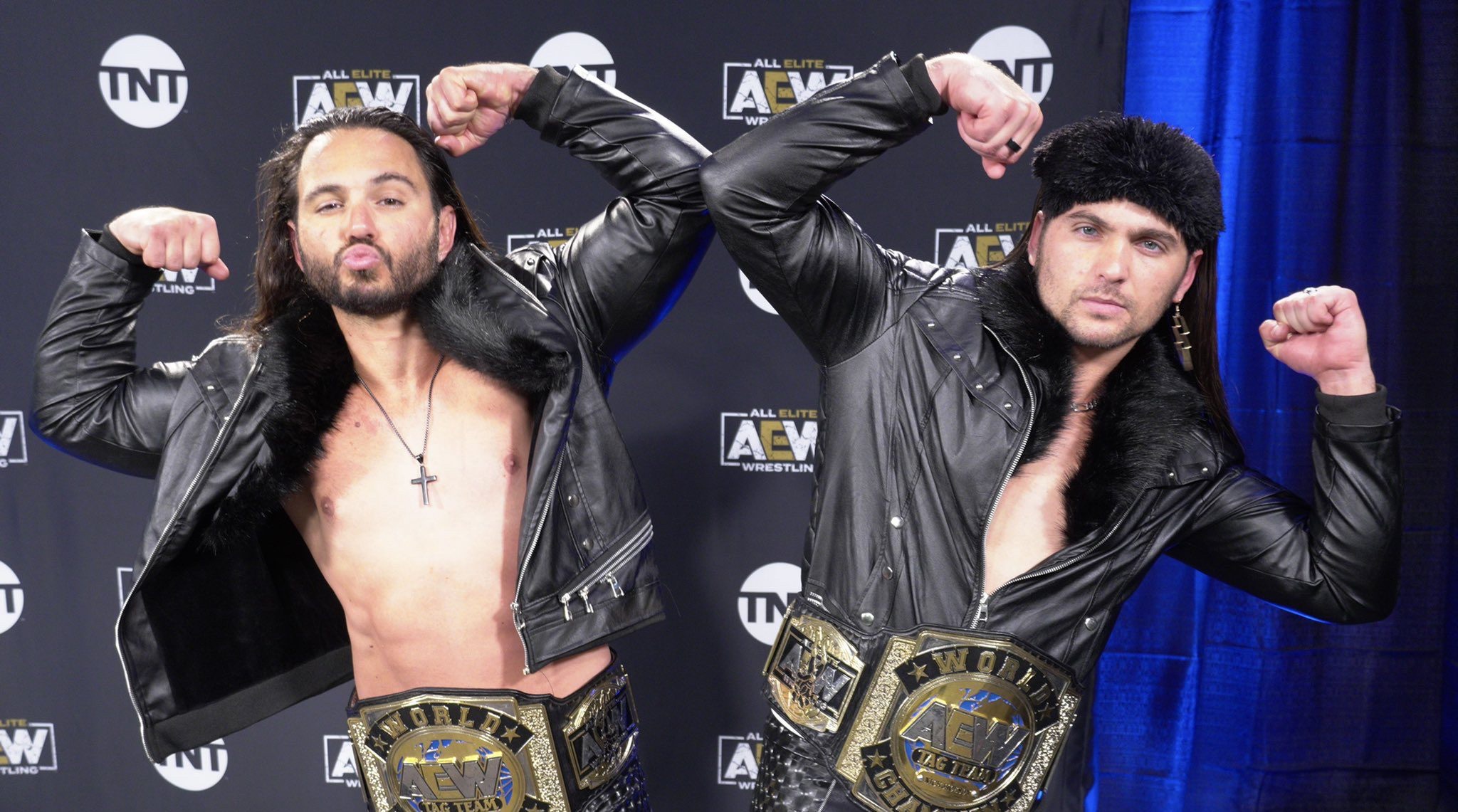 The Young Bucks, alongside Kenny Omega have been EVPs of AEW since it's inception, though, that doesn't necessarily mean that they are bound to the company. We've already seen former AEW Executive Vice President Cody Rhodes decide to jump to WWE after failing to agree a contract and working on a 'handshake deal' prior to his AEW exit.
It had been reported recently that the former two-time AEW Tag Team Champions were in talks with AEW about new contracts but, on Wrestling Observer Radio, Dave Meltzer has stated that negotiations haven't started between the sides, despite AEW contacting The Young Bucks to indicate their interest in tying them down to new deals.
"The contract is up at the end of the year and AEW does want to lock them in. AEW contacted them and wants to start the negotiations, but there have been no negotiations as of today and they're certainly not close to a deal. They very well could sign, but right now that where it's at, and it's similar to like when we talked about a couple months ago with Jericho. Jericho had time left but they signed him to a new deal. They're in this thing and they want to keep those guys, and Omega as well, but the idea they're done or again, like you said, they haven't started negotiations yet. But AEW has contacted them saying they want to sign them to a new deal, multi year deal so that's where the Young Bucks story is at right now."

– Dave Meltzer
It's hard to imagine AEW without The Bucks and, when they were suspended following an altercation with CM Punk at All Out, this was highlighted even more. The Elite are a key part of AEW's weekly TV and will complete their best of seven series against Death Triangle in a ladder match next week.
If you use any of the quotes above, please credit the original source with a h/t and link back to WrestlePurists.com for the transcription.