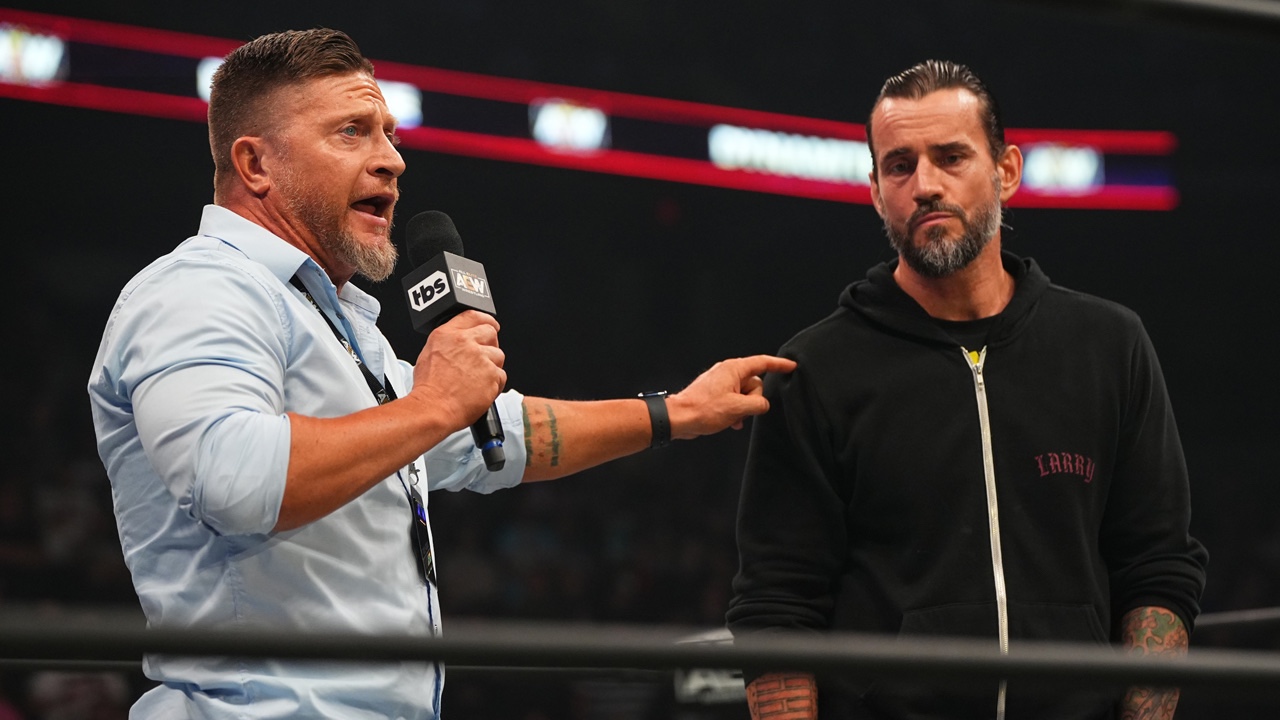 Ace Steel has reportedly been brought back to All Elite Wrestling, and has been rehired for quite some time.
When the infamous physical altercation between CM Punk and The Elite took place last September following All Out, the company placed everyone involved under suspension. The punishments extended beyond in-ring competitors as Ace Steel, who allegedly bit Kenny Omega at one point in the brawl, was let go by All Elite Wrestling shortly after.
However, Steel has been making headlines this week as it had been reported that talks around the 50-year-old's status with AEW could be a stumbling block with the return of CM Punk. To shed some light on the situation, Haus Of Wrestling are now reporting that Ace Steel was actually rehired by Tony Khan 'several months ago' under the impression that he would work alongside Khan on creative developments. Crucially, it's said that Steel was told that his presence backstage may unsettle some talent, so he has been working remotely for the time being.
"Ace Steel was re-hired by AEW "several months ago" but has not been actively working in the backstage area. Steel was terminated by the company shortly after the locker room altercation following AEW: All Out but was re-hired shortly after.

"Upon Steel's re-hiring, he was told he would be working with Tony Khan on creative, in some capacity, but his presence backstage would upset some of the talent. So, for that reason, Steel has been working remotely for the company for the past few months."

-Haus Of Wrestling
As mentioned, Ace Steel had reportedly become a potential issue in regard to Punk's AEW return, however, Haus Of Wrestling go on to explain that this was mostly a miscommunication between lawyers and that Punk was still on good terms with the company.
"Punk is still with AEW and it sounds like he is motivated, and wanting to help the company's growth however he can. Punk's relationship with Tony Khan also appears to be on sound footing, with no issues between the two men, and communication remaining open."

-Haus Of Wrestling
Despite not being featured on the initial advertising for AEW: Collision, it does appear as if CM Punk will still be a centrepiece for the company's new Saturday show, with June 17 the confirmed start date in Chicago.
As always, we'll aim to provide any updates on CM Punk and plans for AEW: Collision as we hear more.