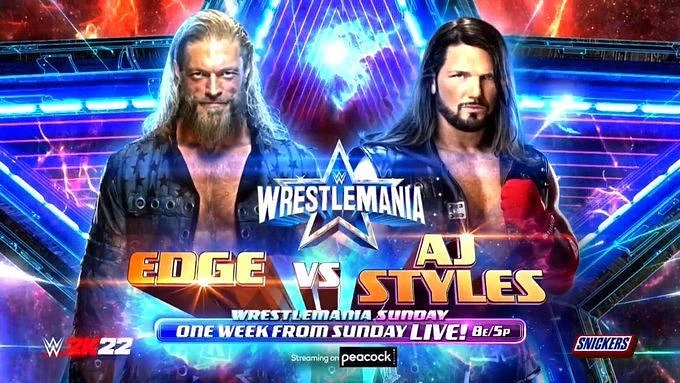 There was a time when the term "dream match" held weight amongst wrestling fans. For as long as I can remember, those that pack arenas or sit at home watching their preferred promotion would fantasy book, often pitting their favourite wrestler against an opponent they were yet to cross paths with. Why? Well, those potential rivals were not only in different promotions but usually under exclusive contracts also, preventing any crossover. In the eighties, there was discussion about a match between then WWE Champion Hulk Hogan against then NWA Champion Ric Flair. In the nineties, it was perhaps most prominently 'Stone Cold' Steve Austin vs. Goldberg. In the last ten years though, we missed out on arguably the most anticipated dream match, that elusive clash between The Undertaker and Sting. As long as there is wrestling, there will always be the need to visualize what would happen if two of our favorite stars were to compete against one another.
At Wrestlemania 38, one of my dream matches will come true.
In the early 2000s, after WCW and ECW were purchased by WWE, the avenue for alternative wrestling was desperately needed. Even after the height of popularity that Vince McMahon and his company reached with the 'Attitude Era,' some fans still clamored for something different to sink their teeth into. Promotions like Ring of Honor (ROH) and Total Nonstop Action (TNA) rose from the ashes of the buried alternatives, providing something that many felt was lacking in the land of McMahon: wrestling.
As both companies started to shape the mold of the future, two men were lauded as future Hall of Famers of the industry. Two men were expected to score every time they were given the ball, and it was a rare occasion that they missed. Two men who, despite being in different promotions, were often discussed as a classic match in the making, whenever the stars eventually became aligned.
Those two men were Edge and AJ Styles.
In the summer of 2005, AJ Styles was one of, if not the, best wrestler in the world. His dynamic style wowed audiences all over, and it was easy to realize that his moniker of "Phenomenal" wasn't just a tagline; he was exactly that. By this time, he was the biggest babyface in TNA and a multiple-time NWA World Champion, as well as revitalizing the industry with his work in the X-Division. While some fans were dying to see Styles in WWE, He knew that his ability would potentially be hampered there and that his best course of action was to ply his trade in TNA's six-sided ring, continuing his path as the best in the world.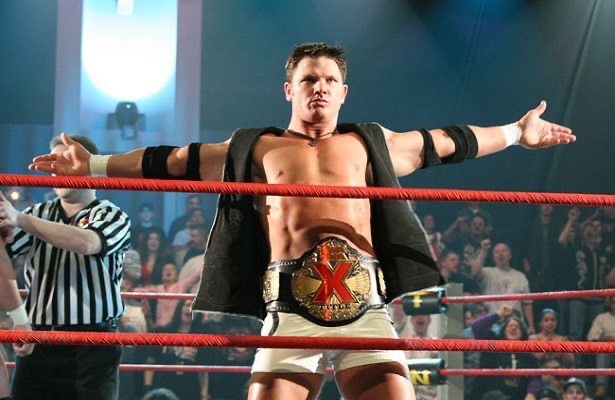 As for Edge? He was on a completely different course.
By the summer of 2005, Edge was arguably the most hated man in the wrestling industry, both in and outside the ring. We were only a few months removed from one of the industry's controversial scandals, as a married Edge had been having an affair with Amy "Lita" Dumas as her boyfriend (and his friend) Matt Hardy had been off the road with an injury. Many were calling for the release of Edge and Lita for breaking an unwritten rule within the business, rallying for Matt when he was the one who was released. Fans hijacked shows with chants of "We Want Matt" whenever Edge or Lita appeared. WWE, always capitalizing on any publicity, decided to pair the two together to create one of the most hated duos in WWE history. Edge quickly became the biggest heel in the company. With his win at Wrestlemania in the inaugural Money In The Bank Ladder Match, we were witnessing the birth of the 'Rated R Superstar.'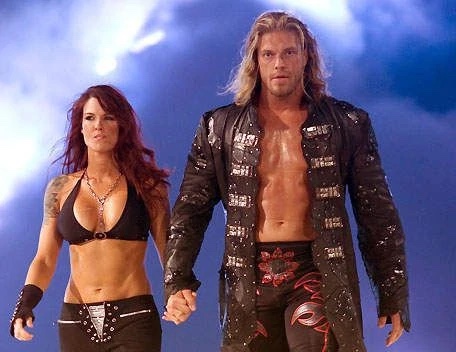 It is understandable how this would be a dream match in this era. 2005 was when we saw some of the best wrestling on the independents, and we were seeing the future of the business blossoming in WWE. The babyface Styles and hated Edge would have created a natural dynamic, with Edge likely carrying things on the microphone while striving to keep up with Styles' in-ring flash. It would be a showdown of good versus evil, the same trope selling out arenas since wrestling embraced its showmanship roots. Time started to wear on, though, as it was clear that Edge was never leaving WWE, and AJ was likely going to be the face of TNA as long as the company stayed in operation. Then in 2011, Edge was forced to retire because of complications with his neck, and just like that, a dream was over. AJ Styles eventually left TNA (now known as Impact Wrestling) to cement his place as one of the greats in New Japan Pro Wrestling before finally signing with WWE in 2016, quickly becoming a two-time WWE Champion and one of the company's biggest stars. The Edge match wasn't necessary anymore, but you couldn't help but wonder what if?
What if they reawakened the dream when Edge returned the ring in 2020…
Edge returning at the 2020 Royal Rumble was a historic moment as he was never supposed to wrestle again, and fans started clamoring for specific matches with certain individuals. However, time stood still in the game when on that very night, he and AJ Styles stood face to face for the first time inside the ring. The building was electric as the realization that this match could finally happen was becoming more apparent, and their instant clash proved they were no longer up and comers but rather, seasoned veterans that knew how to draw an audience. The type of craft that dream matches are supposed to be.
On April 3rd, 2022, Edge will finally wrestle AJ Styles on the ultimate stage for a dream match: Wrestlemania. No one is sure what to expect as the build has been quick and unusual, but in this case, it doesn't matter how we get there. What is essential is that the young men they were will turn back the clocks and aim to deliver one of the biggest dream matches in front of an unbelievable crowd in Dallas, Texas.
No pun intended, but this dream match has the making of being….phenomenal.