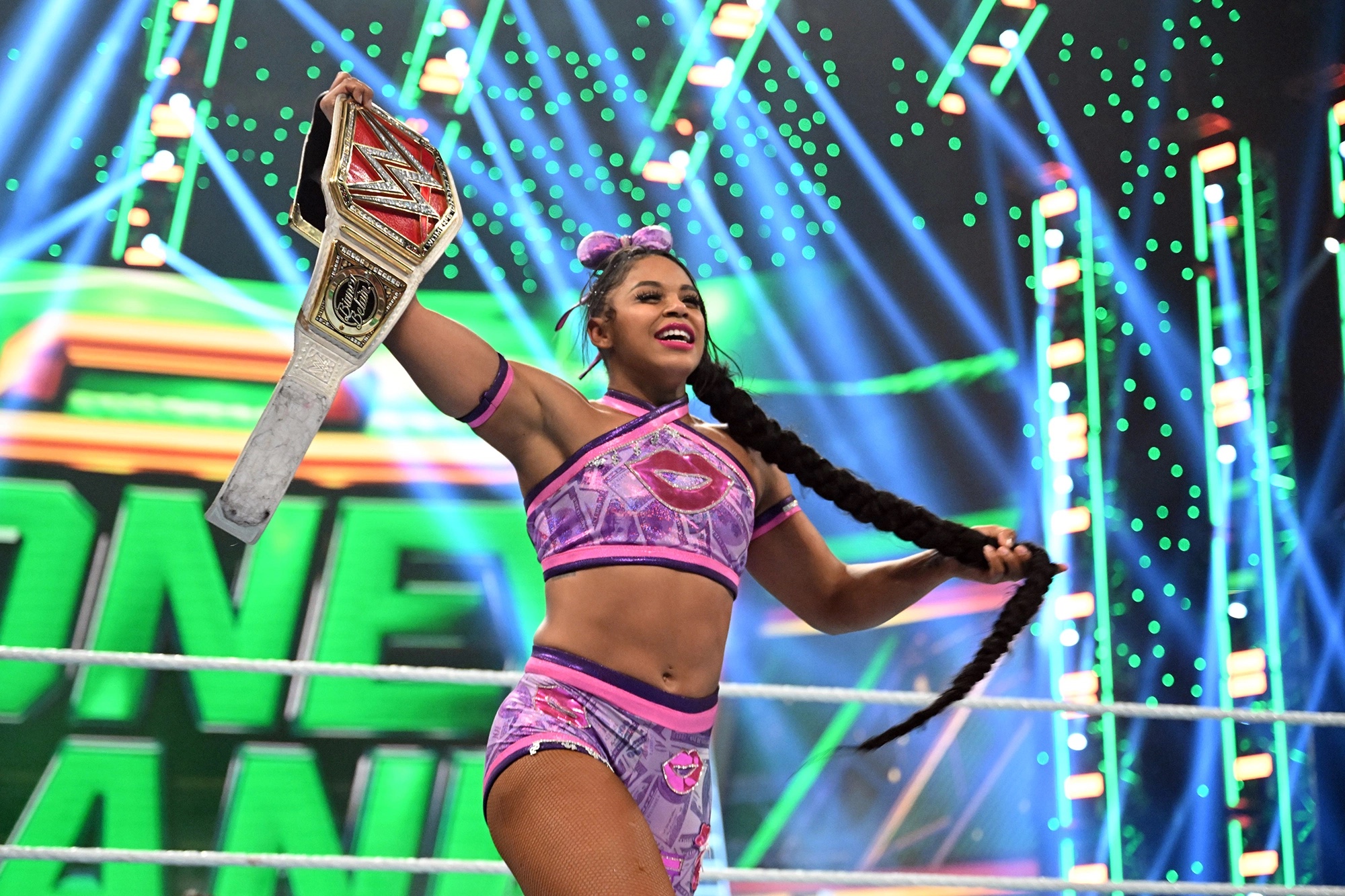 WWE Raw Women's Champion Bianca Belair seems to be very excited for the future of the women's division in WWE.
Belair recently answered some questions for Newsday, where she talked about the state of women's wrestling in WWE and why she believes right now is a great time to be a woman in the company.
"I feel like I'm in WWE in an amazing time, when women are really at the forefront of not just the future, but the present. Women are main eventing on a weekly basis on Raw and SmackDown. We're main eventing at premium live events. We're main eventing and stealing the show at WrestleMania. Most of the women in WWE are trending on a weekly basis. So, I'm just here in an amazing time. And I'm blessed and fortunate to be the Raw Women's Champion and be the face of the women's division on the Raw side . . . It's just a really great time to be a woman in WWE."

Bianca Belair
Bianca then went on to talk about the controversial loss she took against Becky Lynch at last year's WWE SummerSlam and how that affected her career, noting that the support from the WWE Universe helped her push through.
"I really feel like SummerSlam actually propelled me forward, in my own mind and also in the WWE Universe. Sometimes you have setbacks and a lot of people are scared — like, maybe, 'Is this the end of Bianca Belair?' But for me, it just gave me more drive and more determination to crawl my way back to the top. Because it's hard to get to the top, but it's even harder to stay at the top. It also propelled me forward with the WWE Universe. There was a lot of support and backing of me last year at SummerSlam. I felt like my journey became something that wasn't just about me. I felt like the fans had all these emotions that came out of them at SummerSlam last year. They were able to really feel a connection with my journey to get back to the top. And, now it's full circle again, me going against Becky Lynch at SummerSlam this year. And it's really me trying to write that final chapter in a SummerSlam comeback story."

Bianca Belair
She then addressed the topic of dream matches and stated who she sees as her dream opponent.
"Beth Phoenix is my dream opponent. She's the first person, when I got into WWE, that I saw and I related to. She's the "Glamazon." She embraced her beauty and her femininity, but, also, she embraced her muscles. She was a strong woman. She was lifting two women up at a time."

Bianca Belair
Bianca Belair is set to face off against Becky Lynch for the Raw Women's Championship at this Saturday's WWE SummerSlam in Nashville.
H\T to 411Mania for the transcriptions