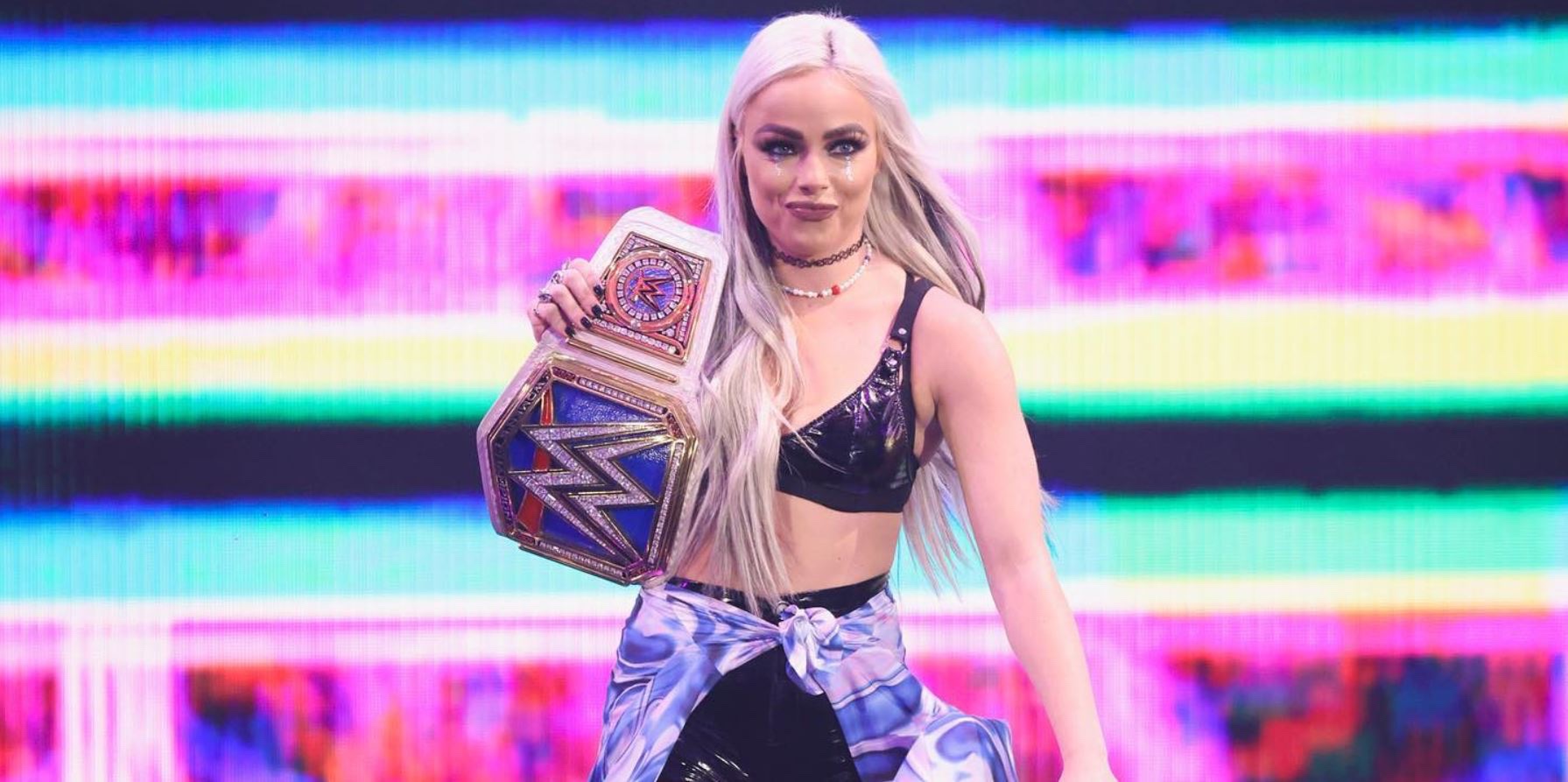 On July 2nd, Liv Morgan not only won the Money in the Bank briefcase, but she also later cashed in on Ronda Rousey, becoming SmackDown Women's Champion. As a long-time supporter of Morgan, it was immediately a top moment of my personal fandom. For myself and the many others that had at some point been on the journey alongside Liv, it really did feel as though we'd all won the title that night. However, following her career, it didn't always feel likely or even possible, honestly.
Morgan went through many lows, evolving along the way until fans got behind her enough that the decision makers were left with no choice: Morgan would be champion after all. Personally, I became a Liv Morgan fan when watching the 2018 Royal Rumble, returning as a lapsed fan as the idea of a Women's Royal Rumble piqued my interest. Much of the intrigue was seeing what legends would show up, though one of the groups that caught my eye was the Riott Squad.
All three competed and the way their numbers were spread, it felt like there was always someone representing them in the match which kept me interested. Asuka would go onto win the match but for the first time in years, I had a reason to watch. Nakamura had also caught my eye along with AJ Styles, suddenly it was 2009 again and Smackdown was apparently appointment viewing for me personally. Immediately upon viewing Smackdown, I was delighted to see the Riott Squad positioned as challengers to Smackdown Women's Champion Charlotte Flair.
Ruby would go on to challenge Charlotte at the Fastlane PPV, prior to Wrestlemania. Sadly, Ruby only had one other Women's title match in her time in WWE, taking on Ronda Rousey at Elimination Chamber 2019, again just prior to Wrestlemania. On both occasions, a title change was unlikely as bigger stars were pencilled in for the Wrestlemania feuds, Asuka in 2018 and Charlotte and Becky Lynch in 2019. During this period, it became clear Ruby was the star of the group, while Sarah Logan was the powerhouse and to quote Liv from a recent interview with Ariel Helwani, "she was the weak link of the Riott Squad."
In hindsight, I think this was a blessing in disguise. Liv spent most of her team's matches taking much of their opponent's offence, regularly taking the pin. Even still it appeared as though Liv was miles away from any sort of push. Some nice PPV matches in six-woman tags, Elimination Chambers and Royal Rumbles happened but despite the extra exposure, it was clear that Liv Morgan was not exactly a priority. However, this only made me like her more.
I saw how much effort she was putting into her character, the way her in-ring work was improving and I increasingly wanted the natural underdog to succeed. Granted, that particular lane of fandom doesn't always pay off, sometimes ending with a crushing conclusion but the hope for eventual success remains. For the Riott Squad and Liv in particular, the future was uncertain. As with all factions in WWE, their inevitable break up happened in April 2019.
Liv was drafted to Smackdown, Sarah remained on Raw with little direction and Ruby was side-lined with an injury. Liv didn't appear on Smackdown, except for one singles match with Charlotte Flair. With such little television exposure, Morgan's 18-month main roster run appeared to be headed towards a disappointing end. That combined with the aforementioned Nakamura's own floundering caused my personal interest to slowly wain. Even just casually following online, nothing caught my attention unfortunately.
That changed slightly at the end of 2019, intrigued by Drew McIntyre's ascent as well as Bobby Lashley and Lana's looming wedding, always admittedly entertained by wrestling's soap opera exploits. After following along on YouTube, I tuned in for the wedding itself, amazed to find Liv Morgan at the segment's conclusion. While not exactly the storyline that I wanted for Liv's return but she was back all the same and with that, I was now watching again.
Soon enough, that particular angle was abruptly dropped, with each party heading in very different directions as in theory at least, Liv was back to square one. In truth, this would be the start of her long-awaited rise. Morgan's considerable improvement was noticeable as she feuded with a returning Ruby Riott, showing an expanded offensive arsenal inside the ropes. This led to a strong TV match against Riott with Sarah Logan as special guest referee, as well as an exciting contract signing involving the three for 2020's Elimination Chamber match.
However, Shayna Baszler was the overwhelming favourite going into the match and ultimately won what amounted to an extended squash match. Nonetheless, I think the match still highlighted one of Liv's strengths, as she sold the sheer horror of Baszler's dominance, watching on as she destroyed her former teammates. Morgan's performance here was a triumph in psychological turmoil, pure conflict etched on her face. Suddenly, Morgan's WrestleMania dream was swiftly becoming a nightmare.
Once her pod finally opened, Liv lasted slightly longer than her teammates, taking some of the more memorable bumps in the process. That put Morgan's excellent selling on display, a skill she'd gained great experience in during her Riott Squad days. On the surface, the entire field had been humiliated but Liv's ability to maximise her minutes told a tale in itself. Certainly, Liv Morgan was no longer the Riott Squad's weak link. Any momentum would be fleeting though, as all WWE programming was soon confined to the Performance Center.
Morgan still landed on WrestleMania in some form though, defeating Natalya in a promising pre-show match. Afterwards, Riott Squad would reform without the now departed Logan, as Liv and Ruby became a babyface tag team. That run never quite clicked as it could and probably should have, mostly facing The IIconics on RAW outside of a couple unmemorable title shots. It really felt as though WrestleMania's tag team turmoil bout should've finally been their moment, but quite the opposite occurred.
Instead, Riott was released soon after the event and suddenly, Liv Morgan was her prior faction's last woman standing. When fans returned, Liv's popularity was noticeable, especially in the 2021 Money in the Bank ladder match. Morgan received a big reaction in the lead-up to and during that event, with fans believing that this could be her moment after all. Once again, that wasn't the case. Nonetheless, Liv continued to be featured on TV, receiving a pivotal opportunity to close the year.
Morgan entered a feud with RAW Women's Champion Becky Lynch and admittedly, the build wasn't great. Promos have never been Liv's strong point but regardless, the programme led her to a RAW main event, seventeen years to the day of Lita and Trish Stratus' headline clash. In my view, both women then improved on that effort also, with Morgan's performance stealing the show at WWE's Day 1 PPV. Morgan didn't leave that rivalry as champion but her performance and popularity suggested that she was indeed one to watch.
Though the match itself wasn't critically acclaimed, Morgan had a strong showing in the Royal Rumble too, then taking part in Elimination Chamber before teaming up with Rhea Ripley. Morgan's chemistry with Ripley, both as partners and opponents only assisted her organic assent. In addition, injuries to some of RAW's top male stars meant that the brand would lean heavily on its stacked women's division, further increasing Morgan's usage. With singles victories over Sasha Banks, Alexa Bliss and Rhea Ripley, Morgan quicky became an obvious candidate for the Money in the Bank briefcase.
For me personally, cynicism unfortunately prevailed, simply refusing to believe that it'd actually be Liv's night. I've never been happier to be proven wrong though, as Morgan came out the victor of a messy but undeniably compelling ladder match. That was already more than enough honestly, as Liv had reached a major milestone in her career by securing the elusive briefcase. That only added drama to her cash-in, as Morgan's short match with Rousey encapsulated her whole journey to this point.
Suddenly scrambling for safety in an ankle lock, Morgan's aforementioned selling was central again, once more portraying that familiar turmoil. At that moment, it sure felt as though Liv had chosen the wrong moment to cash-in, setting the stage for it to all end in tears. In just 35 seconds, they managed to tell an enthralling story in that 'match,' made even more enjoyable by the end result, as Morgan escaped, scoring an opportunistic pinfall to become SmackDown Women's Champion.
Liv Morgan deserved that moment as simply put, she'd earned it. With constantly improving in-ring work, an instinctive grasp on storytelling and impressive selling, Morgan more than warranted her increasingly loyal fanbase. That's important here too, as Liv connected with crowds in a way that WWE just couldn't ignore. Morgan's genuine, almost relatable in her strengths and weaknesses, truly sincere in every setting. It had been a challenging path to this point but Morgan's willingness to learn ensured that success of some kind was inevitable.
Time will tell as to whether or not Liv's title reign will last but regardless, this last year has cemented her place at the top of the card. Better equipped than ever to take on the challenges of championship gold, Morgan's immense value isn't going anywhere, no matter the belt around her waist.