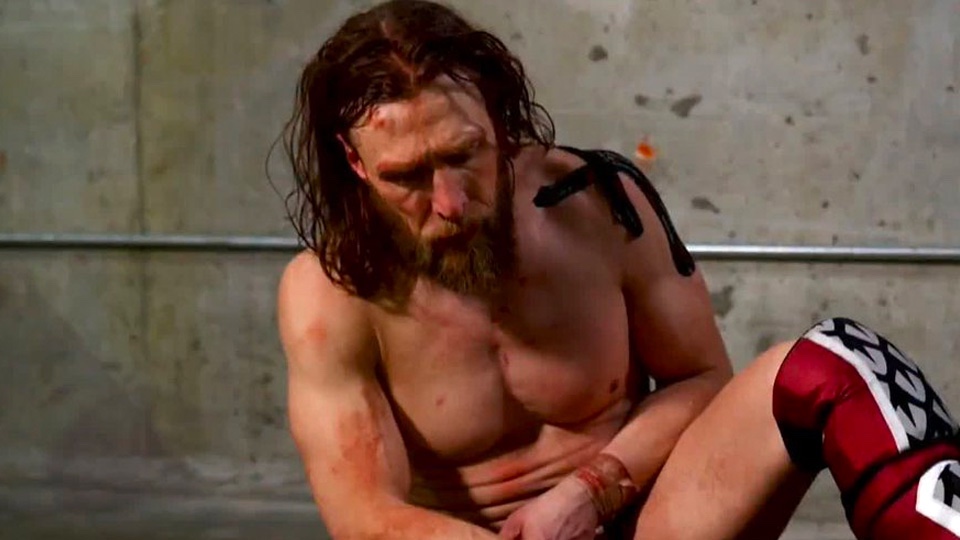 Just over a week ago, Bryan Danielson battled MJF for the AEW World Championship in a 60-minute iron man match which included seven minutes of overtime. Ultimately though, The American Dragon was unsuccessful in his bid to gain AEW's top prize, tapping out to his own submission move to award MJF the decisive fall. As is to be expected, wrestling for an hour took a serious toll on both men.
In the build-up, the champion focused on reminding his challenger that any injuries he may sustain would severely impact his personal life and ability to be an effective father, which Bryan reflected on post-match. He was heard talking about how it was time for him to 'go home' and, while appearing on the Unconsciously Coupled podcast, Danielson revealed his condition following the classic match at Revolution.
"Legitimately, I'm in a ton of pain. I just wrestled for over 65 minutes. I've got a black eye. I can't lift my left arm past here [partially raises arm]. I have shooting pain going down my leg. There's this big gaping wound on my stomach. Those kind of things, it's like, 'Oh, sorry, daddy is in a lot of pain.' They understand that, but as they get older, they're going to understand that some of this is not physical,"

-Bryan Danielson.
While MJF remains champion, the future for Bryan remains unknown, with many fans confused as to what exactly 'going home' means for the 41-year-old.
As always, we'll aim to provide any further updates on the future of Bryan Danielson as soon as we hear more.
H/T to Fightful for the transcription.