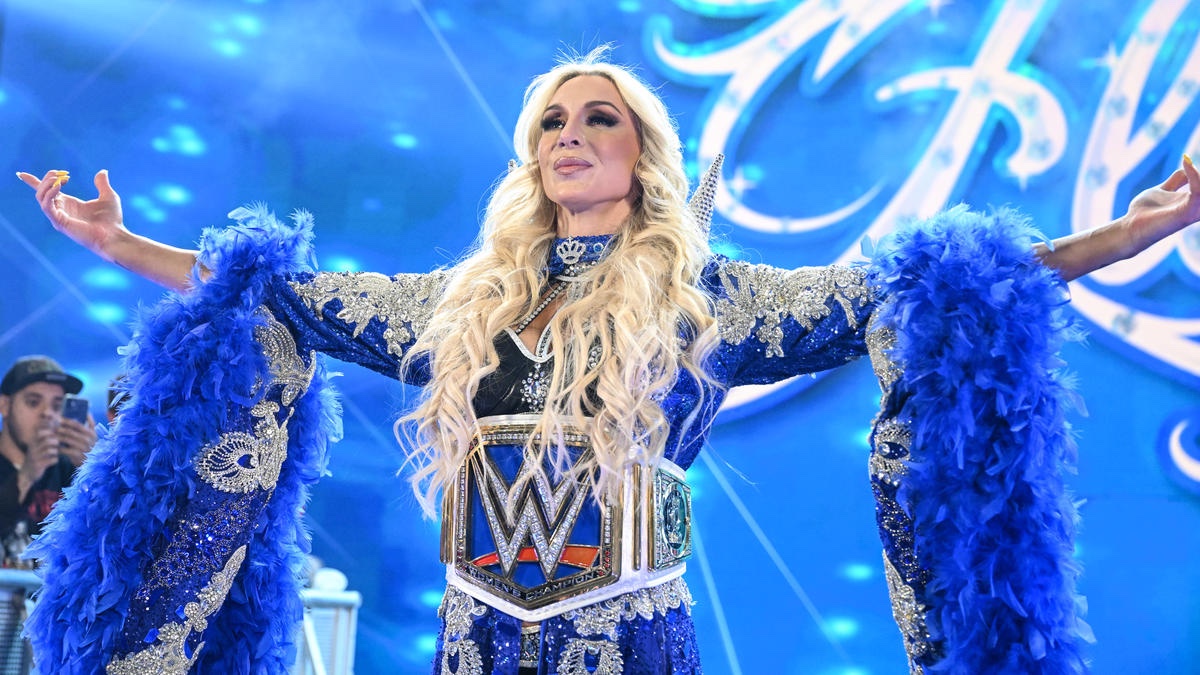 Charlotte Flair has no plans to retire anytime soon.
In a recent interview with CBS Sports' Shakiel Mahjouri Flair commented on being featured in an A&E Biography: WWE Legends, even though she is still a full-time roster member. The Smackdown Women's Champion joked with Mahjouri about how she perceives herself at this stage in her career compared to how the company sees her.
"I feel like we're trying to push me out now. I'm not really sure. I feel like I haven't even hit my prime yet or I'm just starting to get there." I love saying in a promo that I'm a living legend, but I don't feel like it. When I think of legend, I think of The Undertaker's career. The status he's at. It means retired and drinking pina coladas on the beach somewhere in Tulum."

Charlotte Flair
Flair also spoke about her potential retirement match and who she would face, remarking that she isn't sure there is anyone out there right now who would be her ideal opponent to face in her last match.
"It's so hard because I don't know what the landscape is going to look like. There's a difference from passing the torch and a retirement match. I don't know, maybe — I don't know if that person exists yet."

– Charlotte Flair
For now, it appears that the Queen has plenty left in the tank. This weekend she defends the SmackDown Women's Championship against Rhea Ripley at WrestleMania, in a match some have tipped to main-event night one of the Show of Shows. She is currently in her fourteenth reign as Women's Champion in WWE and is edging closer to the sixteen of her father Ric Flair.
Transcription by Fightful