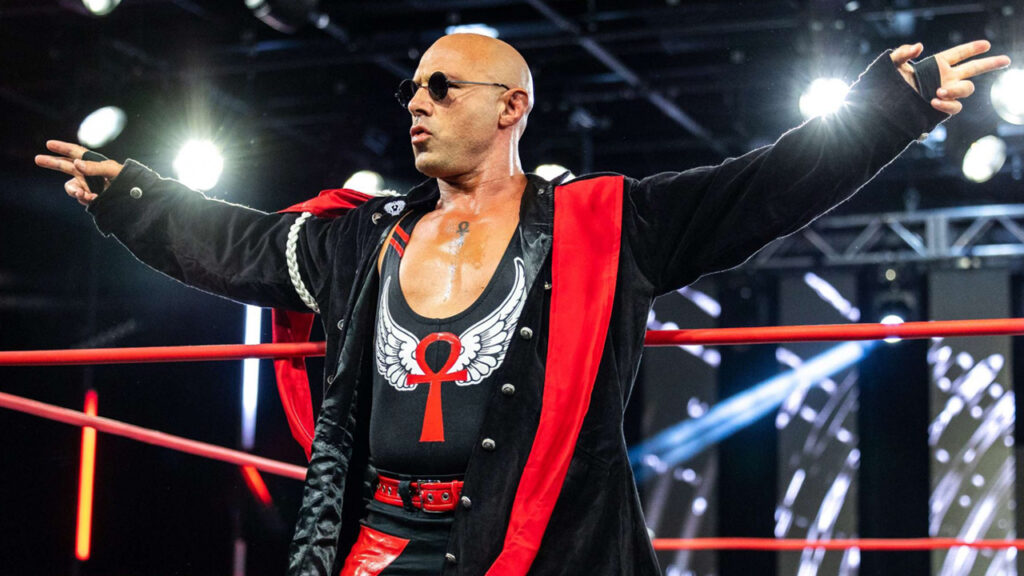 When I think about "legends" in the professional wrestling business, Christopher Daniels is always one of the first people that comes to mind. To me, he has been one of the most consistent competitors in the world across multiple decades now, and has hundreds of matches and a plethora of accolades to support it. Now having hit the milestone of wrestling for thirty years, it feels like the perfect opportunity to take a look at his career, and just what makes the Fallen Angel so important to this industry.
Thirty years is a long time to spend in just about any business, let alone one as gruelling as professional wrestling. Having made his debut for Windy City Pro Wrestling (WCPW) in April 1993, it is fair to say that Daniels is a veteran in every sense of the word. Since that first match, he went on to wrestle all over the world, and it'd be hard to argue if anyone else in the business has competed in more companies than him. CD has wrestled for upward from twenty different promotions in his career, just based off of written records – who knows how many indies and one off appearances slipped through the cracks? Among his legendary indie runs, he also had stints in the 'major' promotions – ECW, WCW, TNA, NOAH, WWE, ROH, NJPW, AAA, and of course, the company he currently calls home, AEW.
Throughout his thirty year tenure in the business, Christopher Daniels has been an absolute standout. Alongside his longevity, he has also been consistently great in the ring, and has long since mastered the art of storytelling. He is the embodiment of this business that we all love, and has no short number of incredible moments to be appreciated.
On February 23rd 2002, Daniels was part of ROH's first ever main event in a classic three way dance with Bryan Danielson and Low-Ki. This iconic match is one that people still talk about today as a career highlight for all of the men involved. Not only is it historically important in the profession, but it remains, in my opinion, one of the best worked triple threats in wrestling. The three didn't fall into the usual trap of "two guys work whilst one guy is down", and rather worked fluidly as a trio to create 20 minutes of magic. They transitioned into spot after spot with ease, and there was no moment in this match that any of the men felt like "the other guy". Low Ki hitting a phoenix splash onto Bryan whilst he's got Daniels locked in the cattle mutilation is a spot that has stuck with me for years, and I always look forward to seeing it again when revisiting this bout.
When it comes to pinpointing a singular wrestler to call the Fallen Angel's ultimate rival, it'd be hard to argue it being anyone but AJ Styles. The two clashed in the ring in singles and tag action over twenty times in a fifteen year span before their careers finally took them in different directions. Their in-ring styles meshed so beautifully, and they were capable of some of the best storytelling I've ever seen in wrestling. Though every time they stepped into the ring together they created magic, I would say their best ever meeting was at TNA's Bound for Glory in 2005.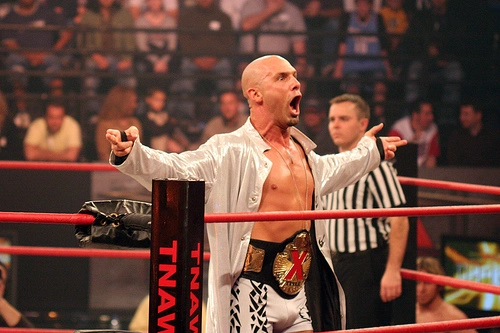 The two veterans met here in a 30 minute iron-man match for the X-Division championship. This would be the second iron-man match they wrestled, with Daniels losing the first in sudden death overtime after the two wrestled to a time limit draw. This second bout blew the first one out of the water though, and is still regarded today as one of the best matches to ever take place in a TNA ring. For the first 29 minutes of the match, neither man was able to score a pin fall: it was an emotionally charged back and forth and the two were constantly exchanging momentum. Each passing minute expounded on the story they had told up till this point, and they kept us fans on tender hooks until the last possible moment. With literal seconds to spare, Styles was able to pin Daniels to the mat. As the timer ran out just after, Styles was declared winner with a 1-0 score on the board. I rewatched the bout recently and it absolutely stands the test of time, and dare I say surpasses some of the wrestling we see today, which just goes to show the amount of heart and soul these men poured into it. Truly a match for the ages.
I've only brought up two of the Fallen Angel's matches within TNA and ROH that I consider standouts, but it is undeniable that he had so many more history-making moments within those companies. I would say his tenures in them are some of the most important runs of his career, cementing him as one of the best to ever do it. He had magical matches and gained so many accolades, and I could probably write thousands of words about how important he is for those companies. If you're not familiar, I highly recommend pursuing his work there, beyond just what I have previously discussed. A highlight that is absolutely worth seeing if you haven't is Daniels vs Adam Cole on the ROH 15th Anniversary Show in 2017. As a fan of both this match was a special time, but my love for Daniels had me incredibly emotional watching it. Between his moving pre-match promo and seeing him finally win the World Championship, it is a moment of his career I hold close to heart.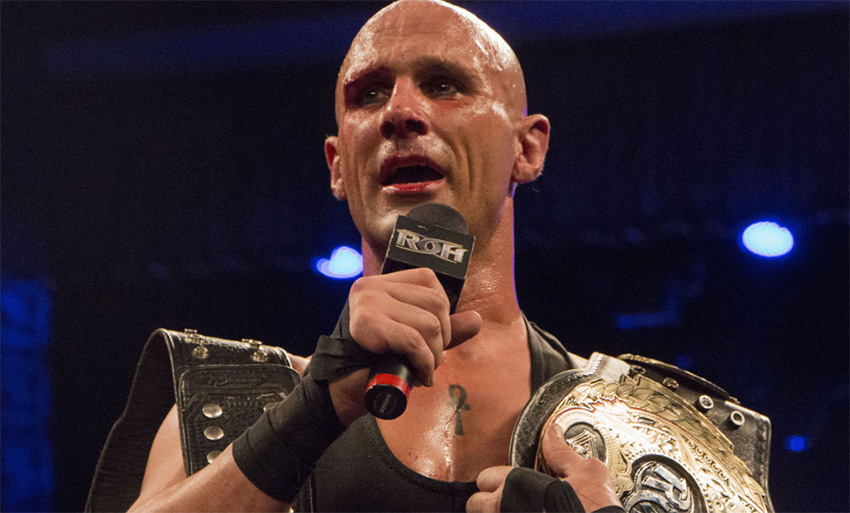 Though understandably winding down in recent years, Daniels is still producing matches of quality that shouldn't be possible this deep into the game. On March 2nd, the day Tony Kahn announced his acquisition of Ring of Honor, he had a singles match against Bryan Danielson. The two had an eleven minute match that I personally consider one of the most underrated TV matches of 2022 – something that is quite the feat considering the consistently high quality of TV matches that AEW was producing through the year. This would be the first time the two had met in the ring since 2008, and it was clear their chemistry was still alive and well. This is a match I would recommend to anyone that considers themselves a professional wrestling fan, but especially those who have experienced their previous work in ROH and other promotions.
If I'm going to talk about Christopher Daniels in professional wrestling, his work as a tag team specialist is something that has to be discussed as well. Though teaming with many people throughout his career, I'd argue that the most impactful tag team he was a part of was The Addiction (known as SCU (which later included Scorpio Sky) and Bad Influence depending on the time period and company), alongside another veteran of the business, Frankie Kazarian. It's hard to pinpoint just one match that expresses just how perfect of a tag team they are, but the triple threat ladder war on the ROH All Star Extravaganza VIII in 2016 is as close as it gets.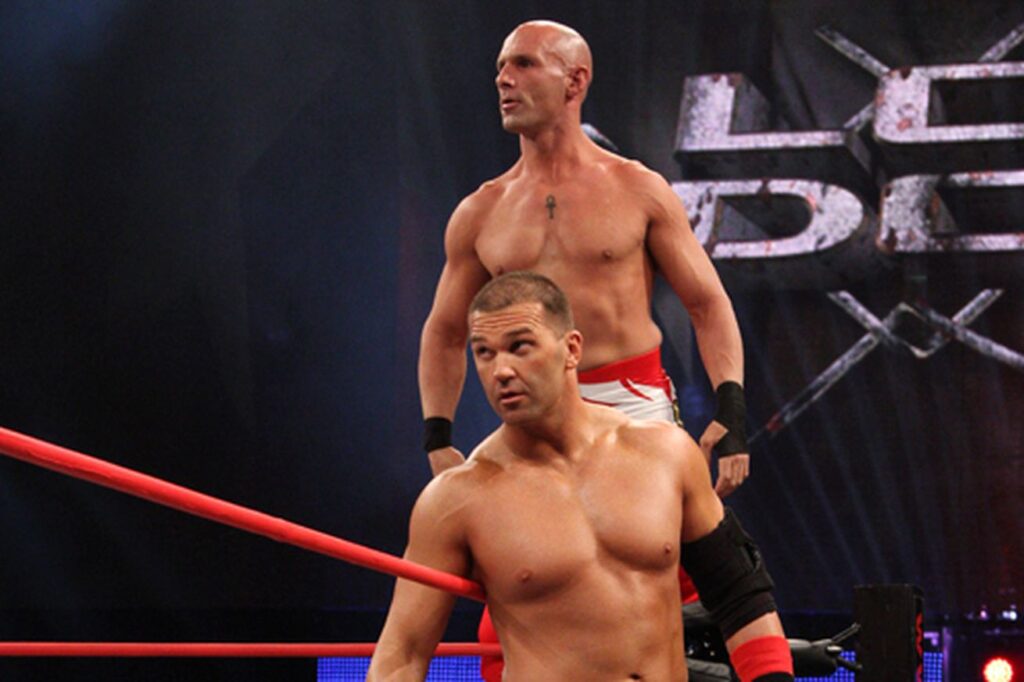 This match saw The Addiction go up against two other legendary tag teams in the Motor City Machine Guns (Alex Shelley and Chris Sabin) and the Young Bucks (Matt and Nick Jackson). You have to note that Daniels was also 46 at this point, and he was taking bumps and doing spots that men 20 years younger than him would never even consider. The performance he had this night is just one of many that has stuck with me for in the years I've been following his career, and one of the many reasons I consider Daniels one of the greatest wrestlers of all time. He took bump after bump after bump, including an insane backdrop from ten feet in the air from one ladder onto another one. The Bucks may have been victorious here, but Christopher Daniels' performance stole the show.
This is far from the only tag match that he and Kazarian has against both of these teams and others, but it'd be remiss of me to not talk about the match that they had against the Young Bucks in May of 2021 – this would be the last time we see Daniels work a tag match on AEW programming (though he has since worked tag matches on the indies, for ROH tapings, GamesCon, and AEW's House Rules tour).
This tag match is one I believe cemented the incredible title reign the Buck's were building, but it was a bittersweet moment as a fan. I was someone that enjoyed SoCal Uncensored (SCU) immensely in their AEW tenure, and when they finally met newly turned heel Matt and Nick in a titles vs tag team career match, the writing was on the wall. What a way for Daniels and Kazarian to go out, though – this match was brutal, full of memorable spots, and ended in a bloody mess. I will never forget the visual of Daniels having a crimson mask as Matt delivered a superkick, only for the former to kick out of the move. I felt, for just a split second, that hope was still alive. As the saying goes though, not all stories have a fairytale ending, and Daniels was put to bed with the BTE trigger. Just like that, one of the most important tag teams of the 2010s had come to a natural end. I can't think of anyone better to be the team to do it outside of the Young Bucks.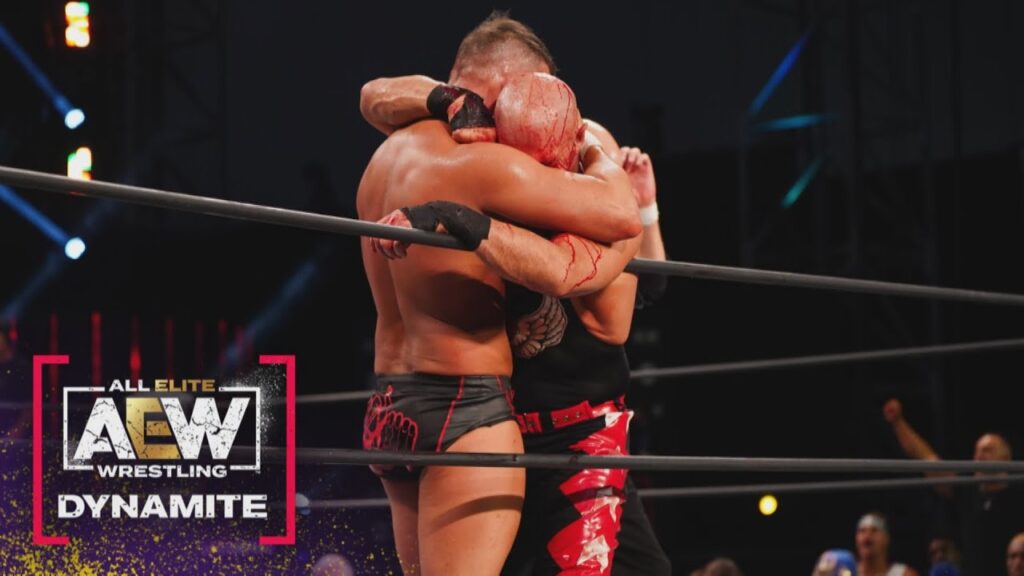 After this, Christopher Daniels began to focus on his backstage roles in the company, whilst also recovering from the eye injury he suffered during that match. He returned to wrestling sporadically on non-televised events and worked several times with DEFY before returning to AEW programming in the aforementioned Bryan Danielson match. After this he was once again a mostly offscreen entity, though he was still making appearances for DEFY, NJPW Strong, and one offs in other indie promotions. He is also featured heavily on modern ROH programming, and feels as at home there as he ever did. Though the match was maddeningly short, his recently aired bout with Samoa Joe was a small blast from the past from the classic ROH days, and showed just how put together these two still are. I would love to see what a fleshed out match between the two would look like in 2023.
Though his appearances are sporadic, it is always such a treat to see Daniels still competing in AEW as well. His most recent TV outing was a Rampage opener against Jon Moxley – a dream match for me if I ever had to put one on paper. Though it was under ten minutes and not the most exhilarating performance the two could produce, it was a fun TV bout that once again showed to the audience that CD can still go this far into his career. I will never say no to seeing him between the ropes with the top stars in the business.
As I've previously mentioned, Christopher Daniels has impacted the business beyond the work he has done in the ring. It is clear from the level of respect his colleagues and people involved in the business show him that his impact goes far beyond his matches. When I reached out to wrestlers to ask about their experience with the Fallen Angel, this only became more evident.
When I asked about Daniels, AEW's Jay Lethal had this to say:
"CD's love and dedication to wrestling is unmatched in my opinion. He has always taken the time, and sometimes gone out of his way to help me. He is truly a Ring General."
A ROH regular, World Famous CB (also known to fans as Cheeseburger), also shared his thoughts on Daniels:
"Christopher Daniels is the epitome of what I strive to be as a professional wrestler. A man that commands the ultimate level of respect from not only his peers but fans around the world. Someone that I've been lucky enough to share a ring with and learn from over many years. Christopher Daniels continues to be one of the best wrestlers on his planet, able to still perform at a high level. Christopher Daniels has earned his flowers several times over, and I hope to share the ring with him once again."
I also received a wonderful response from AEW's Matt Jackson, someone who's long storied history with Daniels has been briefly explored in this feature. His response when asked about him was beyond touching, and there's no way I can capture the spirit of his words in a summary, so here they are in full:
"Chris Daniels, who we amongst several others have called "Docta" for years backstage, is an absolute legend. When we were breaking into the SoCal independent scene in 2004, you always heard his name. And if he happened to be in a locker room on a show with you, the guys would all whisper to each other about how cool it was that he was there.
In 2006, we saved our money up and booked Chris at our local independent scene we ran called High Risk Wrestling. I learned he was just as good of a person, as he was a wrestler. He took his time with us, giving us advice, and treated us with respect. Then, watching him – a guy held in such high regard, be so giving in the ring with some green kids at that show, inspired us to end up trying to be the same way in our careers.
He's a pioneer of the style of wrestling that is now used in every single wrestling company. He made me realize you could be a successful professional wrestler without ever working for WWE.
Now, at AEW he's an unsung hero, always wearing the headset in the back during all of our matches. I was going to list some of our matches that he produced, but he literally has done all of them. So, if you've ever enjoyed one of our matches at AEW, just know that he's largely part of why."
Hearing people who have worked with him speak so highly of Daniels, not just to me but in articles and interviews throughout the years, is so heartwarming. It just goes to show that he is the full package you'd want in wrestling. Not only is he someone who has had an incredible in-ring career, his presence on screen, backstage, and locker rooms all around the world has so clearly had endless positive impacts on professional wrestling. In my opinion, he is the epitome of 'appreciate them whilst they're still here', because I really don't think there will ever be another quite like Christopher Daniels. He is one of one in this world, and I'm beyond grateful to have been able to follow his career even just for a portion of it.