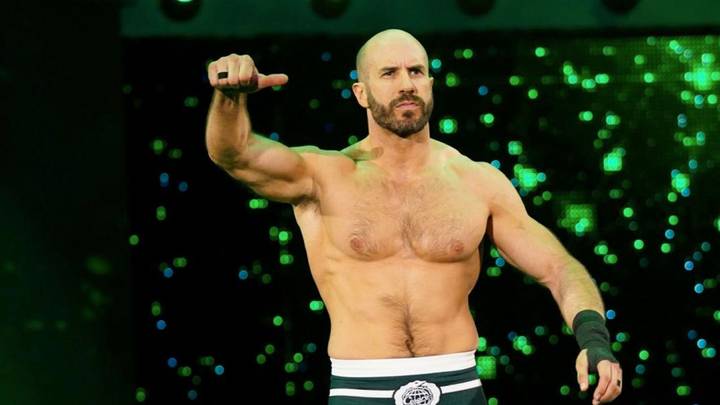 Ring of Honor World Champion Claudio Castagnoli, FKA Cesaro in WWE, was signed with the company for over ten years before deciding not to extend his contract earlier this year, with the Swiss Superman now plying his trade across AEW and ROH.
Castagnoli was in Nashville, Tennessee last night for an appearance at the 'Ric Flair's Last Match' event, where he spoke to Chris Van Vliet about never getting the chance to win a World Championship in the WWE.
Van Vliet asked Claudio if he ever thought he was close to winning a world championship within WWE, with the BCC member revealing that he did before going on to explain why. Castagnoli used Becky Lynch's surge in popularity as an example of someone becoming so popular, that the WWE had no choice but to build her as a star.
"Yes, It's all about building momentum. I feel I created that momentum a lot of times with the fans. That natural thing, you've seen that with them. The last time that really happened was with Becky. Becky got red-hot and the fans made her undeniable. I feel I was on that verge a couple of times where the crowd was with me, my stuff was going awesome, and it was, 'We're going in this direction now.' Okay, back to square one. That happened a bunch of times. In the end, it all led to this. A lot of stuff in life is about the journey."

-Claudio Castagnoli
Castagnoli's former home are currently in the midst of a seismic corporate shakeup, following Vince McMahon's announcement that he has retired as WWE's Chairman & CEO, with Stephanie McMahon and Nick Khan being named co-CEOs, whilst Triple H has returned to the company as an EVP, Head of Talent Relations.
During an appearance on Steve Austin's Broken Skull Sessions in 2014, the now-former WWE Chairman claimed that despite his undeniable in-ring talent, Cesaro lacked the charisma and mic skills to grab the brass ring.
During his interview with Van Vliet, Claudio had a chance to comment on Vince McMahon's 2014 assessment on his skill set, and believes the Genetic Jackhammer got it wrong.
"I thought he was wrong. I feel charisma comes in different forms, shapes, sizes. Not everybody has that over the top Ultimate Warrior, shaking the ropes, crazy yelling, screaming type of charisma. Not that I'm sitting here telling you how awesome my charisma, but I felt I had a connection with the fans in the United States and all over the world. While other people are known for long promos that are translated in many languages and doesn't always come across, my stuff was about the in-ring work and people can connect with that. It may take a bit longer, but I did connect with a lot of fans and they were behind me. I don't know if it's not what he was looking for, but in the end, it brought me here and you guys are here to see me,"

-Claudio Castagnoli
Following his successful challenge for the ROH World Championship against Jonathan Gresham at Death Before Dishonor, Castagnoli is set to take on Konosuke Takeshita at the upcoming AEW: Battle of the Belts show.
H/T to Fightful for the transcription.