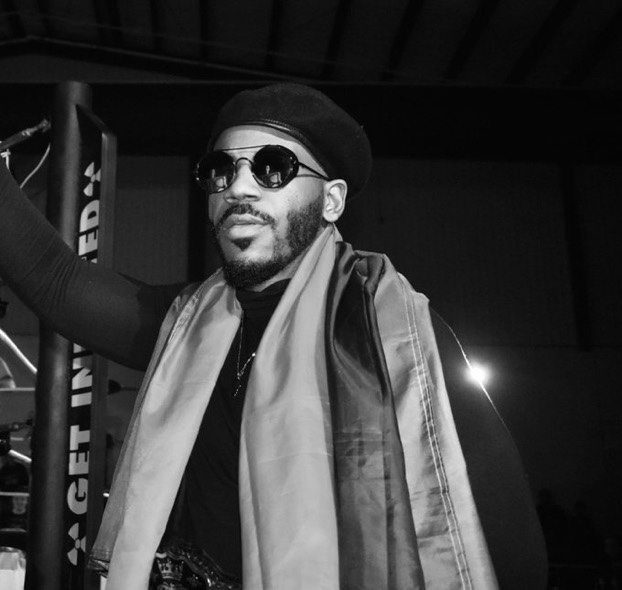 When you fully understand the complexity of it, the phrase "word is bond" holds a lot of merit. Made famous in the upper regions of the United States in states such as New York and New Jersey, "word is bond" indicates that an individual's promise is valid. Anything they say will be in truthfulness, and you can hold their statement in high regard. It ties into professional wrestling perfectly, as the primary source of drawing someone into the arenas and packing out the house falls into a wrestler's ability to talk those people into the building. Their word was their bond in promising that something would occur, and you did not want to miss a second of it.
No wrestler today conveys that more than Darius Lockhart.
My introduction to Lockhart was organic and felt necessary at the time due to where I was mentally as a wrestling fan. It is so easy to get caught up with what you see on television that you forget elsewhere, there is a whole scene of the independent wrestlers grinding through the system, looking to stand out amongst their contemporaries. As a Black wrestler on that grind, your visibility would be hindered by racial discrimination from promoters and fans alike. So when I was told about a wrestler who has the moniker of "The Revolutionary," it didn't take long for me to dive into this fandom.
As someone who constantly studied and actively worked in the liberation of Black people, what stood out about Darius Lockhart was his authenticity. When he speaks, it's not rooted in typical wrestling dialogue, fiery screams of "I'm going to get you" or whatever. Instead, he speaks with a calm confidence that makes you want to pay attention and, in turn, draws you into the context of the message being conveyed. For those familiar, you can feel the energy of Fred Hampton, the incredible activist who was the deputy chairman of the national Black Panther Party. His promos are often proclamations of Black excellence and uprising and go in-depth about how to convey self to the masses of fans watching worldwide.
In-ring, you won't find a better technician in their craft than Lockhart. A student of George South, Caleb Konley, and Cedric Alexander, Lockhart picks apart his opponent with a methodical precision that forces them to wrestle the match that Lockhart wants. In a resurgence of pure wrestling in the mainstream landscape, Lockhart glides gracefully with transitions and submissions reminiscent of Luther Lindsay, a Black pioneer and submission specialist. He has been said to be the only one to get the best of Stu Hart in his famous dungeon. It would be no surprise to see Lockhart more than hang on the mat with Bryan Danielson, Jonathan Gresham, Fred Yehi, and countless others.
His most significant contribution to his role in wrestling, however, is how he wants to change the industry for the better. Pro wrestling was unfortunately rooted in the bigotry and racism that saw enslaved people having to wrestle and fight to the death. Those same ideologies keep talented and worthy Black wrestlers from reaching higher ceilings, because the promoter saw them as filling out the Black quota in the territory. Even as things have gotten better, racism still runs rampant in the industry today, and Lockhart has been at the forefront of changing that narrative. His education on ascending our people is vital to the cause as we see more Black-owned promotions with Black media and commentary. While work is continuously needed to be done, Lockhart represents an essential piece of the puzzle to ensure it all fits.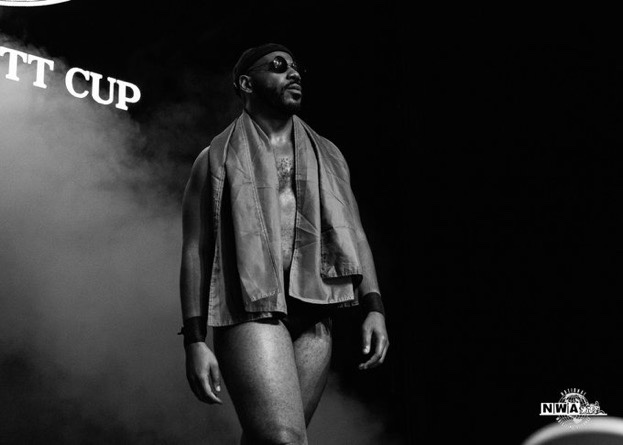 Darius Lockhart will undoubtedly be one of the biggest stars in wrestling in five years. That's not a statement of if but rather when. His craft is still evolving, and our eyes as fans are fixated on where he will go when the time is right. His appearances on AEW and NWA have shown that he is a major star with significant potential to become one of the all-time greats. More than that, Lockhart's work behind the scenes will undoubtedly leave a lasting mark on the evolution of how we see Black wrestling moving forward. To say Darius Lockhart is essential to professional wrestling is an understatement. The revolution has always been televised; it's just time we turned it on to watch.