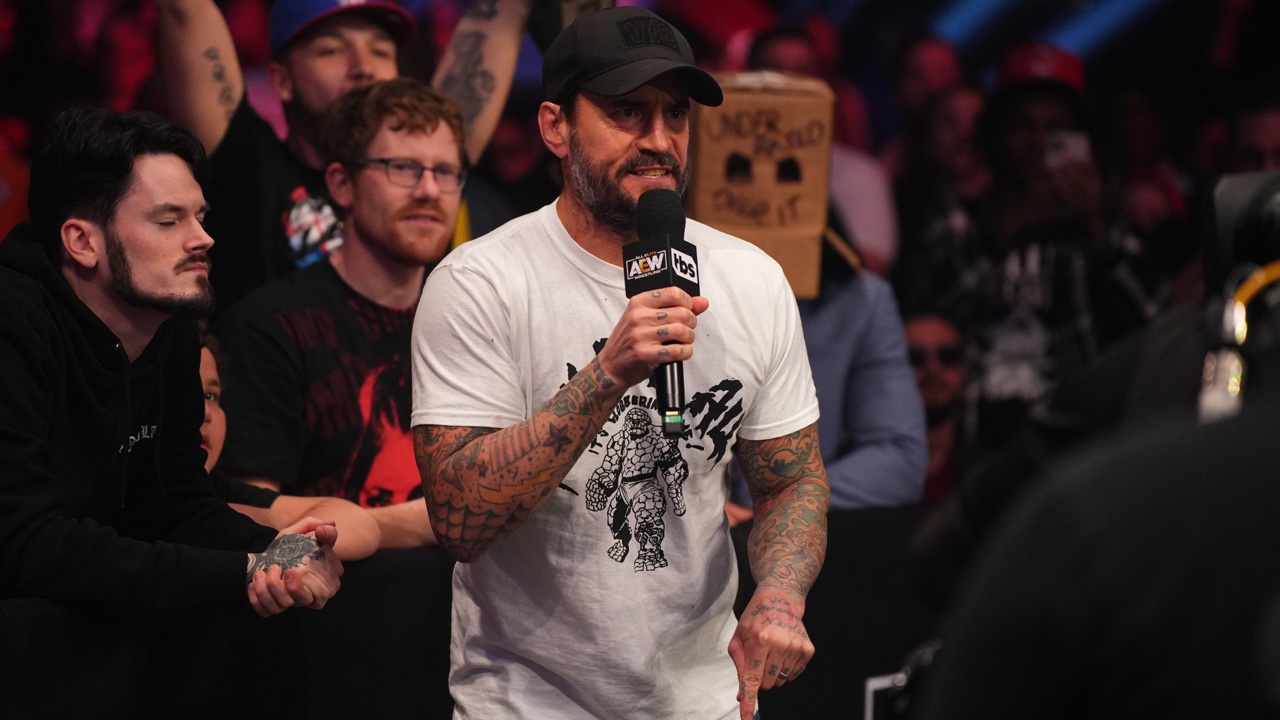 Since returning to the ring in August of last year as a part of AEW, CM Punk has rapidly become one of the company's top stars, with the former WWE Champion set to receive his first shot at the AEW World Championship at the upcoming Double or Nothing PPV against Hangman Adam Page.
The title shot comes nine months after Punk debuted in the company, with notable feuds with the likes of Darby Allin, Eddie Kingston, and MJF providing the AEW crowd with a reminder of how talented Punk is both with a mic in hand and inside the ring.
Punk recently spoke with Comicbook about the upcoming title shot, revealing that his AEW run so far has exceeded all expectations that he set for himself.
"This run has been more than what I expected. I had expectations. They were pretty high. So far, they've pretty much shattered all that, and that's just based on analytics and numbers of how well we're doing. I've long said that I'm there for the fans in the building. Nowadays everybody is still focused on ratings numbers when cable is absolutely — I canceled DirecTV months ago. I just, I couldn't do it anymore. It's too convoluted. It's too expensive. Streaming services are, I feel like, are the future. So when people look at ratings and say that wrestling is dying, I say, "Well look at our buildings. We're selling out and we're doing our first million-dollar gate." So I don't attribute that just to me. I attribute that to the spirit of AEW and everybody behind the scenes that makes it all work and makes it all click. But the run, my run specifically, my stuff as a whole, I've never been happier in a wrestling ring. I've never, to me, been telling more fluid, better, reality-based stories. It's been a real treat."

-CM Punk
Following on from this, CM Punk was posed with a question regarding a potential dream match for the upcoming AEW and NJPW joint pay-per view event Forbidden Door. Many have long clamoured for Punk to face off against New Japan's KENTA, with many of Punk's signature moves stemming from the former GHC Heavyweight Champion's own arsenal.
Kenta has frequently called out Punk, proclaiming himself to be true master of the Go To Sleep finishing maneuver. Punk responded in hilariously blunt fashion, making his stance on the match clear.
"No."

-CM Punk
Elsewhere in the interview, Punk Discusses his recent acting roles as part of shows such as Mayans M.C. and Heels, noting that his Mayans M.C. role was offered to him by showrunner Elgin James, with the two sharing a storied history that led to James offering Punk the opportunity.
Punk also acknowledged his love for comicbook writing, having previously worked on titles for Marvel. He did note, however, that his current workload may make taking on additional roles stressful, although he admitted that he's always thinking of new ideas.
AEW Double or Nothing is set to take place on May 29th at the T-Mobile arena in Las Vegas, Nevada. The main event between Punk and Page for the AEW World Championship is undeniably one of the biggest matches in company history, with a case to be made for both men leaving with the gold.