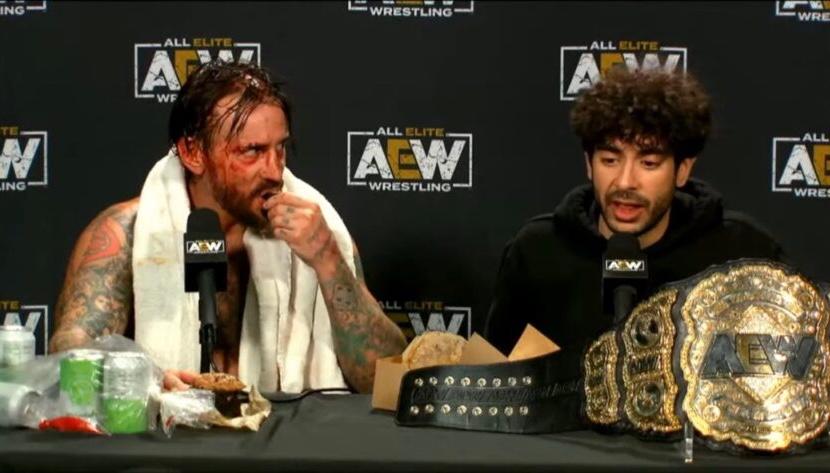 Theories are flying about whether CM Punk's outburst in the post-show media scrum last Sunday were planned and new evidence has come to light.
The wrestling world awkwardly watched on as CM Punk slandered Colt Cabana, Hangman Page and The Elite's role as EVPs in the press conference following All Out. It has sent shockwaves through the wrestling world and presented Tony Khan with a lose-lose situation. The Elite didn't take kindly to his comments and, following an altercation, both The Elite and Punk were suspended.
The future of everyone involved is still up in the air, especially since Punk sustained an injury keeping him out for up to 8-9 months. But, new evidence has surfaced suggesting that Punk planned to deliver harsh words at the post-show. Dave Meltzer in the Wrestling Observer Newsletter has said that one person noted how they were told the media scrum would be interesting:
"One person noted that Punk two weeks ago when he returned said that the press conference after the PPV would be interesting."

– Dave Meltzer
Both Punk and The Elite were stripped of their titles as a consequence of the drama. It's unclear when anyone will be back but it appears that Punk may have known about his comments up to two weeks before All Out.