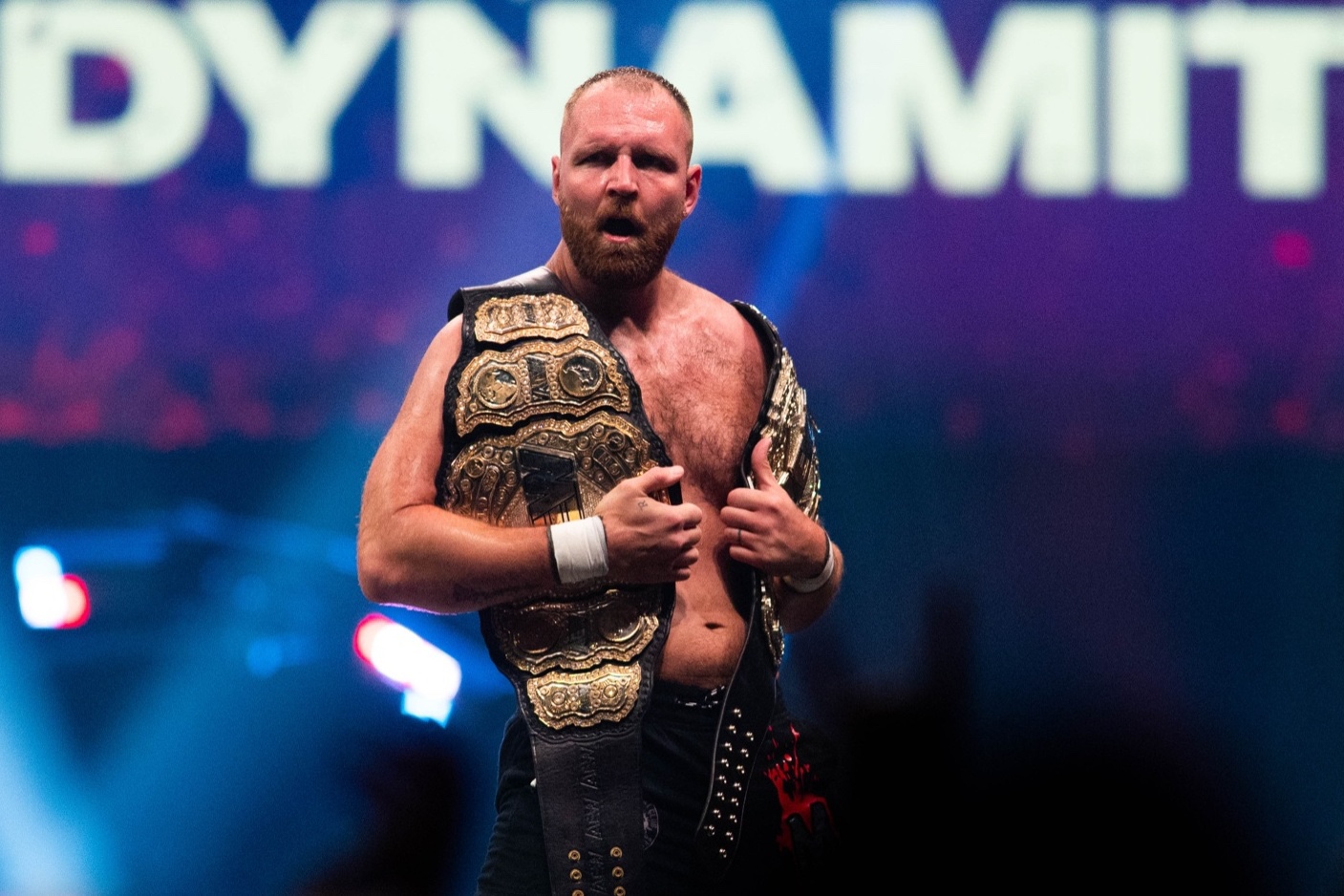 I'm speechless. I really am just letting my hands flow as I write right now. I really don't know what direction I want to take this feature, I'm honestly just stuck wondering, pondering at 2:15 am in the morning. I can't sleep. I have Jon Moxley's promo from Dynamite ringing through my head. Like it was bugging me so much that I just typed out his promo. I thought maybe it would help me get tired but no, it got me just as emotional and hyped as I was a couple of hours ago.
If I try to remember correctly, Mox started to call himself the ACE during his Forbidden Door feud with Hiroshi Tanahashi, having to save the day due to CM Punk's injury. After a stressful 72 hours for wrestling fans awaiting Tony Khan's response to Sunday's already infamous incident, some fans like myself were really questioning their own fandom. I honestly didn't know if I wanted to keep watching. I know that sounds so stupid, especially now, but that's just how I felt. My favorite wrestler of all time getting into a fistfight with my favorite faction, it just soured me.
Even still, I decided at the last minute that I was going to watch Dynamite to see what was going to happen and clearly, I'm glad I did. It was a phenomenal episode from top to bottom, but with everyone trying to make this a particularly special show, only one man stood out to me. His name is Jon Moxley, my wrestler of the year and maybe my favorite wrestler in the world. He came out to confront a returning MJF and he looked to carry the same frustration as some of us fans about this whole situation.
Without even mentioning the details, he came out and pretty much ensured us fans that ultimately, everything was or at least would be okay. I know this is so corny and I rarely ever get emotional watching wrestling but genuinely, his promo really hit me hard. I was watching along with my new found friends on the Late Night Grin discord but they were a little ahead of me, so I took off my headphones to avoid any spoilers. I was a legitimate mess afterwards, initially unable to even focus on the trios title match that followed.
Moxley's promo left me upset that I'd even considered not watching anymore, my passion for this sport suddenly burning brighter than ever because the ACE was here to save All Elite Wrestling. I always thought Moxley was the heart and soul of AEW and Hangman was the ACE but man was I wrong. Jon Moxley is AEW and AEW is Jon Moxley. Maybe I'm being dramatic but I don't know how anyone is ever going to replace what Moxley means to AEW. To me he's the embodiment of this promotion's identity, everything flows through him.
After this promo, he stands on a mountain alone. I know you can say that Jericho or The Elite are just as important but I don't think Jericho or The Elite could go out there and handle this quite like Moxley. To me, he grabbed that ACE title and put the promotion on his back, sharing every fan's frustration while promising to steady this ship. It's been a strange few months for the AEW World Title but for those two months that Moxley again held it high, it very much meant something as a result.
I think we can forget what that belt represents that, what it truly means. To quote Moxley, "the AEW championship represents the passion for this sport, passion for this business. It represents the passion for the guys and girls in the back and the fans that fill the arena and that watch from home. Those three letters in the AEW World Championship represent heroes during the pandemic at a time when the world needed heroes. It represents the dream, the vision that we all had when we started this thing years ago and we just wanted to show the world what wrestling could be."
I'm so glad I heard that when I did because I genuinely needed to hear those words. His passion for AEW and pro wrestling in general poured through that promo. The crowd got louder and louder the more that Moxley talked. You could feel it through the TV, especially when he said "the AEW World Championship represents taking the dark and ugly side of this business to die with another generation. The World Championship represents the freedom to be as great as you're willing to dare to be. The AEW World Championship means being better than I was the day before, even if it's just a little bit better, even if no one notices but me. That world championship represents slaying demons and that World Championship represents everything that I love about this business."
Moxley was our conquering champion. We saw his successes in the early Dynamite era to then carrying AEW in its most difficult situation during the pandemic. Whenever AEW is in "trouble," no one seems to step up like Moxley. He's a symbol, a symbol that everything is going to be okay. More than that, Moxley is a once in a lifetime wrestler, a true champion forged in combat. The wrestling world revolves around Jon Moxley, truly the most important wrestler that AEW will ever sign.
"Winners always want the ball when the game is on the line, the ace always wants the ball and I want the ball so hell yeah, I'm gonna take the shot. Because this isn't just time to win, this isn't just the 4th quarter, this isn't just winning time, this is time to be a legend."