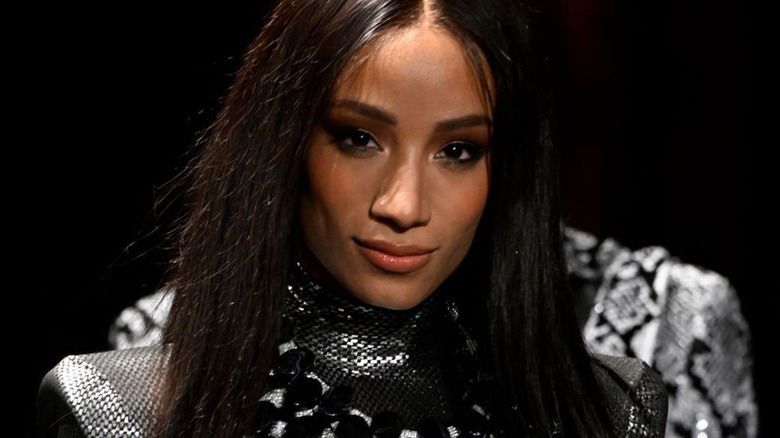 Sasha Banks has discussed what she's up to right now as rumours of a WWE return continue.
Sasha Banks and Naomi infamously walked out of WWE in May and haven't been back since. Rumours are always swirling about when the duo might come back to the company. They have been busy in the meantime, their ventures outside the company include being spotted at the premiere of She-Hulk and an appearance at New York Fashion Week.
This may not come as a surprise to fans of Sasha Banks who saw her feature as a member of the Star Wars: The Mandalorian cast, but, we all know her first love is wrestling. Banks has spoken on Ahch-To Radio and commented about her future in all forms of entertainment.
"There is so much that I'm creating right now. It's all under an umbrella. I'm an actor, writer, producer, and extraordinaire entertainer. All within those realms, I'm doing something. You just have to stay tuned. You have a microphone, that's something big I want to do. Not podcasting, but music. I don't know if that's the number one next thing because acting…there are a lot of things coming up acting right now. I'm really starting to focus my mind around music and the music realm and being kind of a director in that space of creating a musical video piece,"

-Sasha Banks.
The rumours of a wrestling return have grown stronger since Triple H took over creative responsibilities in WWE. It's unclear if or when the two will return but it appears Banks is keeping herself very busy with other forms of media.
H/T Fightful for the transcription