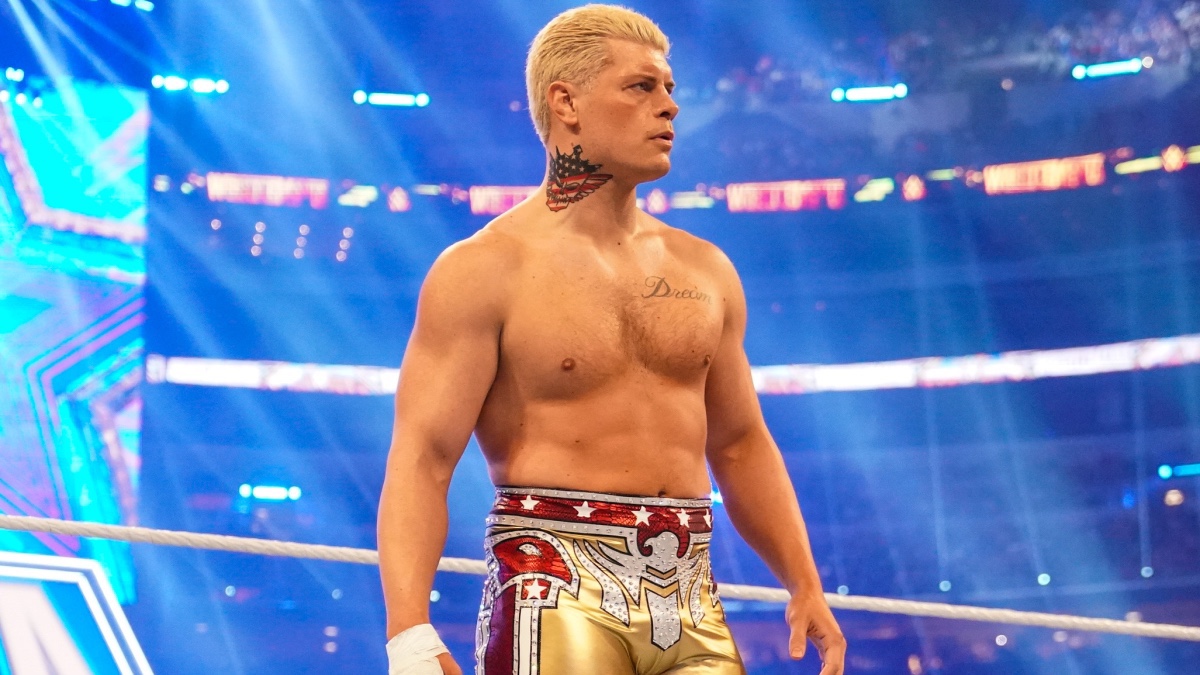 Cody Rhodes is set to challenge for the WWE Undisputed Championships at WrestleMania and, whether it be Roman Reigns or his next challenger Sami Zayn, many believe The American Nightmare will be the champion coming out of Los Angeles. The star won the 2023 Royal Rumble after returning from injury and looks to 'finish the story' by winning the WWE Championship.
Though, just a few years ago, it would've been hard to imagine the journey which Cody Rhodes has been on. Fans will still remember his time in AEW which featured a lot of digs at WWE and Triple H in particular. Now, Rhodes finds himself working under The Game who heads up WWE's creative team, so it's fair to wonder what the dynamic is like between the two.
During an interview with Ariel Helwani, Rhodes has clarified his relationship with Triple H, claiming that everything is good between the pair as neither one is 'trying to force a friendship'.
"So far? A plus. In terms of not, I hope this isn't too divulgent, nothing has been forced. I'm not trying to force my ideas or a friendship. He's not trying [either]. Everything he has said to me, or we've talked about has been very deliberate. Very much I get the sense [that] he's expecting me to hit a home run every time. [I'm like] 'Okay,' I have had great education and great experience. I want to go out there and do that every time."

-Cody Rhodes.
Cody would go on to acknowledge his time in AEW, hoping that the Cerebral Assassin would be able to look at what he did there and respect the work that was put in to raise the industry as a whole.
"We've yet to really hit a road bump. They're gonna come. I keep using different sports analogies, but we're gonna fumble the ball. We're gonna have these moments. They're gonna come but right now, it's been a very good relationship. Because it's not performative. Right, it's you call the play, and I'm gonna go out there and try to do the damn thing. I've really enjoyed that because I don't think there was necessarily bad blood. But that was a contentious thing on Wednesdays in a way for a while. If anything, I hope he would look at that and respect the hustle. I don't think I've ever said respect the hustle. Respect what I was out there trying to do. Cause what I was out there trying to do then was for everybody."

-Cody Rhodes.
Cody's WWE run since returning at the Rumble has captured the imagination of fans across the globe. He's often in the most anticipated segment of Raw each week and is likely to be rewarded with the top prize come WrestleMania. However, the star isn't currently booked to appear in Montreal for Elimination Chamber.
H/T to SEScoops for the transcription.