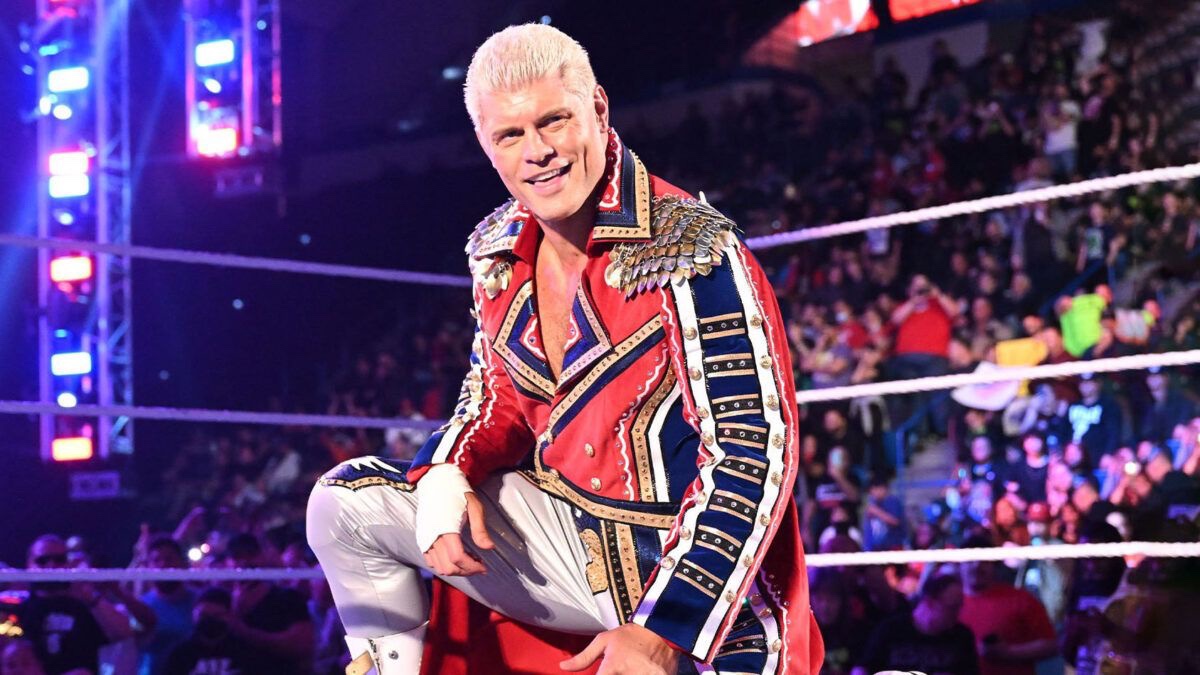 Cody Rhodes punched his ticket to the main event of WrestleMania on January 28, when he made his triumphant return to WWE and won the Royal Rumble match. He looks to be the most likely to end the 896+ day run of Roman Reigns on top of the company. Many feel this was a long time coming, including Cody himself who is focused on finishing his story and finally bringing the WWE Championship to the Rhodes family.
However, some WWE fans are still split over what the right move is for the Los Angeles spectacle. The emergence of Sami Zayn has made people question the initial direction for Cody Rhodes to be the man for The Show Of Shows with many believing that the Canadian's organic success has earned him a seat at WWE's top table.
While speaking to Peter Rosenberg on Cheap Heat, Cody Rhodes has addressed the options that WWE have, seemingly welcoming all challengers and acknowledging that more top contenders are good for business.
"I really like Sami and I really respect him. For like two years, maybe less, people have been wanting these viable contenders to dethrone the greatest champion of our era. It never seemed like there was one. Now, you have two options. The way I look at it is, give them everything. The way you give them everything is, Sami is wrestling at the Elimination Chamber in his hometown against Roman. Right now, if Roman moves on from that, we're wrestling at the biggest WrestleMania of all time. The odds are…you don't want to bet against Roman Reigns, but there are a lot of odds in the favor of Sami Zayn. People have asked me, 'who would you rather?' I don't have a 'who would you rather?' I don't. I punched my ticket and I can't apologize for that. I guess that's what I would say to anyone who is more pro-Sami than pro-Cody. I like it all. If I get there and it is Roman and I'm able to get past the mountain, then Sami is going to be one of the first guys I have to look at in general. I'm just happy the options are there. There were no options. Now there are more options,"

-Cody Rhodes.
As mentioned by Rhodes, the next time the WWE Undisputed Universal Titles will be defended is this Saturday in Montreal. Sami Zayn is set to step into the ring with a hometown crowd behind him as he looks to unseat Roman as champion. The events at Elimination Chamber will have huge consequences for what happens come WrestleMania and fans will be on the edge of their seat to see what happens.
H/T to Fightful for the transcription.