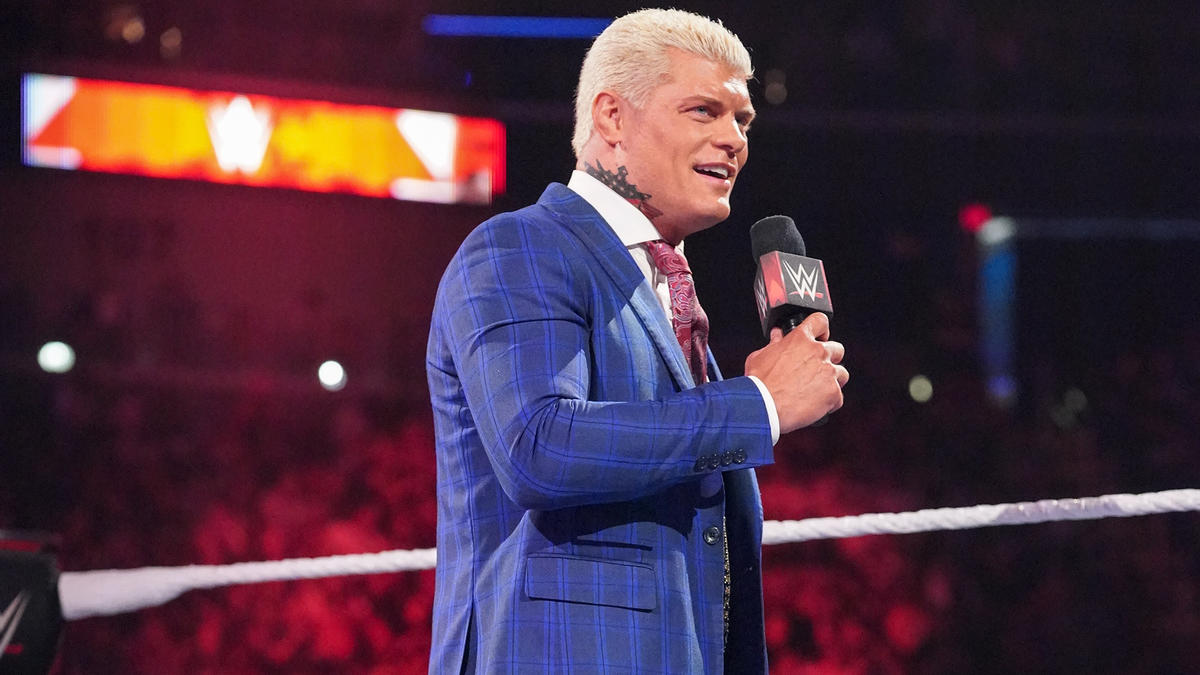 The Undisputed WWE Universal Championship is still very much Cody Rhodes' end goal.
Since returning to WWE in April of last year, Cody Rhodes has made it abundantly clear that his sights are set on the Undisputed WWE Universal Championship, with the Royal Rumble winner often emphasising his need to "finish the story".
During yesterday's Money in the Bank press conference, Rhodes was asked whether winning the WWE World Heavyweight Championship would suffice as "finishing the story." Whilst Rhodes emphasised the importance of Monday Night Raw's top prize, he also made it clear that the only title that would satisfy his is the one around the waist of Roman Reigns.
"I don't want to be a downer, but no. Winning the World Heavyweight Championship would be outstanding. It would be amazing. It is the title on the flagship show, Monday Night Raw. It absolutely matters and is important. What Seth is doing with it is a special thing and you're going to see, that title will mean far more in five minutes and ten minutes. Every second, it gains equity. Finishing the story was always about the title that my dad didn't get. I'm not going to spoil anything because the Peacock people will murder me. You'll probably hear some news about my documentary sometime soon. Finally, these people have been filming me for gosh knows how long. It's covered a lot in there as far as, that's what the story was. He really did hold it, he held it in the Garden, and it ate me up that he never got it. That's finishing the story. The World Heavyweight Championship is a whole other story. Very special, the main title on Monday Night Raw. I don't look down on it in any way,"

-Cody Rhodes
Following his Royal Rumble win in January earlier this year, Rhodes failed to dethrone Reigns at WrestleMania 39 following interference from Solo Sikoa. Despite being separated by the Draft, however, it appears likely that the two will meet again down the line.
Cody was victorious in his bout with The Judgement Day's Dominik Mysterio at Money in the Bank, whilst Reigns and Sikoa lost to The Usos in The Bloodline Civil War, a match that saw Reigns handed his first pinfall loss since 2019.
H/T to Fightful for the transcription.