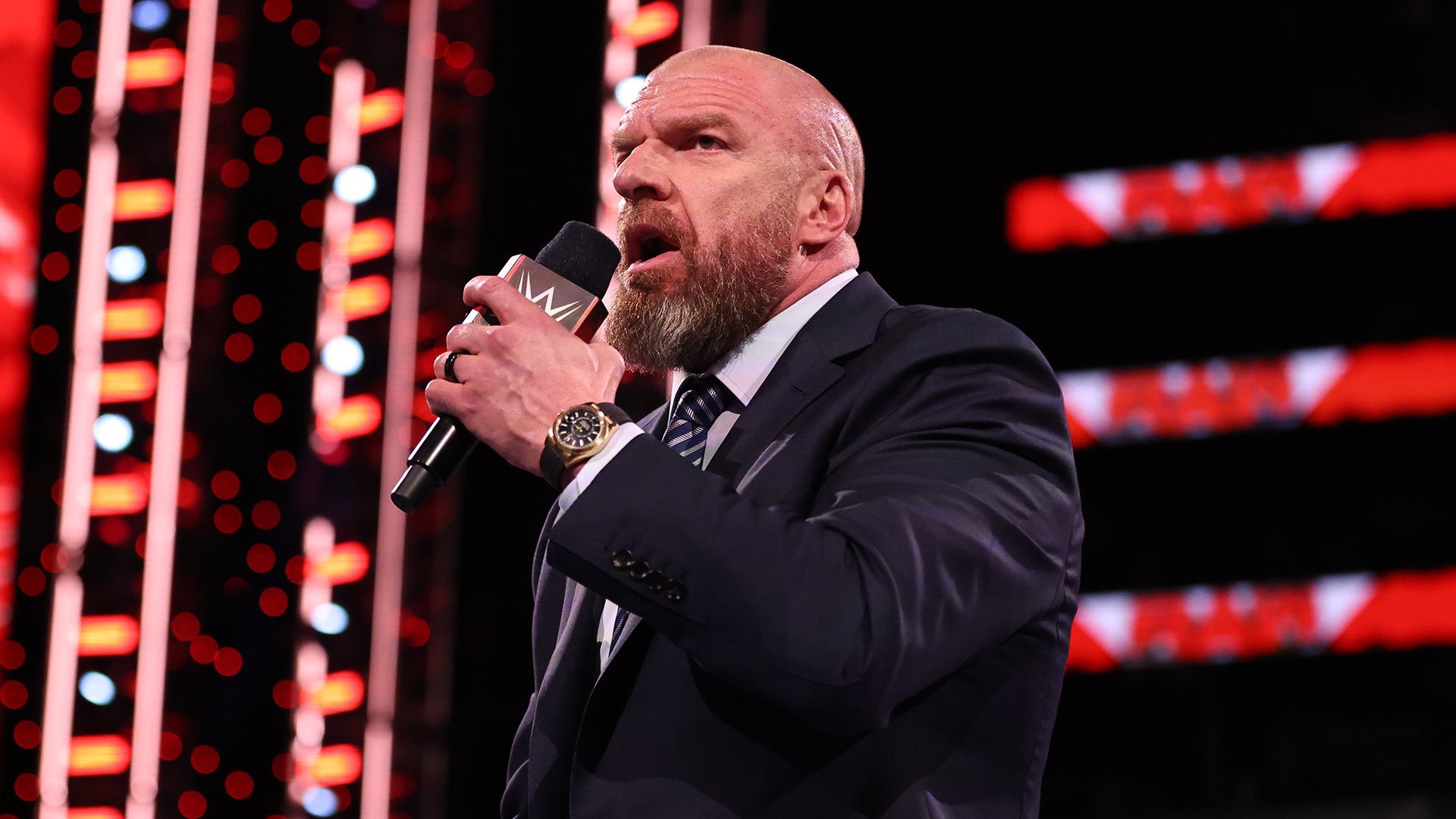 Triple H has addressed NXT Europe, stating that it's inception has been slowed down by the merger with UFC.
Almost a year ago, WWE announced that NXT UK would be shutting its doors, with 'NXT Europe' set to launch in its place. Initially, it was said that the company would launch in 2023 and, as the year has progressed past its halfway mark, very little was known about NXT's newest branch.
Of course, the company has experienced a lot of changes over the last twelve months, whether that be a change in who oversaw the creative process or the sale leading to a merger between WWE and UFC. Speaking at the Money in the Bank press conference, Triple H linked the delay in launching NXT Europe to the sale of WWE earlier this year.
"It's just slowed down the process. I'm terrible with time. At some point, end of the year last year, whenever it was, we said in '23 it would happen. Not having a crystal ball to see where everything was headed in that moment in time, obviously, this transition with the merger with UFC, Endeavor, and TKO, it's changed the timeframe. The intent is still the same. I mentioned under the premise of WrestleMania and premium live events going global, we're a global company. We're looking to be everywhere. There is a lot of amazing talent here, internationally, and we'd love to explore that and give them opportunities to shine on the biggest stage possible and see what we can do with that. It's just going to take a little bit of time,"

-Triple H
The 53-year-old remained positive that the launch of NXT Europe is coming, with it just being a matter of time. As of writing, it's unclear when WWE's new brand will launch, though, it appears as if it will come later down the line, once the merger with UFC is fully completed later this year.
As always, we'll aim to provide any updates on the launch of NXT Europe as we hear more.
H/T to Fightful for the transcription.