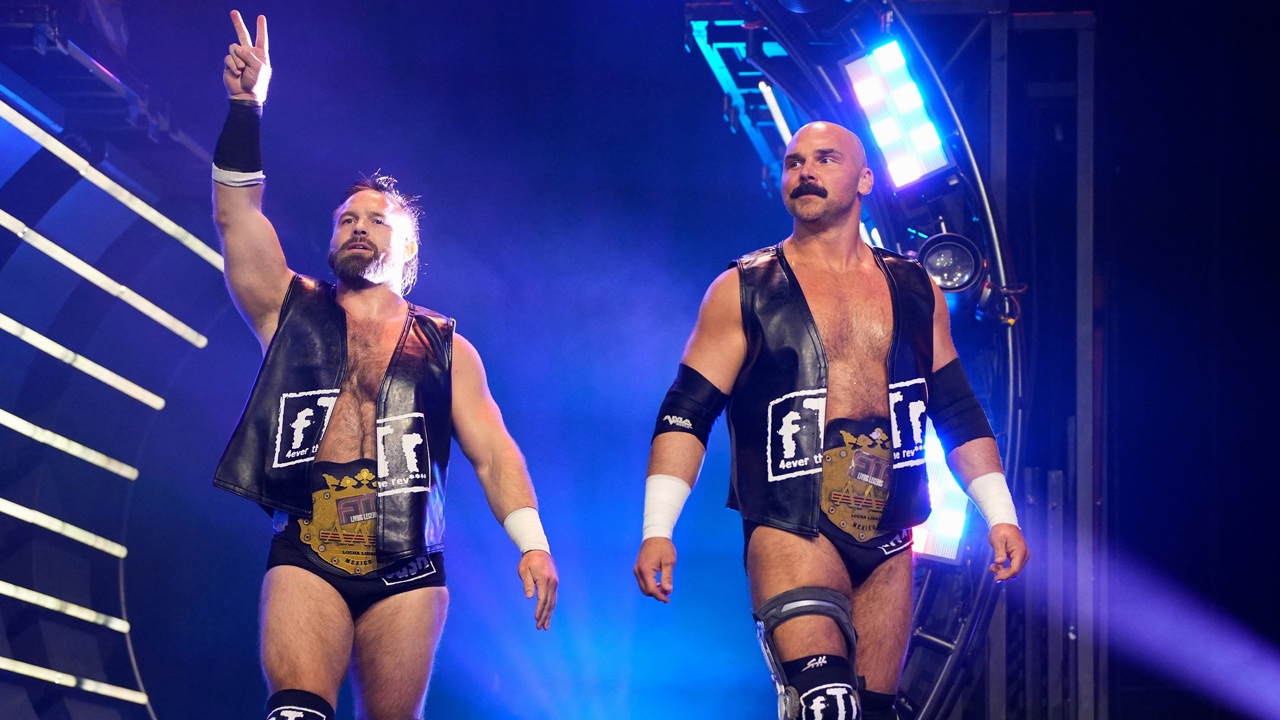 FTR will be away from our screens for a couple of months, Dax Harwood has said.
It has been a stellar last twelve months for FTR. Many people would label the pair as the best tag team of 2022 and up until December they had three sets of championships to show for it. Though, the two slowly began losing their titles with their ROH, AAA and IWGP tag championship reigns all over by the second week of January.
FTR never claimed the tag titles in their home company of AEW during their run collecting championship accolades. Currently, they find themselves locked into a feud with The Gunn Club, following a loss to the Gunns a few weeks ago, though, Austin and Colten held a 'funeral' for FTR recently and declared that they wouldn't be back on TV anytime soon.
It seems as if The Gunn's suggestion that FTR would be away for a while may not be far from the truth as Dax Harwood has addressed the future of the team on his FTR podcast with Matt Koon.
"I also have the blessing of Tony Khan to talk about this and make a statement about this. Tony has been nothing but top-notch to me and Dan [Cash] since day one. There are things that we haven't agreed on, as any boss and any employee, even any friend. There are times that I felt the boat was missed on opportunities for us. There were times that I was super happy with everything we were doing, but there has come a time where we are on the tail end of our career. Right now, at this point in our career, is the most important time in our career. I mean that monetarily, creatively, and personally. It is the most important time in our career. With that being said, we have asked and been granted the next few months off of television so we can sit back, reflect, decide, let out bodies heal, and figure out what we're going to do for the next few years. Whatever we decide to do next will be the absolute last thing we do as far as wrestling.

By April, we will have an answer. I have to take my health, my family, my creativity, and I have to take my personal life all in consideration about what we're going to do next. I know what I want to do, but whatever we do, I just want to be respected. I feel we have done something so special in 2022 and most of that is in part to the fans. We deserve to continue to build on our legacy for ourselves, but also we owe it to the fans to build on that legacy because they made us this past year. I'm not sure exactly how long we'll be away. It may be all the way until the end of our contract. Our contract is up in April."

-Dax Harwood.
Fans will be eager to learn what FTR's next move will be and it shouldn't be too long before we find out.
H/T Fightful for the full transcription.