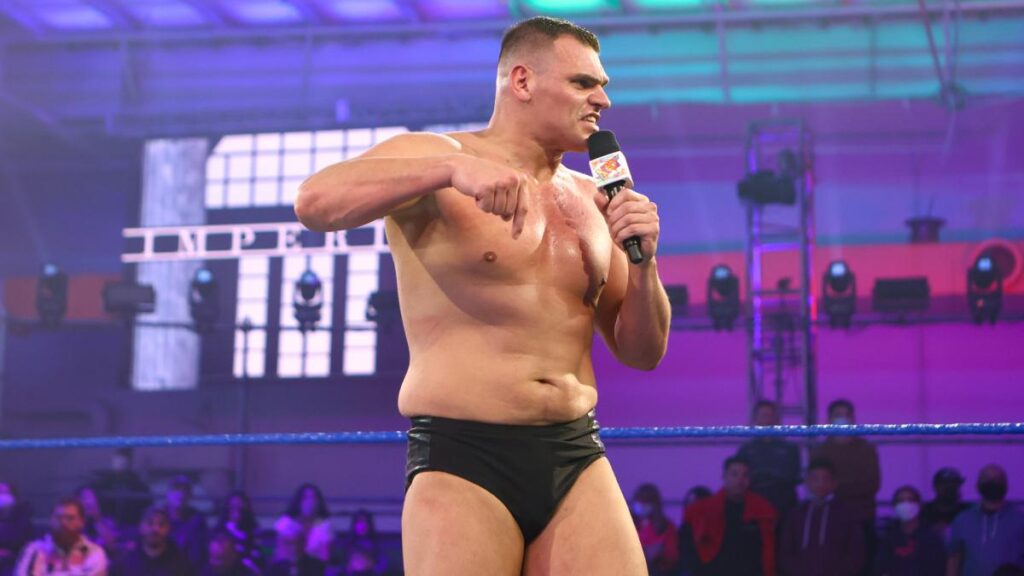 Gunther, formerly known as Walter, is regarded by many as one of the world's best professional wrestlers. He holds the record for the longest reigning NXT UK Champion at 870 days, and currently leads Imperium on NXT 2.0.
Since making the jump from NXT UK to NXT 2.0, "The Ring General" has transformed his physique, and currently looks to be in the best condition of his career.
Speaking to Wrestling Inc's Nick Hausman alongside his Imperium stablemates, Gunther discussed his new physique, and touches upon his love of classic Japanese heavyweights as an inspiration behind his previous look.
"I guess I eat less. I always worked out a lot, but for the first time, I have really focused on my nutrition. These guys really pushed me. I've got to say, when I was a wrestling fan, I always liked the look of the solid heavyweights in Japan who had a little bit of a gut carrying around, just brawls and stuff like that. But, at the end of the day, you've got to go with the times, and evolve a little bit, and that's what I did."
This wasn't the change in presentation the former NXT UK Champion underwent this year, as upon becoming a full time member of NXT 2.0's roster, the former Walter reintroduced himself Gunther.
The name change was met with a wave of criticism online by fans, however Gunther admits that this hasn't affected him, and believes a similar reaction would've occurred had the names been reversed.
"Not all to be honest. If it would be the other way around, and it would be Gunther before and Walter now, it would have been the same uproar. A lot of people react negatively to change. Change is normal in life, and it's part of it, and we have to go with it."
Gunther continued by providing an update in regards to where he now lives, confirming reports that he is now based in America.
"I am living over here now, and finally we are all on the same side of the pond,"

Gunther
Gunther came up short to NXT Champion Bron Breakker on this Tuesday's episode of NXT 2.0, and if reports are to be believed, it may not be long before he is called up to the main roster.
H/T to Wrestling Inc. for the transcription.