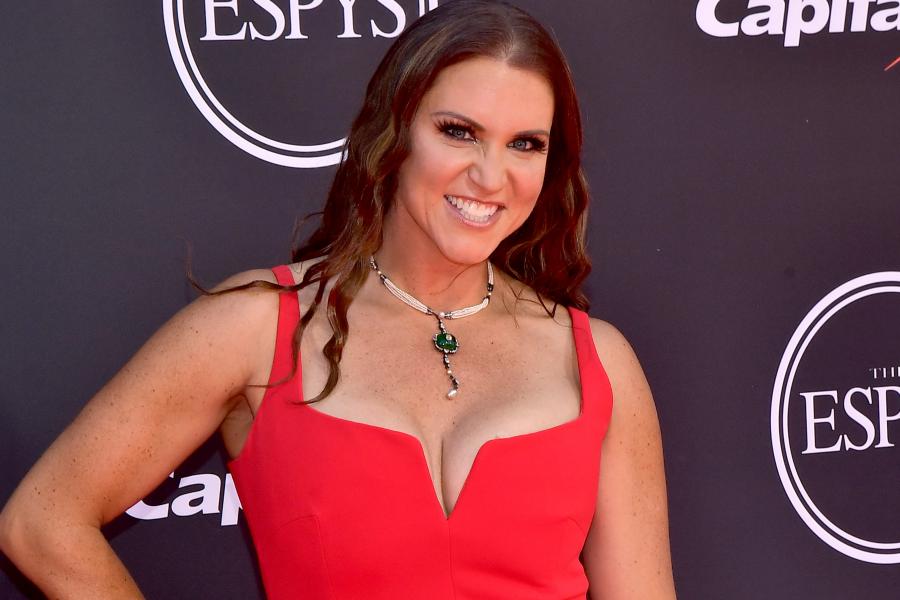 WWE's Chief Brand Officer Stephanie McMahon made a brief appearance at this year's Wrestlemania 38, introducing Gable Steveson to the WWE Universe.
With multiple business commitments, including recently joining FaZe Clan's board of directors, Stephanie's WWE appearances have become increasingly infrequent, although she occasionally reappears in an authority-figure role.
Despite being a former WWE Women's Champion, Stephanie McMahon has yet to make an in-ring appearance since Wrestlemania 34, where she teamed with her husband Triple H in a losing effort against Ronda Rousey and Kurt Angle.
Speaking with Mike Piellucci of D Magazine, McMahon commented on the possibility of a return to the ring, confirming that there are no current plans for her to do so.
"Well, no one's boots are ever officially hung up. But that being said, Ronda put me in my place about four years ago, so I highly doubt I would make a return to the ring unless it were exactly the perfect right thing that everyone needed me to do," 
Stephanie went on to comment on Vince McMahon's future as the CEO of WWE, and if her comments are to be believed, fans can expect see Vince leading the company for the foreseeable future.
"He has said, I think, publicly that he will 'die in the chair.' We'll see. Who knows? Life is long and unpredictable, but somehow, I don't see him retiring any time soon," 
Vince McMahon has been a constant presence on WWE TV since Survivor Series, aligning with Austin Theory. On Night 2 of Wrestlemania 38, the 76 year old CEO shocked fans by making an in-ring return, defeating Smackdown commentator Pat McAfee.
Wrestlemania has been a two-night affair since Wrestlemania 36 in 2020, and Stephanie McMahon would go on to speak about future editions of Wrestlemania following this pattern.
"It remains to be seen. The prior two nights were in the middle of the pandemic, so we shall see as we move forward into an endemic world. It allows us to tell more stories and feature more talent. In the non-pandemic era, we had fans who traveled from over 60 countries, all 50 states, all coming to share this passion. To give them two nights of WrestleMania versus one, we hope to overdeliver on their expectations and blow them away with our storytelling and athleticism in the ring."

Stephanie McMahon
It's currently unclear when fans can next expect to see Stephanie McMahon in WWE, although we're sure it won't be long until she reappears on our screens in some capacity. As far as Vince McMahon goes, his partnership with Austin Theory is showing no signs of stopping, with Vince reportedly seeing Theory as a future star.