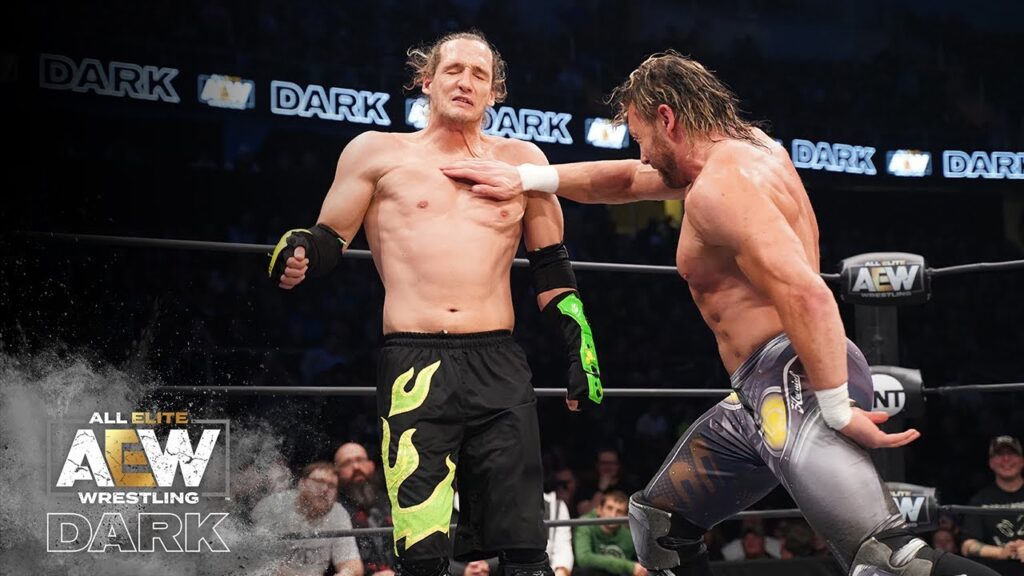 Jack Evans recently announced his departure from AEW, and placed the blame solely on himself for how his time with the company panned out.
Being utilised largely alongside Angelico as part of TH2, the AEW original's contract wasn't renewed when it expired at the end of December. Evans admitted that at times he allowed laziness to prevent himself from standing out amongst such a talented roster.
Speaking on the PWPonderings Podcast, Evans was asked whether he had any regrets following his departure from AEW. Evans revealed that he was disappointed with his match with Kenny Omega on the November 26, 2019 episode of AEW Dark, with laziness being the key issue that prevented him from having the bout he imagined he could have with the former AEW World Champion.
"There is one specific match. I was super disappointed with my match with Kenny Omega because I had gotten so lazy and out of shape, we actually had to cut out so much and I didn't perform like I should have. That was a goal I didn't meet. That really should have been a breakout performance that I wasn't in the proper shape at all. I got so blown up. That's a regret. The only goal I had was to do more as a tag team with me and Angelico as TH2 and it never really got off the ground in the way I wanted,"

-Jack Evans
Evans continued, discussing how he feels as though he let the team down. He also touches upon where he believes TH2 were heading before the Covid-19 pandemic forced plans to be changed.
"At the beginning, before they closed the borders with COVID, I think we were on the list to get a push. I just had this big fall off and wasn't performing well. If you go to AEW Botches on Twitter, I had a million of them. I feel bad for Angelico because I feel I got the tag team off track. Especially when the company first started, they didn't have many heel teams and we were down being the heel, I don't want to say midcard jobber tag team, but they needed that at the time. Specifically me, I wasn't able to perform that role and that's when the de-push happened. I think we were, I don't really talk to the office that much, but I think we were on the list to start getting feuds with the Young Bucks and Best Friends after the COVID shutdown,"

-Jack Evans
Evans is now taking independent bookings following his AEW exit, and is set to return to GCW in June. We hope to see Evans recapture the form that led to him signing with AEW back in 2019.
H/T to Fightful for the transcription.