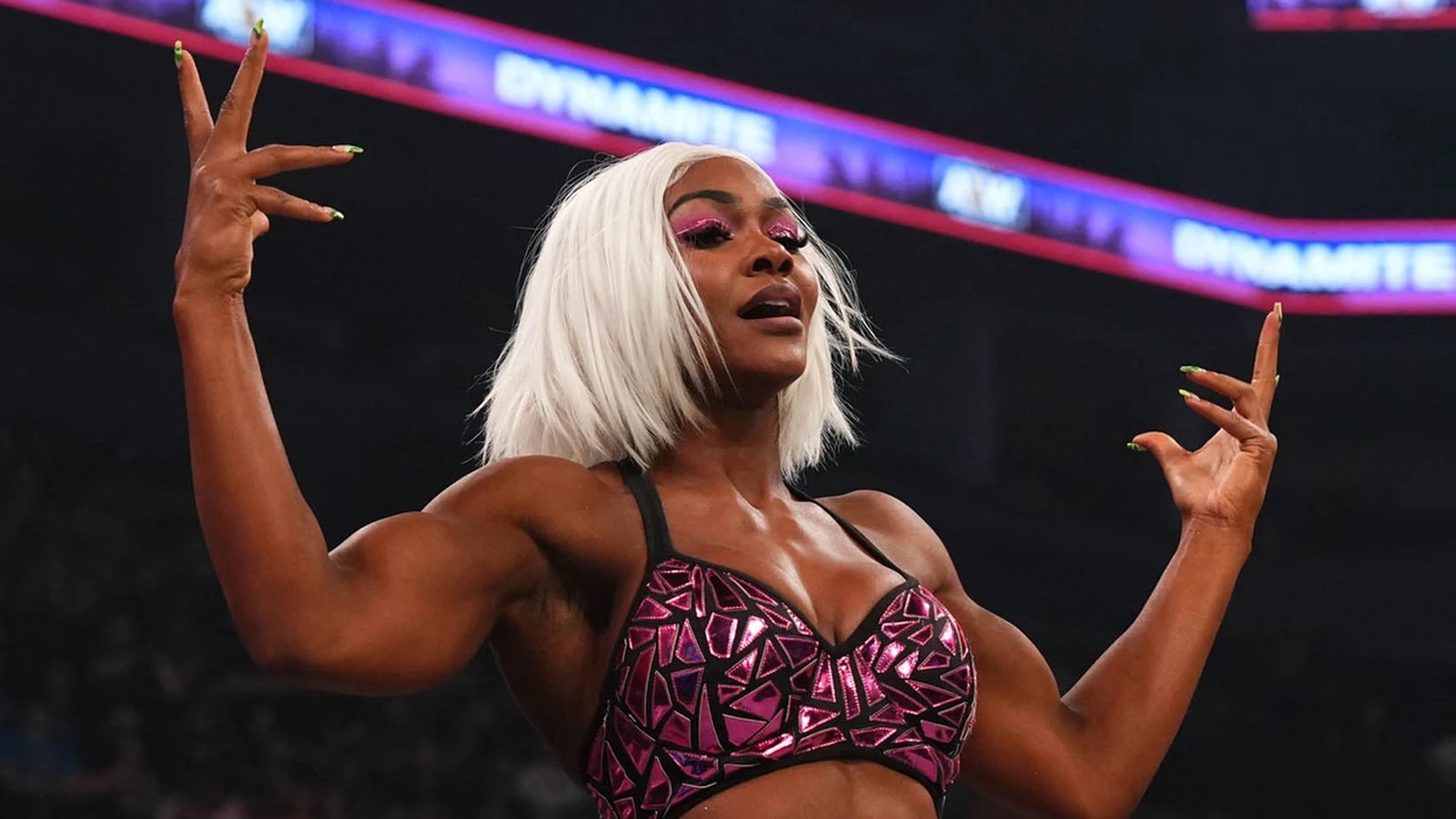 Jade Cargill has held the AEW TBS Championship for over 403 days since defeating Ruby Soho on January 5 of last year. She recently extended her undefeated streak to 50-0 with a successful defence against Red Velvet.
However, a major criticism of Jade's reign has been her lack of interaction with the top stars of AEW's women's division. Due to her undefeated streak, her opponents are limited due to who can take a loss. Cargill is becoming a star in the company and certainly someone to consider when it comes to the main AEW Women's Championship in years to come.
Speaking with Liam Crowley of ComicBook.com, Jade Cargill has addressed her absence from the AEW's main event scene, claiming that she is just giving her counterparts some time before she decides to go for the ultimate prize.
"I'm just going to give these ladies some time before I want to go for the big belt. That's something that I want to accomplish. I want to go for the main belt, I know that's for sure,"

-Jade Cargill.
Once Cargill begins to come face to face with some of AEW's best, she has an idea of who she wants to take on. The current TBS Champion has listed Britt Baker, Jamie Hayter, Saraya and Toni Storm as potential opponents for the future.
"I wouldn't say so soon because right now I'm just focused on getting reps and getting better. Having longer matches, better feuds, and actual storylines. However, I believe it's time for me to start having storylines with a Britt Baker, or Jamie Hayter, or a Saraya, or Toni Storm and working those storylines. I know I can do it. I have the charisma to do it. If you stand me next to any of these ladies, the work, the look and the aura of who I am speaks for itself,"

-Jade Cargill.
It will be interesting to see how AEW choose to present Jade Cargill as she steps up to the main event following such a dominant run with the TBS title. For now, fans remain intrigued over who will be chosen to hand Jade her first loss in the company.