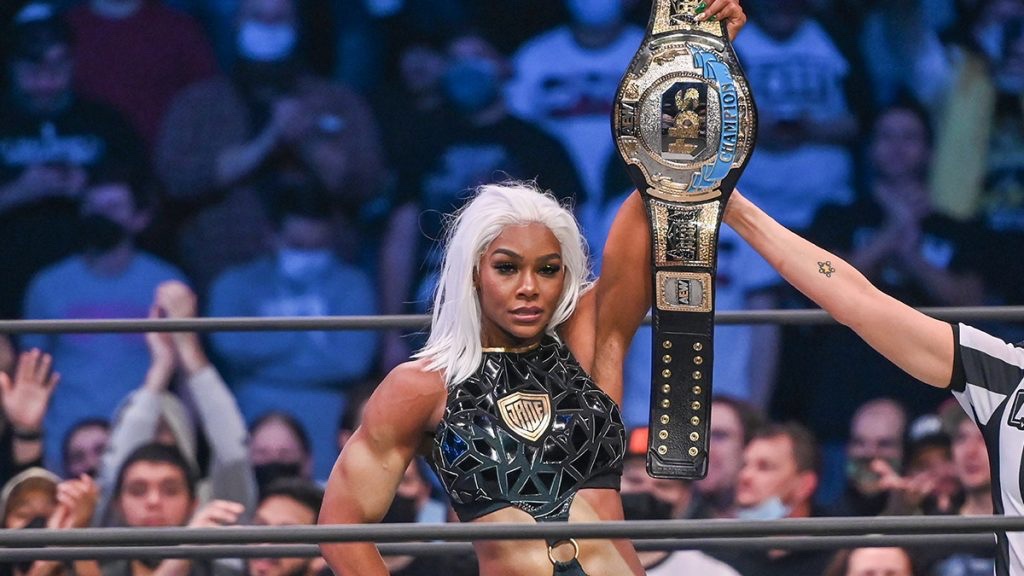 Since her first appearances in AEW, it was clear Jade Cargill had the potential to be a big star. The current TBS Champion isn't shy about letting the public know that she knows it too.
Speaking to Kate Feldman of the New York Daily News, Cargill explained the direction she sees her career going beyond the ring with aspirations to follow in the footsteps of Dwayne "The Rock" Johnson.
"I aspire to be like a female Rock. I really do. I think I have the look, I think I have the aura."

Jade Cargill
Jade went on to say that she loves working and proving people wrong. She talked about how she aspires to be great in the wrestling business before continuing in her next journey, even noting that her husband, former MLB Second Basemen Brandon Phillips, wishes she was by his side enjoying retired life with him.
"My spouse, if he was here right now, he would tell you, 'Hey, I want her to sail off the coast of Italy with me and enjoy this retirement.' But I love working," Cargill said. "I love pushing the needle and doing things that people tell me I can't do. I love a challenge. So that's something I would love to embark on next in my journey, but right now it's wrestling. I want to be great at this before I move on to the next obstacle."

Jade Cargill
Since arriving in AEW, Cargill has won each of her 37 matches including her March 2021 debut where she teamed with Shaquille O'Neal. Jade will look to defend her TBS Championship against Diamanté at this Friday's AEW Rampage: Grand Slam at Arthur Ashe Stadium in Queens, New York.