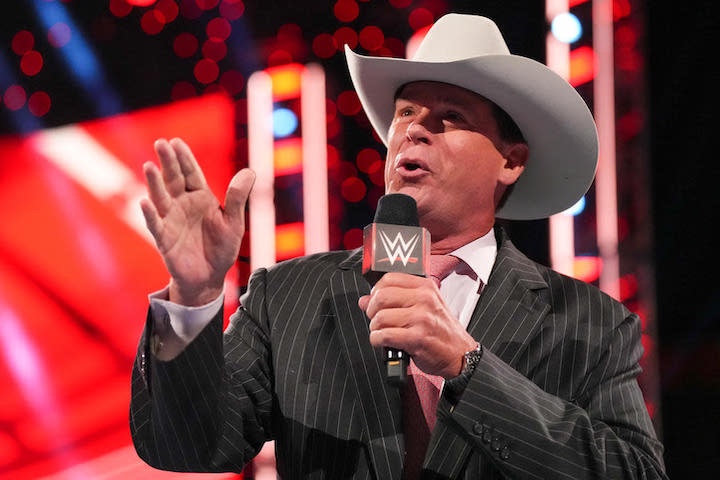 JBL (John Bradshaw Layfield) has completed his most recent tenure on WWE television.
According to PWInsider, JBL won't be making any future appearances on WWE television. Following a segment that WWE ran on Raw this week in which Baron Corbin dropped the ball again and picked up another loss, and JBL was not pleased with it, and said he was done with Corbin.
JBL said in a video that WWE published after RAW that he no longer wanted to be associated with Corbin's losing on television, which made him look bad.