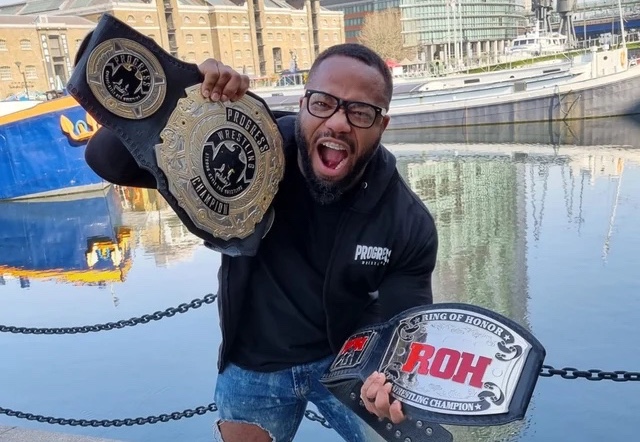 Jonathan Gresham is one of the hottest free agents in the world currently, with many people calling him one of the best in-ring workers on the planet Today.
Jonathan Gresham, heavily associated with Ring Of Honor, and their current world champion, has been travelling the world defending his title ever since ROH went on hiatus late last year.
Gresham has recently been working some shows for Progress, which included winning the Progress World title from Cara Noir in a title vs title match. However, it seems that Progress, who have a content deal with WWE, will be editing out Gresham's Progress matches before sending it to WWE.
This comes from Dave Meltzer who gave the update in this weeks Wrestling Observer Newsletter:
The belief is that when Progress sends their shows to WWE, they will be editing out Jonathan Gresham's matches since he is likely to be an AEW contracted guy very soon

– Dave Meltzer
This would be a weird thing to do since Gresham is now the promotions world champion, but you get what you get I suppose. It also just seems like it is matter of time before Gresham is announced as signed under the Tony Khan umbrella, whether that be AEW, or back with ROH, or both.