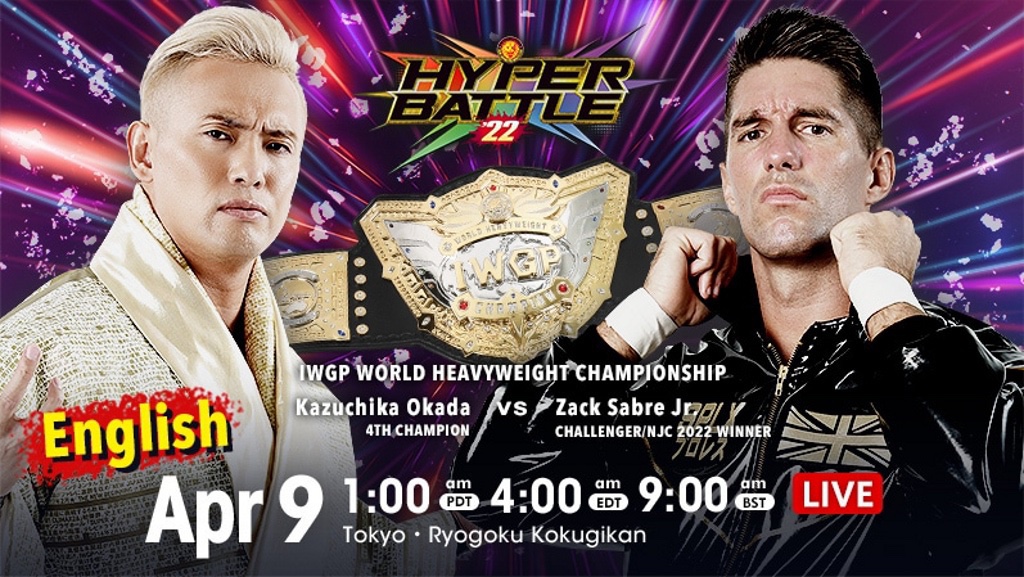 Four years after Zack Sabre Jr. almost broke Kazuchika Okada's legendary title reign, they met again. Same venue, same roles. Okada, the IWGP World Heavyweight Champion. Sabre Jr., the New Japan Cup winner. There was a laughable amount of support for Zack going in, but isn't that the point of pro wrestling? Simply put, the best technical wrestler in the world gave the fans something to believe in.
This match showed a unique side to ZSJ's wrestling though, a more focused strategy. His goal wasn't to outwrestle Okada and show his superiority, he wanted to win. The things Zack did in this match were very few in comparison to what he can do, but he had to wrestle the perfect match. He singled out Okada's right arm, the same strategy he used at Sakura Genesis 2018 but this time, he did so with a level of focus previously unseen from him. He refused to do anything that in some shape or form, wasn't breaking down Okada's right arm. Using the champion's pride against him, destroying Okada's arm and then tempting him into a strike exchange, forcing his foe to use whatever was left in response. The more Okada tried, the weaker his already weakened strikes became, continually giving Zack the chance to capitalize on the opportunities he'd created.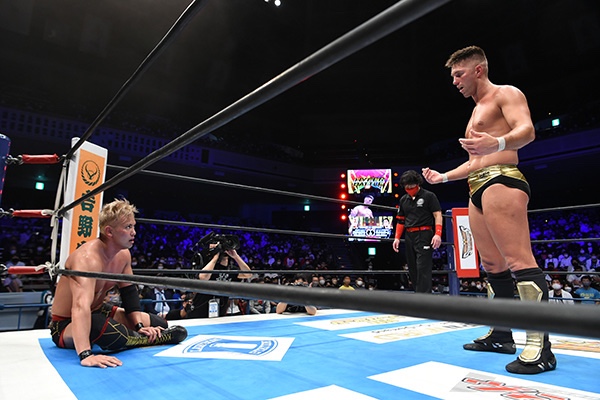 Kazuchika Okada is an all time great and yet, he pretty much had no answer for Sabre Jr. in this match. An itch to fight Zack in his own game, resulting in him getting embarrassed. Okada even went back to his Mexican wrestling roots only for Zack to get out of his holds as if Okada was a young boy. But, the arrogant Sabre Jr. was nowhere to be found here. This time, he only wanted to tear up every ligament in Okada's right arm.
Okada, when trying to out-wrestle the challenger early, used a roll-up to get out of a Triangle. By contrast, he later used desperate kicks to Zack's face, simply unable to match his opponent on the mat. Zack had the Dropkick scouted, forcing Okada to eventually use an unusual route to the move, landing it as Sabre Jr. charged at him from the corner. Every time Okada tried to hit his Dropkick in the traditional way, after an Irish Whip into the ropes, he just fell flat on his back. Only until he figured this out at least, baiting Zack for the Dropkick but then jumping and instead landing on his feet, delivering it after Sabre Jr. charged at him.
Zack almost never showed his emotions. However, after numerous Triangles, Cobra Twists, Penalty Kicks, Zack Drivers and Fujiwara Armbars didn't do it, there was an increasing frustration from within and those emotions emerged just one time, in a beautiful spot where he desperately yelled "Fu*k You, booting Okada in the face.
The Money Clip has been Okada's go-to for 2 years now. A move he used to challenge himself that he can be the same Okada without the Rainmaker, the Money Clip is a move that at this stage, he uses to beat opponents he doesn't feel are worthy of the Rainmaker. He applies it here, only for Zack to escape out of it the quickest anyone has probably ever escaped that hold, again showcasing his own skill. Sometimes not doing anything elevates a match and after the way Zack got out of the Money Clip, Okada never went back to it at a single point in the match. We saw both Kazuchika Okada and Zack Sabre Jr. grow as wrestlers throughout the course of this match itself, they were evolving along the way.
After raving about ZSJ for the entirety of this review, I still wish I could've ended this by saying he became the new IWGP World Heavyweight Champion. However, I can't because unfortunately, he didn't. He did not do a single thing wrong, he wrestled the perfect match and yet, Okada still beat him. I don't know how, maybe it's just because he's Kazuchika fu*king Okada.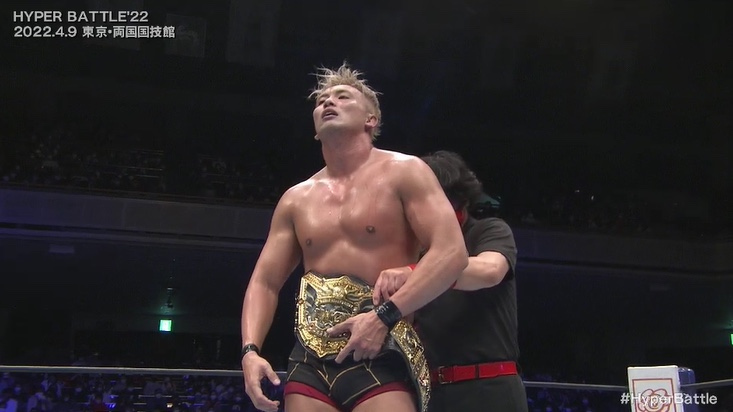 "It's coming home" stays a dream for the Brits.