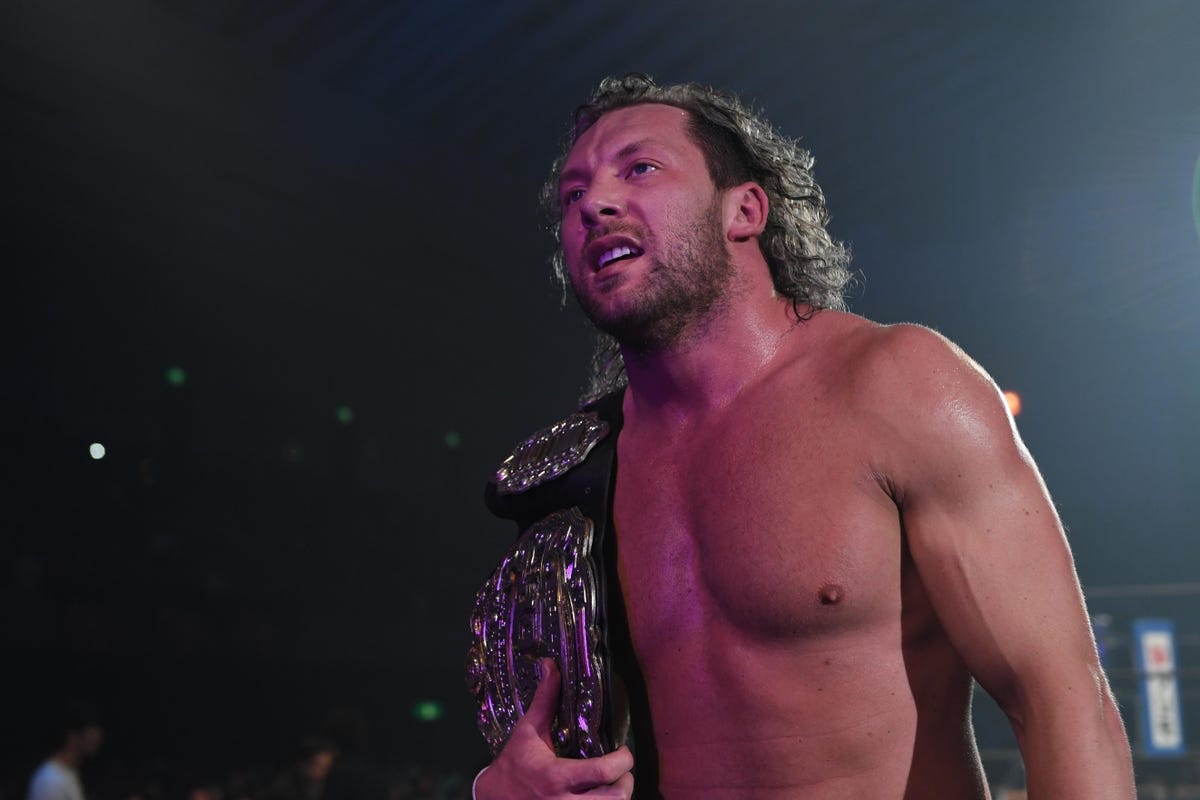 The controversial altercation between CM Punk and The Elite following AEW's All Out spectacle shook up the wrestling world. It led to all involved parties being suspended and, despite Omega and The Bucks returning to TV, many people still theorise about what happened to this day. We are still yet to see CM Punk return to AEW programming, however, the star suffered torn triceps during his last outing which would've kept him out for nine months regardless of his much disputed antics in September.
Of course, as with most controversies, not much has come out publicly about what took place. The situation has never really been referenced on TV, aside from The Elite skirting around the topic through their performance in a trios match they had in Punk's homeland of Chicago.
Now, speaking with Renee Paquette on The Sessions, Kenny Omega has discussed the 'Brawl Out' altercation, stating that the general public will likely never learn the finer details of event.
"It's a shame the general public aren't ever going to know what went down and how it could have been prevented, how it could have ended differently. That's how things go in a big business operation. I don't think anyone is happy or proud that it happened or anything like that. I think across the board everyone thinks it was a terrible situation that was unnecessary."

-Kenny Omega
Many of the AEW roster would've heard about the controversy at the same time as it swept through the media. This may have affected the morale across the company but Kenny Omega was keen to suggest that the atmosphere backstage is much improved when Renee asked him whether it had cleared up.
"Yeah, I really do (feel the atmosphere has cleared up). There was a time where, and I can understand the confusion, it's sort of like 'hey, we know this thing happened, we heard this thing happened it's all over the dirt sheets, why don't we know what happened?' and we're gone and we're kind of sworn to secrecy we can't say anything legally. So that was the poopy part where it was like 'well why doesn't anyone tell us what's happening' and then you're forced to form your own opinions."

-Kenny Omega
Kenny Omega later went on to explain how he felt grateful that no one was seriously injured directly coming out of the brawl. He claimed that he and The Young Bucks had moved on with their lives while sincerely hoping that everyone else involved in what happened is doing well now.
"What's important was no one was seriously injured emerging from that and I'm so thankful for that. We've moved on with life, I'm completely fine it doesn't dictate what I do what I say, I'm sure The Bucks are in the same boat. I can't speak to the other parties, hopefully they are doing well and I mean that."

-Kenny Omega
The Elite reign as AEW's Trios Champions while the future of CM Punk remains unknown. Omega and The Bucks are set to defend their gold against House Of Black this Sunday at Revolution.
As always, we'll aim to update you on The Elite and any further details of Brawl Out as soon as we hear more.
If you use any of the quotes above, please credit the original source with a h/t and link back to WrestlePurists.com for the transcription.