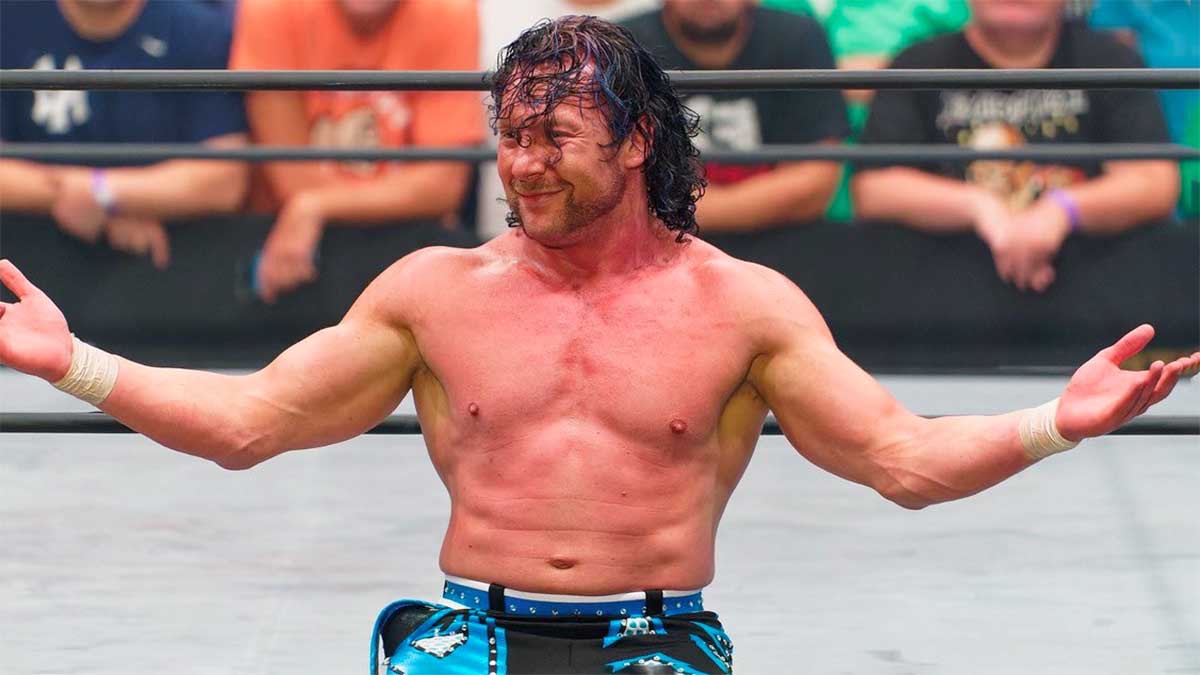 On tonight's edition of AEW Dynamite, Kenny Omega will finally step into the ring against El Hijo Del Vikingo. The match is almost two years in the making since pair were initially set to square off in December of 2021 at AAA TripleMania, before the Canadian star pulled out through injury. Many are already labelling it a dream match due to the admiration and respect which Vikingo has garnered during his time is Mexico, with many excited to see him finally cross paths with one of wrestling's biggest names.
Initially, it was expected that their eventual match would take place in Mexico but tonight's bout will be an opportunity to showcase Vikingo to an audience which may not have seen him before, which is something that Omega has touched upon when peaking to Justin Barrasso of Sports Illustrated.
"Every Vikingo match has something embedded in it that we've never seen before. It's a very exciting time. I thought our eventual clash would happen in AAA on Mexican soil, but it's an opportunity that fell into my lap. I'm not the booker, I'm not the matchmaker, I don't make the rules, but I have been given a chance to wrestle someone that's going to change the way people think about wrestling and change the way we think about lucha libre. There is a sense of pride to help with this introduction of a new power player in professional wrestling. The way Vikingo's captured people's attention and conquered AAA, he deserves a world stage to show what he has to offer."

-Kenny Omega.
Omega honed in on Vikingo's lucha libre style, claiming that fans are in for a treat when they how their respective styles will match up against each other.
"I love showing different wrestling cultures. Lucha libre is an art unlike any other. Vikingo is a modern-day innovator and an incredibly talented practitioner of lucha libre. People are going to be in for a treat. This is also a personal test for me. He's made a couple stops here in the United States with GCW and Impact, and had a couple barn burners, but I want to offer a different experience visually. I'm hoping that the marriage of styles will create something very unique looking."

-Kenny Omega.
Although, one criticism of the scheduled match has been the lack of a storyline reason for the two to fight. Some online fans were quick to discredit the announcement of this match as something which should not happen without the AEW audience being completely familiar with the Mexican sensation, however, Kenny himself has dispelled these concerns by providing an example of when he got hooked on two wrestlers without knowing much about them beforehand.
AEW is somewhat of a gateway drug for people that want to see new types of wrestling and these types of unique matches. We'll always be accommodating to any talent on the planet—it doesn't matter where they're from, their shape, size, color, gender—who can display pro wrestling at its best. Pro wrestling is not just one particular style. A big motivator in creating AEW was unity. Coming together for one common goal, an open door to a platform for the best pro wrestling. By seeing two different sides clash, I hope people receive a different kind of experience from the encounter. The two times I was most blown away were by individuals I'd never seen heading into the match. One was Rey Mysterio versus Psicosis in ECW, and the other was Great Sasuke versus Taka Michinoku when they first appeared for WWF. That took me down a rabbit hole so far that it helped create the wrestler I am today. So the people that want to cast this match away because they're not too familiar with the name Vikingo, I hope they give it a shot. Allow this young man to display what makes him so special. We're going to more than earn our spot in the show, and you get to be part of that experience."

-Kenny Omega.
It's fair to say that the majority of AEW fans are excited to watch the battle between Omega and Vikingo, a match that will mark Omega's first singles match on Dynamite since November 2021 when he faced Alan Angels.
As always, we'll aim to update you on both Omega and Vikingo as well as future plans for the two as soon as we hear more.