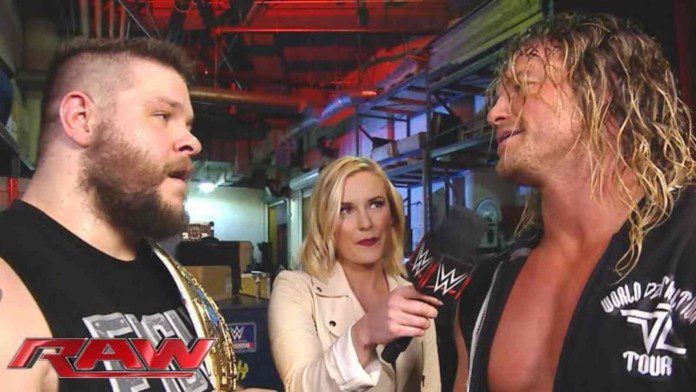 In the mind of many fans, Dolph Ziggler is one of WWE's better overall performers. He can work in-ring, he can cut strong promos and looks like a star. However, his booking in WWE in recent years has not always reflected this.
Dolph Ziggler has recently ventured down to NXT 2.0 for a stint that saw him win the NXT Championship, this came as a surprise to fans but the spell was quite refreshing given how his main roster career had stagnated in the eyes of many. One wrestler who is hoping his career doesn't reach that same point is Kevin Owens.
He has similarly had a top title reign with the Universal title in 2016 and has held his fair share of mid card championships too. While Speaking to Corey Graves on his After The Bell Podcast , Kevin Owens discussed Ziggler.
"He's a guy I respect a ton. I am not so sure whether I have told him this, but he is definitely one of the people that I would look at and think, 'Man, I don't wanna be like Dolph.' In the sense that Ziggler is so good, and I would see him so frustrated because he's so good and he feels like he should be doing more, and he was right. This was 2015, 2016. I was like, 'I don't wanna be like that. I wanna come to work and I don't wanna be frustrated all the time.' But guess what? When you're passionate and hungry and you know you're good, which is what he is, it's inevitable. It's gonna happen to everybody."

-Kevin Owens.
Kevin Owens obviously has a ton of respect for Dolph Ziggler and recognises the idea that he should be doing more. In many ways, Owens is admirable of Ziggler's passion especially after so many years in the business.