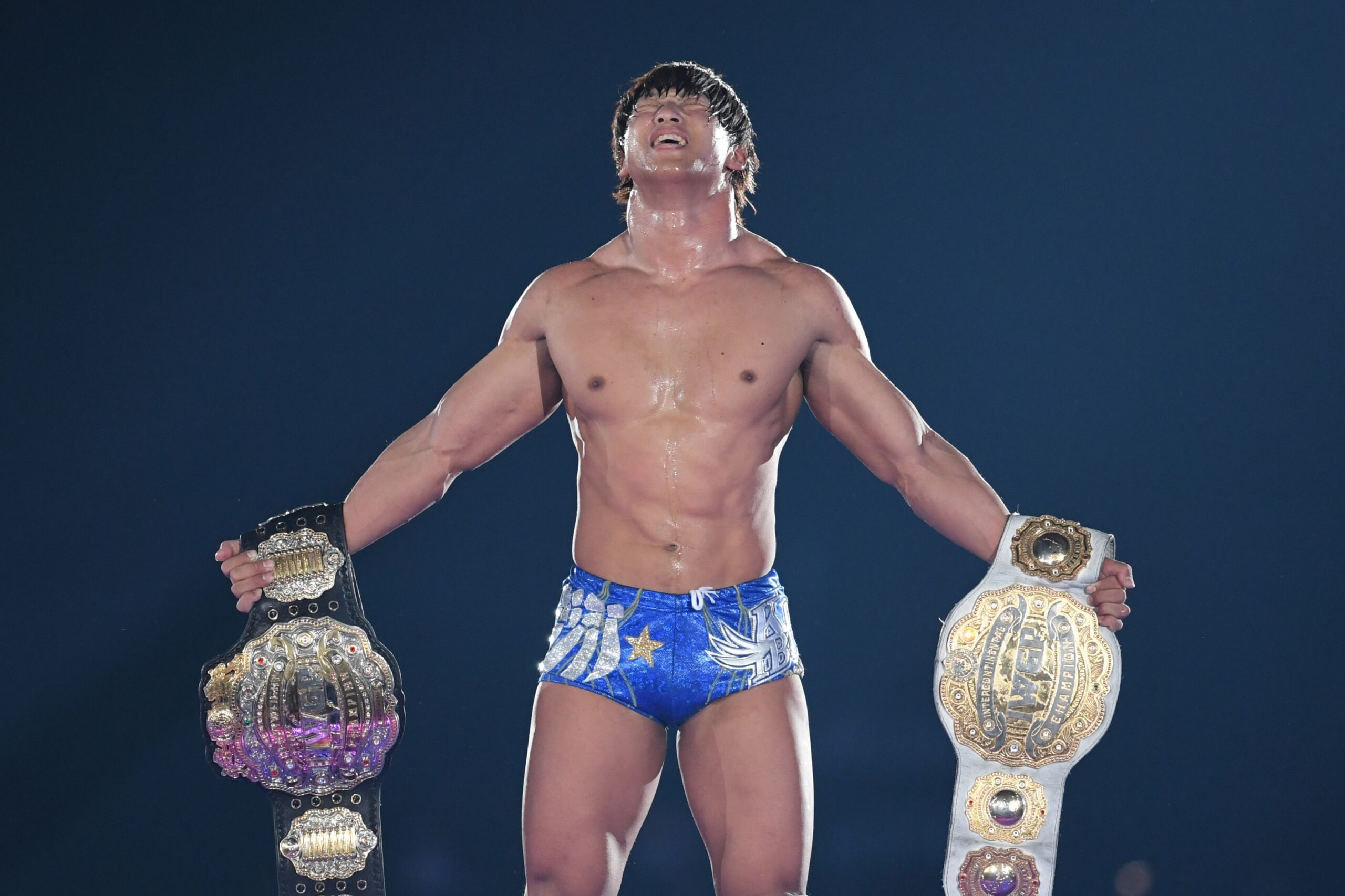 More information has come out about the issues between New Japan Pro Wrestling and former IWGP World Heavyweight Champion Kota Ibushi.
The former champion made headlines earlier this year after airing out some serious accusations against New Japan's management about unfair treatment and their "harassing bosses".
Following that, NJPW came out and addressed the "severe disagreement" between the two sides in May where it was announced that Ibushi would receive a penalty for having made an appearance that breached his contract. They also announced that they would be issuing a penalty to an official who had allegedly harassed Ibushi.
According to Dave Meltzer in the latest edition of the Wrestling Observer Newsletter, the backstage issues between the two sides have since calmed down. Although, Meltzer did state that things haven't yet fully settled.
"Kota Ibushi did some tweets with news that was not at all good. He said that his shoulder is getting worse and he can't even do one push-up right now. He's been off since October and if it's not getting better with rest, he probably needs to get surgery, which he's wanted to avoid, even though that will put him out of action for many more months."

"He said things are still not fully settled with New Japan and was mad they advertised him for the New Japan Cup saying they knew full well he wasn't going to be able to wrestle in that tournament."

"Unlike in the U.S. where modern fans have been taught to accept false advertising, it's a real big deal in Japan and there have been at least two times (this and Juice Robinson defending the U.S. title a week after appendicitis and being advertised) that you can see New Japan is not nearly as strict on this as Japanese companies have been historically. And I don't think it serves them any good in either case."

"From those closer to the situation, they said his issues with New Japan have calmed down. Right now he feels he needs to take care of his mother but does want to get back to pro wrestling and martial arts training. He's also talking about opening a dojo in his home town to train aspiring athletes."

Dave Meltzer
Kota Ibushi has been out of the ring since he suffered a shoulder injury in the finals of the G1 Climax tournament against Kazuchika Okada in October of 2021.