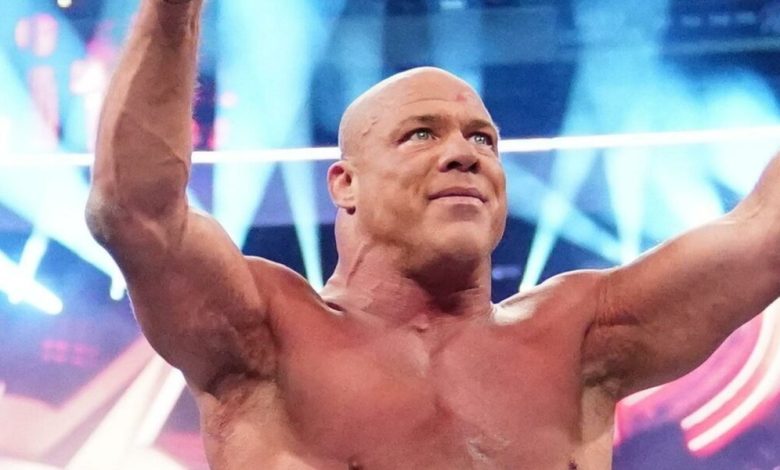 During his in-ring career across both WWE & TNA, Kurt Angle was regarded by many as one of, if not the, best wrestlers in the world.
Looking at today's wrestling landscape, two names that stand out amongst others as modern greats of our era are AJ Styles and Bryan Danielson. Both men have countless supporters that would regard them as the greatest in-ring wrestler in the world right now, and many often debate which of the two comes out on top when considering their work inside the squared circle.
The Olympic Gold Medallist recently gave his own take on the matter during the Kurt Angle Show podcast, with the former WWE Champion's history with Styles being the deciding factor when delivering his verdict.
"That's tough, they're identical, they're so much alike and as far as their styles and everything they do, they're great at submission, they're great at highflying, they're great at anything that belongs in the ring. I will say this, I will pick AJ only because I wrestled him. I never wrestled Daniel Bryan and if I did I might change my mind, so I'm saying AJ right now because I wrestled him."

-Kurt Angle
A bout between Kurt Angle and Bryan Danielson would've likely set the wrestling world on fire had it have happened during Angle's career, and it certainly would've presented Angle with a tougher decision to make between him and Styles.
Styles currently looks set to continue his feud with Judgement Day alongside Finn Balor, whereas Danielson continues to to bring brutality to AEW Dynamite as part of the Blackpool Combat Club.
H/T to WrestlingInc. for the transcription.