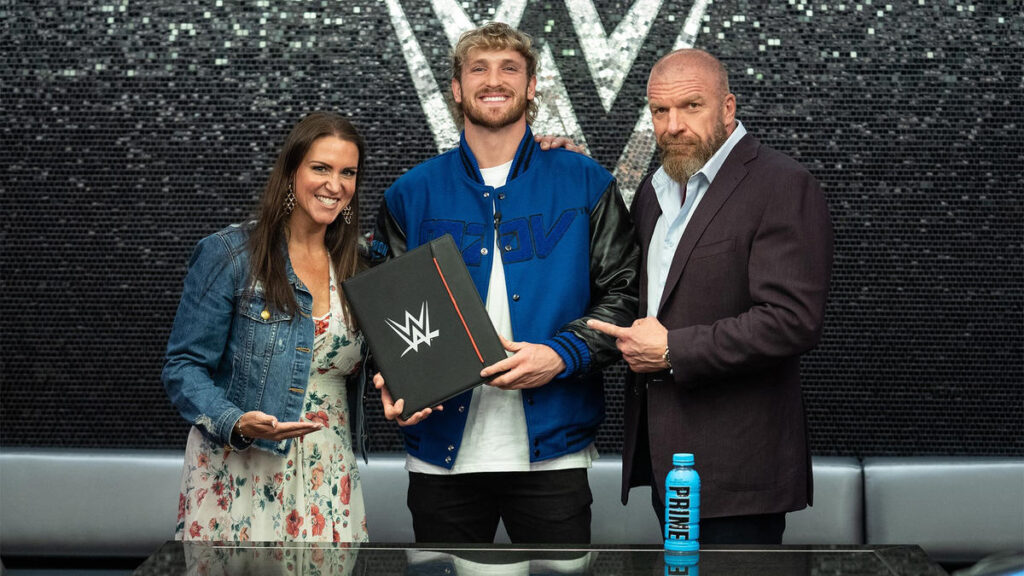 Earlier today, YouTube sensation Logan Paul took to his social media platforms to reveal that he has officially penned a deal with WWE, with the Ohio native posing for photos alongside acting Chairwoman & CEO Stephanie McMahon and Triple H.
Paul made his WWE debut earlier this year at Wrestlemania 38, where he teamed with The Miz to defeat The Mysterios. Following their victory however, The Miz shockingly turned on the YouTube megastar, and WWE's newest signee made it clear that he hasn't forgotten about his former ally's betrayal.
Following the official contract signing, Paul noted that his goal in returning to WWE is most certainly not to realign with The Miz, as he made it clear he was looking for payback at this year's Summerslam.
Additionally, it was reported that the deal penned by 'The Maverick' will see the YouTuber feature across multiple events through next year in a in-ring capacity, with reports earlier this year highlighting how Paul had impressed many talents and producers during training sessions.
We look forward to seeing what the future holds for Logan Paul as a member of the WWE roster, with a Summerslam showdown with The Miz looking likely to be first on his agenda.